Soccer Trivia Questions.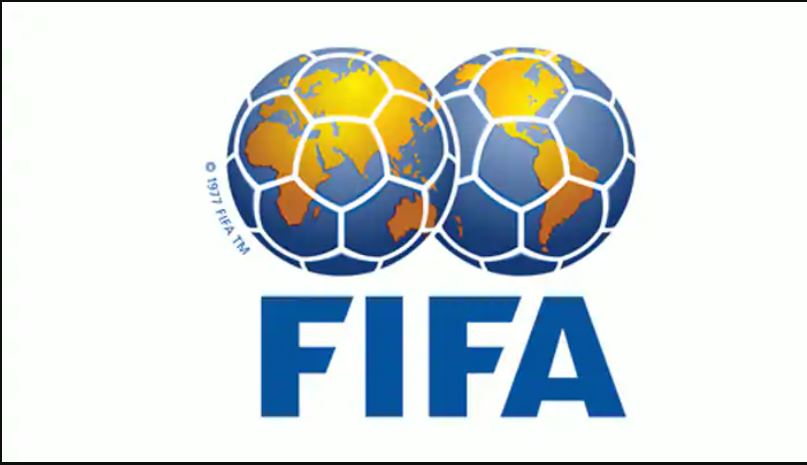 Trivia questions for soccer lovers and fans. This sport goes by different names depending on what side of 'the pond' you're living in. This is a collection of soccer trivia questions for our American visitors who insist on calling it that. Being one of the most popularly played and enjoyed sport all over the world soccer has come a long way since it was invented centuries ago. With this long history comes some facts and information, which we want to test if you have the correct one or not by trying the following soccer trivia questions.
These soccer trivia questions features various aspects of the sports which include but are not limited to; history, popular events, popular cups and tournaments, notable names, popular clubs virtually any other interesting questions related to the game of soccer. Just like other trivia questions on this website, the soccer trivia questions come with their respective answers. After all, our intentions are to help you learn something new, fun and interesting in one place.
The following soccer trivia questions are arranged in the following manner; trivia question comes first then answer to the specific question follows beneath it.
Soccer Trivia Questions
Which player was awarded the FWA Footballer of the year for the 2012 -2013 season?
Gareth Bale.
Who wore number 17 for the New York Red Bulls in the 2011 season?
Juan Aguelo.
In what year did Haiti end Italy's record 19 game shutout streak?
1974.
Piror to what season did Major League Soccer hire its first full-time referees?
2008.
What is the FIFA code for Argentina?
ARG.
What is the name of the Major League Soccer club that is based in San Jose?
Earthquakes.
How many world cups has Mia Hamm played in!
Four.
Who became interim coach of the Montreal impact in 2015?
Maturo Biello.
What standout went from Milan to Orlando City for the 2014 season?
Kaka.
Who posted on Twitter they became a US citizen in June 2017?
Stefan Frei.
Which country hosted the 1958 world cup?
Sweden.
Who became the commissioner of major league soccer in 1999?
Don Garber 
Premier league club Liverpool is also known  by which nickname?
The Reds 
What year was Leo Messi born?
1987.
What year did Frank lampard win the Chelsea player of the year award?
2004,2005,2009.
What are the team colours of Toronto FC?
Black and Red.
FIFA world cup 2018 marks which number World Cup appearance for Lionel Messi?
4th.
What is Lionel Messi's nickname?
The Flea.
What country is FC Barcelona's number 17 Alex song from?
Cameroon.
The Red Patch Boys and U- Sector and supporters' groups for what MLS team?
Toronto FC.
Who was the first woman to be inducted into the Soccer Hall of Fame?
400;">April Heinrichs.
Hugo lloris is a captain of which country's National team in 2018?
France.
What Seattle defender MLS defender of the year in 2014?
Chad Marshall.
Where did Zinedine Zidane transfer from to join Real Madrid in 2001?
Juventus.
In soccer, an "Olympic goal" is a scored shot taken from the?
Corner Area.
Which club won the 2010-11 La Liga?
Barcelona.
During the 2018 MLS regular-season, each team play how many games?
34 Games.
Who was the MLS Coach of the Year in the 2010 season?
Schellas Hyndman.
What number uniform does Eden hazard relay for the 2013 Chelsea FC?
17.
Who is the goalkeeper for the 2018 Montreal impact?
Evan Bush.
What year was Lionel Messi born?
1987.
Who is known as the "King of Soccer?
Pele 
Who has been named Chelsea's Player of the Year three different times?
Frank Lampard.
Premier League club Arsenal is also known by which nickname?
The Gunner.
Premier League club Aston Villa is also known by which nickname?
The Villans.
Which soccer player is nicknamed The Czech Cannon?
Pavel Nedved.
Which club had over 70,000 fans in attendance at a home game in March 2018?
Atlanta.
What season did Messi have 50 goals for Barcelona?
2011-12.
Going into 2015, the southernmost MLS team was in what U.S city?
Orlando City SC.
The infamous "Zidane Headbutt" happened in which World cup?
2006.
Eden hazard is a member of which 2018 national team?
Belgium.
What youth soccer club did Landon Donovan play for?
Bayer Leverkusen.
What is the nickname of the French national soccer team?
Les Bleus.
What is the name of the Chicago Fire's soccer stadium?
Toyota Park.
Who is the captain of the 2014 Real Madrid squad?
Iker Casillas.
Which player was awarded the FWA Footballer of the year for the 2013 -14 season?
Luis Suarez.
Who was named Danish player of the year four times in his career?
Brian Laudrup.
Premier league club Chelsea is also known by which nickname?
The Blues.
Toronto FC competes against what rival for the Trillium Cup?
Columbus Crew.
What 2018 Major League Soccer club does Domenec Torrents coach?
New York City FC.
Gyasi Zardes was traded to Columbus from which club in January 2018?
LA Galaxy 
Oliver Kahn started playing professional soccer in 1987, how old was he at that time?
18 Years Old.
When was the first season for Major League Soccer?
1996.
Who was voted the FIFA World Cup Player of the Year in 1966?
Ronaldo.
What national team is Claudio Bravo a member of?
Chile.
Which team won the MLS Cup in 2010?
Colorado Rapids.
What year did Ronaldinho play with Barcelona?
2003-2008.
Which player was awarded the FWA Footballer of the Year for the 2012-13 season?
Gareth Bale.
Which country hosted the 1958 world cup?
Sweden.
In which decade was the FA Football League founded?
1880's.
The above is our complete list of soccer trivia questions and answers, definitely questions about soccer are infinite as there aren't a limited number of questions that could possibly be asked, but the above soccer trivia were carefully put together to cover as much as possible questions for you. Do share with other soccer fans that you know.