Quotes For Reminiscing A Period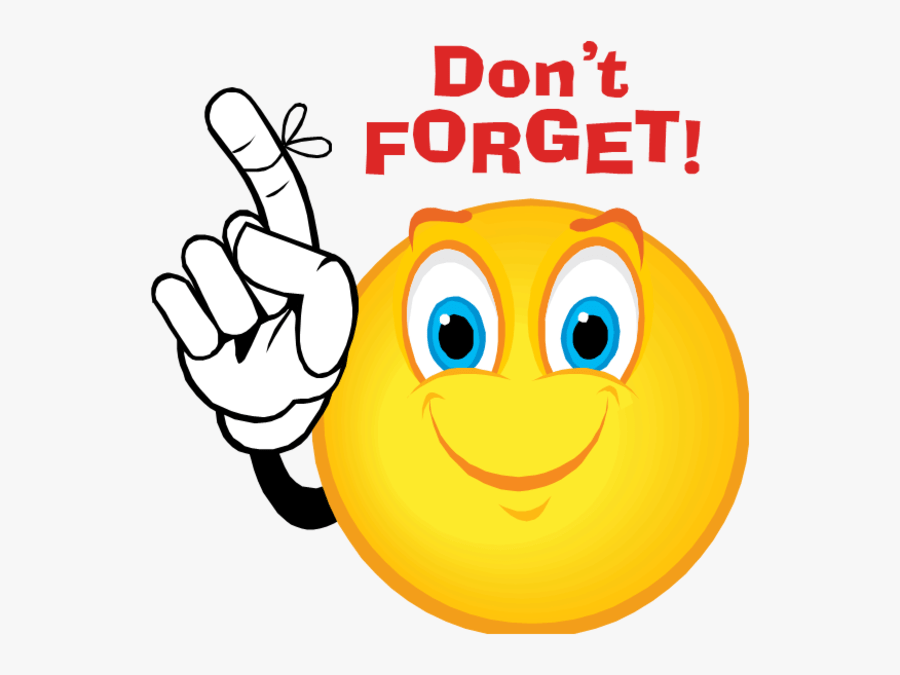 Reminiscing is the enjoyable remembering of a past period, time or event with pleasure. When you remember an event or incidence especially with joy in your heart, you are reminiscing. There are so many reason for one to reminisce various events that took place in their life. One of such is your very first birthday celebration, your wedding day, graduation day celebration and the list goes on and on. Because we live in a world where there are an infinite supply of both good and bad events that in turn results in either good or bad feelings, we typically want the best moments and events to last much longer than the opposite. It is for the reason that when one remembers pleasurable events that took place in their life they always want it to remain. Intelligent men and women have through out time put together awesome words and sayings on why we should reminisce on the good times, these have been compiled in this article as reminiscing quotes.
Reminiscing quotes are quotes that celebrate our remembrance of the best times in our lives, these quotes for reminiscing would give you reason to not put the bad parts of events in your heart but rather fill your heart with the very best memories of our time. The reason you should always reminisce the good times and keep a smiling face is because tough times don't, no matter what you are going through you would overcome them and arrive at success and happy moments once again.
Quotes About Reminiscence
Anyone who conducts an argument by appealing to authority is not using his intelligence; he is just using his memory. — Leonardo da Vinc
Remember the favor you have received and forget the favor you have given. – Menander
Everyone has a photographic memory, some just don't have film. — Steven Wright
I like to reminisce with people I don't know. – Steven Wright
Whenever I think of the past, it brings back so many memories. – Steven Wright
My memory is like a basement filled with old papers: nothing ever changes. — Louise Glück
We look at the world once, in childhood. The rest is memory. — Louise Glück
You don't have to remember. We Know. — Yannis Ritsos
Memory is a net: one finds it full of fish when he takes it from the brook, but a dozen miles of water have run through it without sticking. — Oliver W. Holmes Sr.
I am eternally faithful to the memories; I will never be to men. — Lou Andreas-Salomé
God gave us memory so that we might have roses in December. — James Barrie
A little remembering is all right, but too much is a disease I am terribly prone to. — William Maxwell
Many years later, in front of the firing squad, colonel Aureliano Buendía would remember that distant afternoon when his father took him to discover ice. — Gabriel Garcia Marquez
You are young, and your bitter recollections have time to change themselves into sweet remembrances. — Alexandre Dumas
Each participation is the birth of a memory. — Salvador Dali
An autobiography usually reveals nothing bad about its writer except his memory. — Franklin P. Jones
Memory is the intelligence of fools. — Henry de Montherlant
Like a bird singing in the rain, let grateful memories survive in time of sorrow. — Robert Louis Stevenson
We give each other memories when we leave each other. — Marcel Achard
People forget facts, but they remember stories. — Joseph Campbell
All that is worth remembering in life, is the poetry of it. — William Hazlitt
Dress shabbily and they remember the dress; dress impeccably and they remember the woman. — Coco Chanel
The human race tends to remember the abuses to which it has been subjected rather than the endearments. What's left of kisses? Wounds, however, leave scars. — Bertolt Brecht
We spend half our life remembering without understanding, and the other half understanding without remembering. — Antoine Rivarol
So ahead of my time even when i rhyme about the future I be reminiscing. – J. Cole
The memory hurts wherever you touch it. — Giorgos Seferis
A smile happens in a flash, but its memory can last a lifetime. — Bertrand Russell
The things we remember best are those better forgotten. — Baltasar Gracian
It is only up to the head to think, but the whole body has memory. — Joseph Joubert
No one ever forgets where he buried the hatchet. — Kin Hubbard
We never remember days, only moments. — Cesare Pavese
The good reader is one who has imagination, memory, a dictionary, and some artistic sense. — Vladimir Nabokov
I think it is all a matter of love; the more you love a memory the stronger and stranger it becomes. — Vladimir Nabokov
A lot of people mistake a short memory for a clear conscience. — Doug Larson
That which was bitter to endure may be sweet to remember. — Dr. Thomas Fuller
Attention is the chisel of memory. — Duc de Levis
Men live by forgetting and woman live on memories. — T. S. Eliot
Neurotics expect you to remember all the things that they tell you, and many that they don't. — Mignon McLaughlin
Memory works like the collection glass in the Camera obscura: it gathers everything together and therewith produces a far more beautiful picture than was present originally. — Arthur Schopenhauer
The true art of memory is the art of attention. — Samuel Johnson
Memories of the past are not memories of facts but memories of your imaginings of the facts. — Philip Roth
Perhaps creating something is nothing but an act of profound remembrance. — Rainer Maria Rilke
And then will come the day when the last person who remembers me will die. — Vladimir Nabokov
Memory… is an internal rumor. — George Santayana
The best memories are those which we have forgotten. — Alfred Capus
Nothing awakens a reminiscence like an odor. — Victor Hugo
Like all great travellers I have seen more than I remember, and remember more than I have seen. — Benjamin Disraeli
Many a man fails to become a thinker only because his memory is too good. — Friedrich Nietzsche
A liar should have a good memory. — Quintilian
What matters in life is not what happens to you but what you remember and how you remember it. — Gabriel Garcia Marquez
I miss the woods. Sometimes I go on weekend trips and just wander the woods, barefoot and reminiscing, and I put my contact lenses in. Is that weird? – Peter Facinelli
Memory believes before knowing remembers. — William Faulkner
Remembering is only a new form of suffering. — Charles Baudelaire
To be able to look back upon one's life in satisfaction, is to live twice. — Khalil Gibran
It's like déjà vu all over again. — Yogi Berra
Deja vu, tell you what I'm gonna do, when they reminisce over you, my God. – C.L. Smooth
One lives in the hope of becoming a memory. — Antonio Porchia
Nothing prints more lively in our minds than something we wish to forget. — Michel de Montaigne
Since the only things we remember are humiliations and defeats, what is the use of all the rest? — Emile M. Cioran
When I was younger, I could remember anything, whether it had happened or not. — Mark Twain
If you tell the truth you don't have to remember anything. — Mark Twain
If you want to keep your memories, you first have to live them. — Bob Dylan
Remembrance of things past is not necessarily the remembrance of things as they were. — Marcel Proust
Clinton lied. A man might forget where he parks or where he lives, but he never forgets oral sex, no matter how bad it is. — Barbara Bush
In the afterlife, we'll sit around talking about the good old days, when we wished that we were dead. — Samuel Beckett
When you reminisce aren't the times that someone's forcing you to reminisce. You reminisce other times in your life. – Fred Durst
Now the night's breath responds to the sea, which I can scarcely hear from here, as it reminisces about its shipwrecks. – Joë Bousquet
He was very modest, but once he got talking, he liked reminiscing about all the people he worked with over the years. – Barbara Wagner
I don't like to reminisce much, and my walls don't have photographs of me and the actors I was with, or any of that stuff… I try and keep that disciplined, and just work. There are so many traps you can get into, and looking back on your own work is certainly one of them. – Woody Allen
Recalling the aftermath of her father's death from alcoholism at age 42, this memoirist reminisces: I couldn't deny that our life was so much better now, but I did miss him. For all the misery he caused, I knew with certainty that he loved us. Those aren't things you can weigh or measure away. … They're not opposites that cancel each other out. They're both true at the same time. – Sonia Sotomayor
Reminiscing, with obvious emotion, on his long career It has turned out a whole lot better than I ever, ever, ever dreamed. – LaVell Edwards
I believe this. When we meet those we fall in love with, there is an aspect of our spirit that is historian, a bit of a pedant who reminisces or remembers a meeting when the other has passed by innocently…but all parts of the body must be ready for the other, all atoms must jump in one direction for desire to occur. – Michael Ondaatje
People idealize or reminisce about their 20s, but nobody tells you beforehand that it's hard and unglamorous and often very unpleasant. – Zosia Mamet
I like digital cameras, because they enable you to reminisce immediately. – Demetri Martin
I've had good times and I've had bad times and I reminisce, maybe when I lay down, but throughout my day I keep myself engulfed in whatever moment I'm in because it could steer me into a depressed state. – Kevin Gates
I have memories – but only a fool stores his past in the future. – David Gerrold
Collect adventures and experiences to reminisce about…go to far places, meet new people, eat exotic foods, enjoy all varieties of women, look on unfamiliar landscapes, see new things. – Gary Jennings
I have started to think that the great, decisive moments that broadly govern our lives are far less conscious at the time than they seem later when we are reminiscing and taking stock. – Sándor Márai
To reminisce with my old friends, a chance to share some memories, and play our songs again. – Ricky Nelson
I close my eyes to indulge and reminisce of a sunset that never existed. – Delano Johnson
It's great to reminisce about good memories of my past. It was enjoyable when it was today. – George Foreman
It's great to reminisce about good memories of my past. It was enjoyable when it was today. So learning to enjoy today has two benefits: it gives me happiness right now, and it becomes a good memory later. – George Foreman
The digital camera is a great invention because it allows us to reminisce. Instantly. – Demetri Martin
Our pictures are our footprints. It's the best way to tell people we were here. – Joe McNally
Which of the above reminiscence quotes did you consider to be the very best, especially the one that reminds you of the best times. Do share these quotes about reminiscing with your family and friends who might be in need of these quotes.