Stewie Griffin.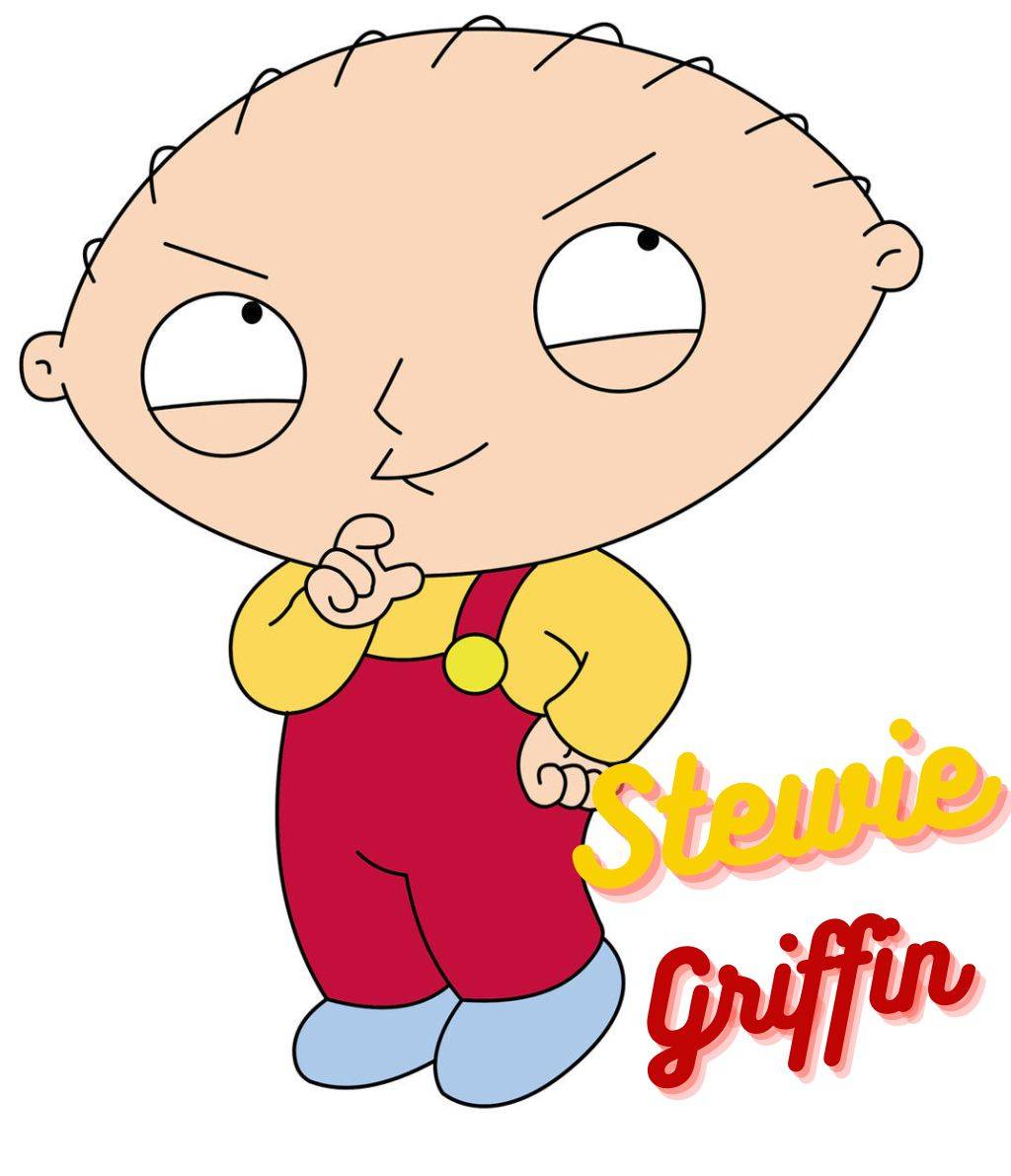 If you are a fan or follower of the popular American TV series Family Guy, you should know of Stewie Griffin. But for those who do not know him or want to learn some knew facts about Stewie Griffin, we have decided to write this article about Stewie Griffin. Stewie Griffin, whose full name is Stewart "Stewie" Gilligan Griffin, is the last child of the pair of Peter Griffin and Lois Griffin, he is an incredibly intelligent baby unlike every other person in his family especially his father Peter Griffin and his older brother Chris Griffin, both very unintelligent. In this article, we would discuss some unknown facts about Stewie Griffin and why is such an amazing baby and a very funny cartoon character.
He being blessed with great intelligence has allowed him to do and achieve a lot of things despite being a one year old baby. Asides being very intelligent, Stewie Griffin happens to be a very funny character on the show. Due to how much influential he is in the Family Guy, you'd start to think the show is about him but he actually does have his own show named Stewie Griffin: The Untold Story. Stewie's intelligence, while it has allowed him to express himself better than every normal baby and helped him build time machine and other great feats, has earned him the title of the evil genius. This is because of the way Stewie handles disagreement with others and how he casually exhibits wicked and evil traits especially on other kids that get him angry. He often times get to kill people randomly. Not to talk of his ultimate goal or plan of killing his mother Lois Griffin whom he hates so much and wishes her all sorts of evil.
The only person Stewie seems to get along well with is the family dog Brian Griffin who happens to be his one true friend throughout the show, they are almost always together, and Brian is always the only one to fully understand everything he says unlike his father whom he casually referred to as The Fat Man or any other member of the household.
There are a lot of facts to learn about Stewie Griffin and this article would try to capture as much information as possible about the evil genius Stewie Griffin.
Stewie Griffin Facts
His full name is Stewart "Stewie" Gilligan Griffin.
He is a one year old baby.
Stewie has a very weirdly looking head unlike every other baby on the show.
His head took that shape when he refused to heed Brians advice to stop jumping on the bed. He jumped until his head got mashed against the ceiling, giving him the very weird head.
His mom Lois said his heard is not weird but distinctive.
He hates his mother Lois Griffin.
He plans to kill his mother Lois Griffin.
He once shot and killed a woman(Diane Simmon) with a sniper riffle, to save his mother Lois Griffin.
He eventually got to kill his mother on an episode known as Stewie Kills Lois.
Stewie is called evil genius because he is a murderous baby.
Stewie has killed more than 19 people on the show. These list of people Stewie has killed would be included later in the article.
He is a super intelligent genius.
He is believed to have been the cause for the Bing Bang Theory.
Heonce built a time machine he and Brian used to travel across multiple universes.
He calls his father The Fat Man.
He is attracted to males and sometimes females making him bisexual.
He has a British accent.
He is believed to be related to Leonardo da Vinci.
He once had a girlfriend named Olivia Fuller.
He was cheated on by Olivia Fuller which broke his heart.
He worked with Olivia Fuller in the theatre school he joined.
Stewie speaks like an adult even though he is baby, but only Brian the dog seems to perfectly understand him.
No other person in the family understands Stewie, obviously because his a baby.
Rupert is his teddy bear which he loves so much.
Stewie actually killed someone because of Rupert.
Stewie is in love with Rupert and he gets very jealous when he hears or sees anybody play with Rupert.
Rupert was actually Chris' teddy bear that was passed down to Stewie.
He once saved Brian from the Death in "Christmas Guy".
Stewie cares about his older brother Chris, which he proved multiple times.
He once saved Chris from Charles Yamamoto.
He alongside Brian once saved his sister Meg Griffin.
He can not pronounce the words Cool Whip.
Stewie Griffin is voiced by Seth Macfarlane who also voices Brian Griffin, Glenn Quagmire, Peter Griffin.
Stewie strongly believes Santa Clause truly does exist.
He proved Santa Clause's existence by traveling with Brian to a different universe where Santa Clause  was real.
Stewie is a very hard working baby as he has taken so many jobs on the show. These jobs would be listed in later the article.
On some episodes Stewie was actually a very rich person, which he and Brian spent his money on so many frivolities and sometimes dangerous activities like killing a diver who was working on the titanic.
Stewie once saved his both parents, Lois and Peter Griffin.
He was once married to Zlata Griffin.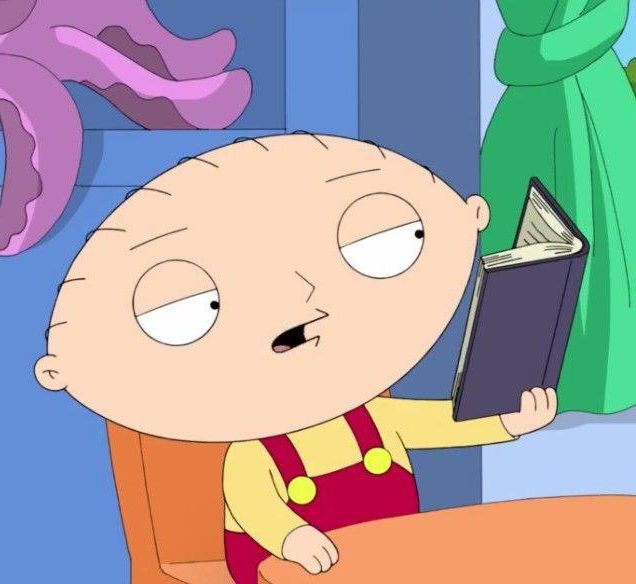 List Of People Killed By Stewie Griffin Of Family Guy
Below are the people killed by Stewie Griffin of Family Guy.
Diane Simmons
New Brian
Denise Crosby
The Grady Twins
Prince Faisal.
The Man in White
Charles Yamamoto
Bertram
Unnamed power guy
Several of Peter's sperm
Three Nazi Officers
Colin Farrell
Jeremy
Post time Mort Goldman
Vern and Johnny
Old Lady
Denise Crosby
Ms HobsonMs Hobson
Several small children
Matthew McConaughey
The show is still on going, He would definitely get to kill more people and this list would expand further to accommodate those.
List of Jobs Stewie Griffin Has Done.
Below are the list of jobs Stewie Griffin has taken to make some money.
A factory worker
psychiatrist
Santa Claus
Airport employee
Co-host on radio show
Actor
A paper boy
A pilot
A diver
Melanie Griffiths loose skin holder
Following fat people around with a tuba
Modelling for Calvin Klein
A Soldier
Chef at Big Pete's House of Munch
Quahog Circuit Shack employee
Publicist
McBurgertown employee
There are much more things he has done and more that he would do sine the show is still on and showing.
In the next section we would answer some of the famously and frequently asked questions about Stewie Griffin. Some of the facts and information about Stewie Griffin that were not captured or included above would be included in the answers below.
FAQs About Stewie Griffin
how old is Stewie griffin?
Stewie Griffin is one year old. Despite his great intelligence and achievements he is just a one year old baby.
is Stewie griffin bisexual?
Yes, Stewie Griffin has been proven to be bisexual. He is attracted to men, he once kissed Brian(a male dog) and was also known to have married a woman(Zlata) and dated Olivia Fuller.
Yes, Stewie Griffin is gay. He shows this through his admiration for Rupert and sometimes Brian(whom he kissed) and some other men on the show.
who voices Stewie griffin?
Seth Macfarlane voices Stewie Griffin. He is the creator of the show.
who is voice of Stewie griffin?
The voice of Stewie Griffin is Seth Macfarlane.
Why is Stewie Griffin smart?
Stewie Griffin is smart because he got it from his gene which he inherited from one of most intelligent to ever live, Leonardo Da Vinci. Stewie discovered this during one of his numerous time travels.
Is Stewie in love with Brian?
Stewie showed that he was in love with Brian after they both fought each other and ended up revealing their true feelings for each other.
Stewie got fat when he started eating more in a bid to mock Chris for being very fat. He became very fat it was difficult for his baby arms to get to his face.
What is Stewie afraid of?
Stewie is afraid of the giant robot on the album cover of a musical album Brian found in Peter's colelction.
How tall is Stewie Griffin?
Stewie Griffin is 2'7" tall, that is two feet and seven inches tall. He is still a 2 year old toddler.