Lois Griffin Facts.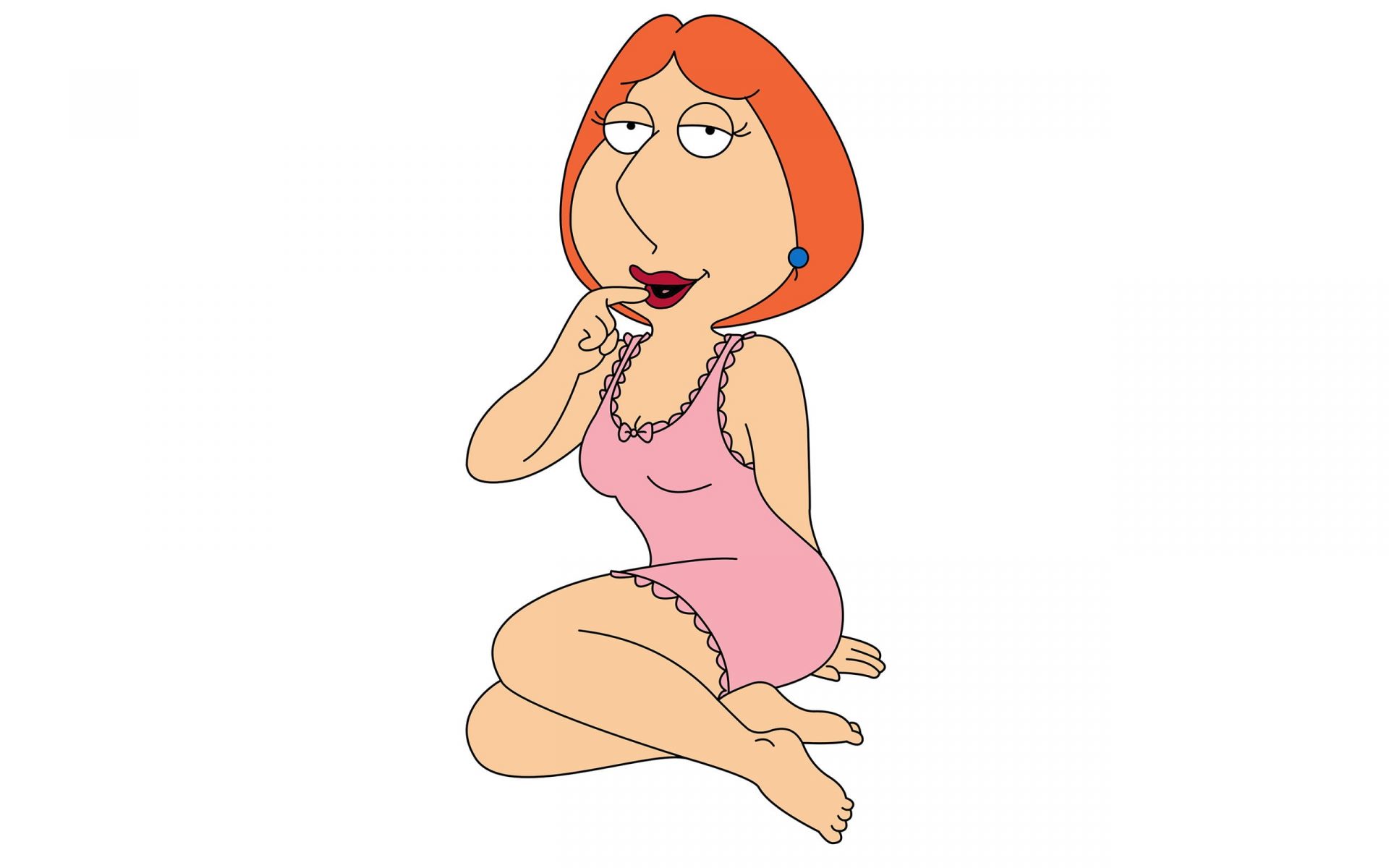 Lois Griffin the wife of  Peter and mother of Stewie both who happen to be the main characters of the popular American Televison sitcom, family guy. She has a total a total of three, Meg, Chris and Stewie.
Lois Griffin is known as the voice of reason and well-grounded housewife in Seth MacFarlane's animated series Family Guy. Lois was brought up in a extremely wealthy household with her younger sister, Carol.
Far from perfect though, Lois has secrets in her past and traits about her you may not know. Lois is currently a full-time-mom and spends most of the working day caring for Stewie, cleaning the house and cooking food for her family. However, she is also a piano teacher on the side, to supplement the family income. She is currently 43. She is reportedly two years younger than Peter  Griffin her husband, as claimed in "Let's Go to the Hop".
You might want to know some facts about Lois Griffin, you're not left behind because we got your back.
Lois Griffin Facts
Lois Griffin is voiced by Alex Borstein
Her full name is Lois Patrice Griffin.
Her character's accent is labeled as a New York accent.
Lois Griffin was born June 3, 1958.
In a small part of a later episode "Road to the Multiverse" Lois Griffin is voiced by Kei Ogawa.
In the pilot for Family Guy, Lois's character was originally going to be blonde.
She is a recovering methamphetamine addict.
She slept with Gene Simmons.
First words Lois's child Stewie were, "Damn you, vile woman!"
She became a black belt in Tae-Jitsu in "Lethal Weapons".
She is very ticklish.
She married Brian, thinking that Peter was dead.
She starred in a pornographic film in her college days.
She is approximately 43 years old.
She had an affair with a man named Stan Thompson.
Her job as a piano teacher had not been referenced for several seasons.
She was selected for an Olympic diving team.
Her son left a time-bomb for her on her 50th birthday.
She considers herself Protestant but is technically ethnically Jewish.
She tries to be friends with other women, but fails occasionally as in "And Then There Were Fewer".
She is a size four.
She has a brain tumor.
Her family is actually a very wealthy family.
Her parents are Barbara and Carter Pewtershmidt.
Lois Griffin was actually born as Lois Pewterschmidt of the Pewterschmidt empire.
Lois Griffin has a brother named Patrick.
Lois Griffin has another brother who was long lost, but it was late revealed that was a serial killer who only attacked and killed fat people.
She appears with exclusive material is a pinball game by Stern Pinball.
She played in a band with Peter .
Peter claims Lois lost a fetus when they visited the museum of staircases.
Lois gets a job as a phone sex operator.
There was rumor that Lois kills Stewie but it is untrue.
She used to bowl back when she attended college.
Lois tells a catatonic Chris that she killed a jaywalker in "Boy (Dog) Meets Girl (Dog)".
Lois Griffin became mayor of Quahog in "It Takes a Village Idiot and I Married one".
She hates the sound of Bubblewrap squeaking.
Fran Drescher portrays Lois Griffin in the real life Griffins.
She was ranked the top ranked fighter in Rhode Island.
In the 80's Lois Griffin starred in a pornographic movie called "A Quest For Fur".
Lois ends up becoming the fat one in her marriage to Peter instead of the other way around.
The natural color of Lois Griffin's hair is orange.
The natural eye color of Lois Griffin is green.
Lois Griffin's weight is known to be 119 pounds.
On one of the episodes, Lois Griffin was selected to be a member of an Olympic diving team.
On one episode, Lois Griffin opened up about never wanting to be a mother. The episode is titled A fish out of water.
Loise Griffin is known to speak Klingong which is a Star Trek language.
On one of the episodes of the show, Lois Griffin married Brian the family dog. She did this because she thought her husband Peter Griffin was dead.
Lois Griffin was noted to have been with several other men before meeting and marrying Peter Griffin.
She has been a house wife for major parts of her life.
According different episodes on the family guy shoe, Lois Griffin was never a good a mom to her older children, she eventually transferred the same bad parenting habit to her baby, Stewie.
See some fun facts that'll amaze you today
If you are not comfortable with some of the facts you've learnt about Lois Griffin you might want to continue reading into the list of frequently asked questions about Lois Griffin below. The frequently asked questions about Lois Griffin the wife of Peter Griffin goes deeper in to the her personality and somethings some of her fans are not aware of. The best way to learn these is to read the frequently asked questions as well as their answers.
FAQs
Alex Borstein voices Lois Griffin.
Lois Griffin has slept Gene Simmons, she has also featured in a porn movie; A quest For Fur.
How old is Peter and Lois Griffin?
Lois is 40 years, if Peter is 42. Lois and her husband Peter's age have been skewed and fluctuating at different times but the general rule of thumb suggests she is two years younger than Peter.
Alex Borstein plays Lois Griffin.
What color is Lois Griffin's hair?
Orange. Lois Griffin's hair color is Orange.
What is Lois Griffin's birthday?
June 10 1956 is Lois Griffin's birthday.
Who has Lois cheated on Peter with?
Stan Thompson.
What accent does Lois Griffin has?
New York accent.
Is Meg Griffin a boy or girl?
Meg Griffin is a girl.
Are Peter and Lois related?
No. Peter and Lois are not related.
Who is the oldest Griffin child?
Meg Griffin.
Lois Griffin is 43 years old.
How tall is Lois Griffin?
Lois Griffin is 5″in tall.
That's all the facts and interesting frequently asked questions about the ever popular Lois Griffin. Reading these compilation of the facts about Lois is enough to show you are a fan of the family guy show and its characters, if you have family and friends who also are fans of the show and would want to learn something new about Lois Griffin, don't hesitate sharing these compilation pf Lois Griffin facts with them. They would find it fun and interesting to read and further share with their own family and friends.