Football Trivia Questions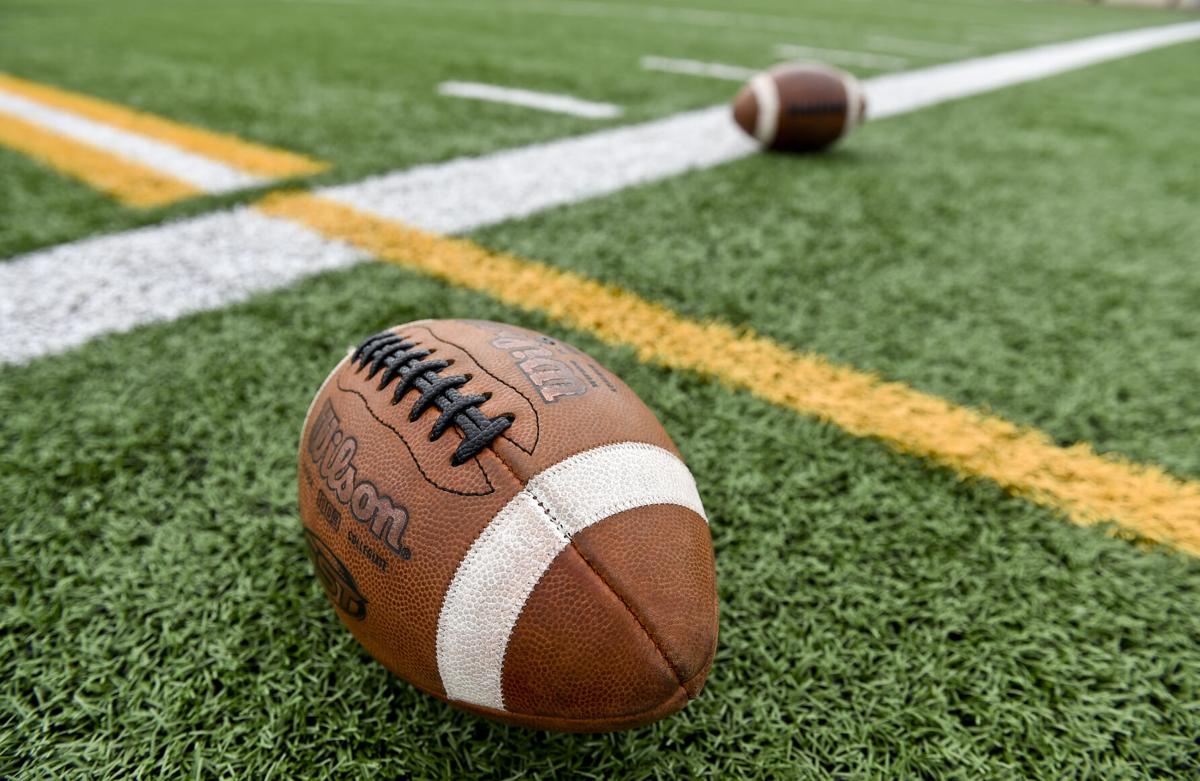 This is a list of curated football trivia questions and of course their respective answers to make things a lot easier for those of us who want to learn more. Also, just for the avoidance of doubt and for the sake of those of you who are British or speak British English, by football trivia questions, I don't mean soccer.
Football is one of the most popular sports in the country as such there's rarely any corner of the country without a single fan of the sport. These fans would definitely want to learn more and more about their favorite sports, the teams, favorite players, events, league and events. The best way to learn all of these in one place is with the use of curated trivia questions such as the below football trivia questions and their answers.
It doesn't matter what team's side you're on and what part of the country you reside in, in this football trivia questions, we try our best to put together a more diverse collection of questions that caters for every fan and their football trivia needs. Without any further ado, let's look at the football trivia below.
The trivia questions arranged in the following manner; a football trivia question comes first with an answer to the specific trivia question following beneath it.
Football Trivia Questions
What was the name of the stadium the Giant and the Jets shared in 2012?
MetLife Stadium
Prior to being drafted in the NFL, what school did Saquon Barkley play for?
Penn State.
What highly-touted rookie threw for 320 yards in his first-ever NFL game of the 2012 regular season?
Robert Griffin III.
Tiki Barber was the leading rusher for which NFL team in 2004?
New York Giants.
Which team had the US Patent and Trademark Office invalidated some of their trademark protection in 2014?
Redskin.
Who was the head coach of the Oakland Raiders for just one season in 2011?
Hue Jackson.
What team hired Pat Shurmur as their head coach?
New York Giants.
In 2000, Steve McNair made the NFL Pro Bowl for what team?
Tennessee Titans.
What year did the AFL and NFL officially merge?
1970.
Which one of these NFL players did not run for USC?
Gayle Sayers.
What team hired Steve Wilks as their head coach?
Arizona Cardinals.
Who defeated the Raiders 33-13 in their opening game for the 2018 NFL season?
Los Angeles Rams.
Six Foot Six Inches.
Who won the AP Offensive Player of the Year award for the 2011 NFL season?
Drew Bress.
Who was fired as head coach of the Kansas City Chiefs in December 2011?
Todd Haley.
What school did Baker Mayfield play for prior to being drafted in the NFL?
Oklahoma.
What Denver player was named the team's Walter Payton Man of the Year in 2015?
David Bruton.
In 2001, what team did Bubba Franks make the NFL Pro Bowl for?
Green Bay Packers.
Who coached the Philadelphia Eagles in 2008?
Andy Reid.
In 2001, Larry Allen made the NFL Pro Bowl for what team?
Dallas Cowboys.
In 2002, who was named NFL Defensive Rookie of the Year?
Julius Peppers.
What team chose David Carr 1st in the 2002 NFL Draft?
Houston Texans.
Who is number 32 on the 2018 Seattle Seahawks?
Chris Carson.
Who was the coach for the New York Giants in 2008?
Tom Coughlin.
What uniform number did Denver retire for NFL great John Elway?
7.
What nickname is DeAndre Hopkins known by?
Nuk.
In the year 2013, who said if he had a son he'd think twice about letting him play football?
Barak Obama.
What team hired Matt Patricia as their head coach?
Detroit Lions.
What team is the centre of the Deflate-gate scandal?
Patriots.
The Patriots set a record in the Super Bowl LII with the most total yards, how many did they have?
613 Yards.
What is Bill Parcells' nickname?
The Big Tuna.
Who started the season as head coach for the St.Louis Rams in 2008?
Scott Linehan.
What team hired Frank Reich as their head coach?
Indianapolis Colts. See some fun facts about Indiana.
What place in the AFC East did the Buffalo Bills finish 2008?
Fourth.
Who was the 2017 Walter Payton Man of the Year recipient?
J.J Watt.
Who was the Dallas Cowboys' leading rusher in 2008?
Marion Barber.
How many quarterbacks passed for over 400 yards in week 1 of the 2018 NFL season?
Three.
Drew Brees broke which of these quarterback's records of 48 consecutive games with a touchdown?
Johnny Unitas.
In 2001, Priest Holmes made the NFL Pro Bowl for which team?
Kansas City Chiefs.
How many points did the Eagles score in the 4th quarter of Super Bowl LII play in February 2018?
12 points.
Who was Steve Young's go-to guy on the 49ers?
Jerry Rice.
Who had the numbers one draft pick overall in the NFL 2005 Draft?
San Francisco.
What team hired Matt Nagy as thier head coach?
Chicago Bears.
In 2012, which NFL team called LP Field Stadium their home?
Tennesse Titans.
Which sportswear brand ended its 10year association with the NFL in 2011?
Reebok.
Which Baltimore Ravens player won the 2011 Walter Payton Man of the Year award?
Matt Birk.
When Norv Turner joined the San Diego Chargers in 2007, which NFL team did he recently coach?
Oakland Raiders.
How many games was Jameis Winston suspended for at the start of the 2018 NFL season?
3 Games.
How many touchdowns did Philip Rivers throw for in 2015?
29 TDs.
Who was the second pick overall In the 2017 NFL Draft?
Mitchell Trubisky.
The above is our complete list of football trivia questions and answers, definitely questions about football are infinite as there aren't a limited number of questions that could possibly be asked, but the above football trivia were carefully put together to cover as much as possible questions for you. Do share with other football fans that you know.