Most Amazing Beyonce Facts.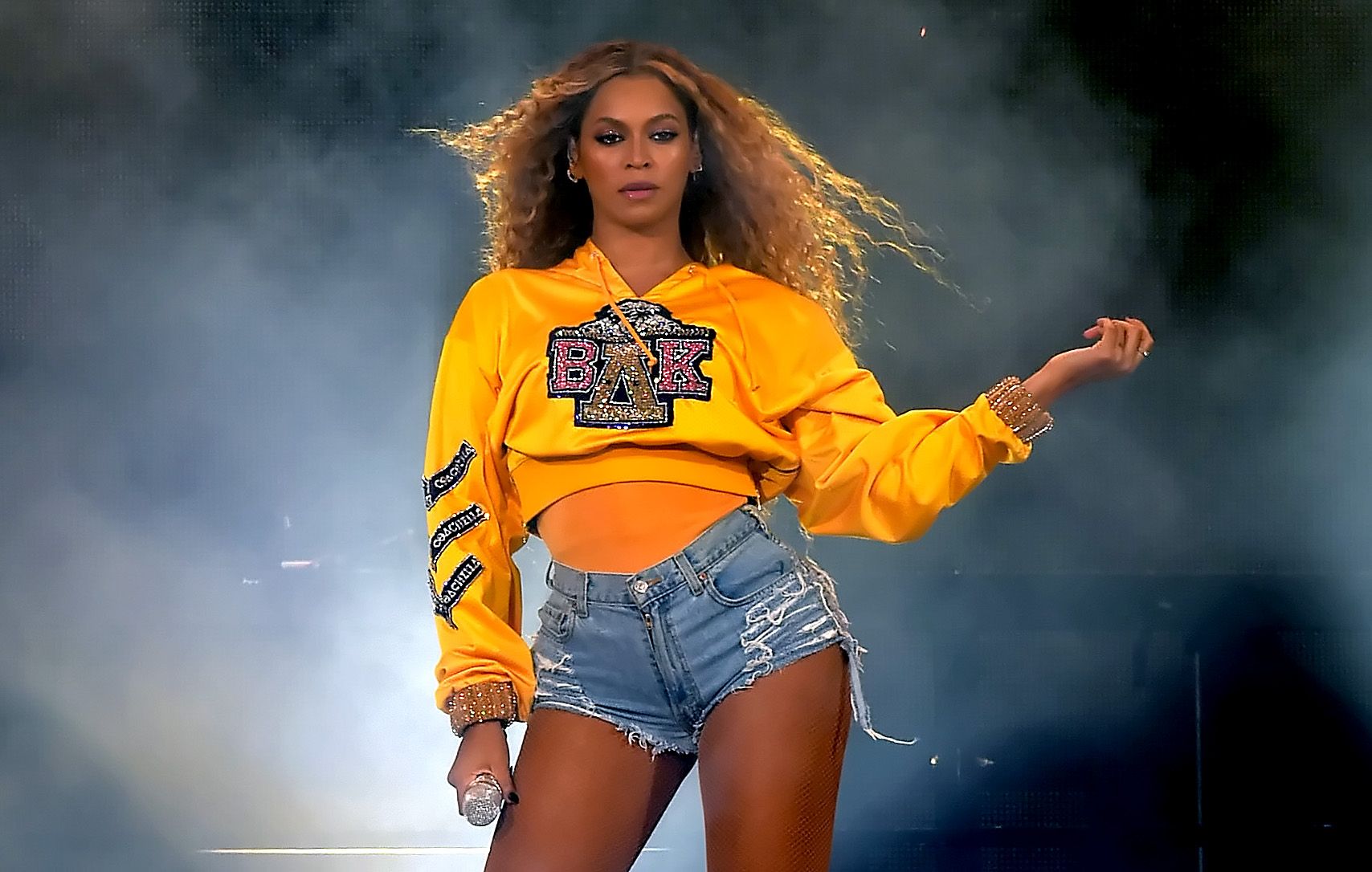 If you're here you probably know whom Beyonce is, if you don't know much about her probably have heard her name at least once or even listened to one of her songs. If you haven't done any of these, well we still got you covered, Beyonce is a popular American RnB, pop, hiphop singer and dancer. She is not just popular but a very famous and influential personality even in the movie industry beyond the music industry, facts about Beyonce and her life is what you're about to learn.
This facts sheets is purely about Beyonce and some unknown facts you never knew about her. These Beyonce facts cuts across every aspect of her life and her music.
Some facts about music you need to know.
Every fan of this legendary stunning and talented singer Beyoncé would love to read this top 30 fun and interesting Beyoncé facts. These are centered on her life and career. 
Unknown Facts About Beyonce.
While touring, one of her best activities is visiting the local museums.

Beyoncé was already a soloist in her church's choir at age 7.

The Oxford English Dictionary adopted the word bootylicious because her song with a similar name was a big hit.

The name Destiny's Child was adopted from the Book of Isaiah.

The last studio album of Destiny's Child, "Destiny Fulfilled," was released in 2004, after which they split the next year.

Stevie Wonder is her favorite singer.

Since she got married to Jay-Z, her full name became Beyoncé Giselle Knowles-Carter. She was born in Houston, Texas, on the 4th of September 1981. See some Texas fun facts.

She was among the entertainers who received a huge amount of money for a performance organized by Muammar Gaddafi, a former Libyan leader. However, she donated all of it to a fund created for Haitians affected in the 2010 earthquake.

She had a childhood band, Girl's Tyme, and the other members were LaTavia Robertson and Kelly Rowland.

She enjoys swimming in the ocean.

She dropped Spanish version of one of her albums, "B'Day," after the Spanish version of Irreplaceable sold drastically. Shakira was also featured in "Beautiful Liar."

She became the first female solo singer to show up on the Glastonbury Festival's main stage in 2011. 

She also got the award of "Highest-Paid Performer Per Minute in the World." This was after being paid a whopping £1.25 million for a 5-minute performance in St. Bart's in 2010. 

She adopted the name Beyoncé from her mum's maiden name – Celestine Ann "Tina" Beyoncé.

Beyoncé's favorite actor is Tom Hanks.

In 2011, Beyoncé owned about three fragrances – Beyoncé Pulse, Heat, and Heat Rushwith. 

Her toe was once broken when a bodyguard stood on it accidentally while attempt to protect her from a crowd.

Her favorite TV show is Jersey Shore.

Her favorite number is 4 because her birthday, her mum's and husband's birthdays, as well as her wedding all, happened on the 4th day of different months.

Her daughter, Blue Ivy, is the youngest person to feature on a Billboard chart.

Butter Pecan is her favorite ice-cream. 

Blue Ivy Carter, Beyoncé's first daughter, was born on 7th January 2012. 

Beyoncé created an alter-ego named Sasha Fierce to combat her stage shyness.

Beyoncé got her first Hollywood Walk of Fame star in March 2006. 
Beyoncé got married to Jay-Z after many years of friendship and dating. The wedding happened on 4th April 2008. 

Beyoncé is allergic to perfume, and her favorite make-up is mascara.  

Beyoncé once stated that she doesn't have a perfect marriage with Jay-Z. They have arguments like normal couples but are still happy together.

Beyoncé's mum is a hairstyle and costume designer and probably made some ladies' dreadlock styles.

Beyonce's father is a record manager and manages so many of her musical projects.

As a child, she won over 30 singing and dancing competitions.

"Dangerously in Love," which was her first solo tour, took place in 2004.
Those are some of the interesting facts about popular singer Beyonce, some you probably already knew if you're one of top fans. While if you're not her fan you probably never knew some.
Here are some questions people ask frequently about Beyonce, you might not some of the answers but we'll answer all of them.
Check out these classic rock trivia questions.
FAQ
What's Beyonce's favorite color?
Beyonce's favorite color is Gold and sometimes Pink.
What is Beyonce known for?
Beyonce is known for being a singer and dancer, she first came to limelight as the lead vocalist for the RnB group Destiny's Child.
How was Beyonce childhood?
According to Beyonce, her childhood was normal like every 80s kids' childhood.
What is Beyonce full name?
Beyonce's full name is Beyoncé Giselle Knowles.
What does Beyonce do for fun?
There are list of things Beyonce does for fun, some of which include: swimming in the ocean, visiting museums, watching TV and lots more.
What did Beyonce do before she was famous?
Before she became famous Beyonce was a singer in her local church choir and also the lead vocalist for Destiny's Child.
What start sign is Beyonce?
Beyonce's star sign is Virgo.
Beyonce writes most of her songs herself alongside some co-writers, some of these writers are Mark Batson, Kevin Cossom, Wynter Gordon, Tricky Stewart The-Dream, Erroll McCalla Jr. and a few more others who have featured on different Beyonce songs.
Beyonce's parents are Matthew Knowles and Tina Knowles.
How old was Beyonce when she had her first kid?
Beyonce was 31 years of age when she had her first kid.
What is Beyonce's most famous song?
These are some of Beyonce's most famous songs:
"Irreplaceable" 2006. Columbia Records.
"Crazy In Love" featuring Jay-Z 2003. Columbia Records.
"Single Ladies" (Put a Ring On It) 2008. Columbia Records.
"Drunk In Love" 2013. Columbia Records.
"Sweet Dreams" 2009. Columbia Records.
"Naughty Girl" 2004. Columbia Records.
"Halo" 2009. Columbia Records.
"Run the World (Girls)" 2011.
See some Norman Reedus tattoos.