Facts about Norman Reedus Tattoos.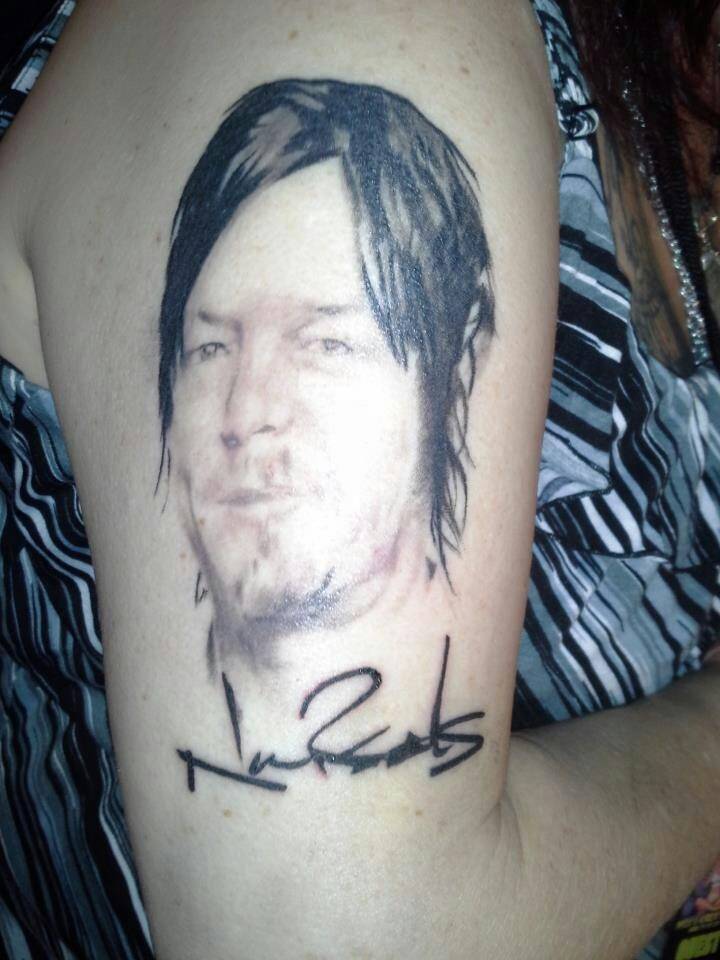 Norman Reedus a popular face you've probably seen somewhere or heard of at least once, most especially if you're a fan of The Walking Dead. Just like the actor, Norman Reedus tattoos are equally popular, it's actually surprising.
You've probably seen Norman Reedus somewhere. Maybe you know him as the squirrel-hunting red-neck Daryl Dixon from The Walking Dead.   Whatever the case is, we'll share with you much more about Norman Reedus than you knew before.
However, you can learn so much about him simply by reading on this Norman Reedus facts that talks about almost anything related to him including Norman Reedus hand tattoo. There are absolutely so many interesting things about his life and career you should know. 
Norman Reedus Early Life and Family 
He was born on January 6th, 1969, in Hollywood, Florida. He was brought up in Los Angeles, California. 
Norman has a son named Mingus Lucien, with Helena Christiensen, a Danish supermodel. He was also Danish-born in 1999, October 13th. 
His ancestries include English, Scottish, Italian, and Northern Irish. 
However, Helena and Norman aren't together anymore, but they share joint custody of their son.
Amongst other things he loves, Norman is also an animal lover. He has a dog called Zero and a cat called "Eye in the Dark" and Fatso, sometimes.  
Norman has lived for some time in Japan, Spain, and the United Kingdom. However, he currently lives with his son in New York. 
Music Videos
You may have seen some of the music videos Norman Reedus appeared in. There are about nine of them: Judas by Lady Gaga, Cats in the Cradle by Ugly Kif Joe, Flat Top by Goo Goo Dolls, Mean to Me by Tonic, Fake Plastic Trees by Radiohead, Strange Currencies by R.E.M., Wicked as it Seems by Keith Richards, and Violently Happy by Björk. 
See interesting Beyonce facts you never knew were true.
Acting Career 
A lot of people know Norman Reedus from his several different acting roles. He starred in a Horror-film "Mimic" in 1997. It was his first film. 
However, more people know him from the "Boondock Saints," a cult-favorite film in which he featured next to Sean Patrick Hannery and Willem Dafoe. 
Norman Reedus got into acting in a pretty awesome manner. According to him, he had gone to Los Angeles with a girl that dumped him almost immediately. He then took a job at "Dr. Carl's Hog Hospital," a motorcycle shop in Venice. The day he quit the job, a friend of his took him to a movie people party up in the hills. 
While at the party, he drank a lot and began to scream. He caught someone's attention, and he asked Norman if he wanted to be in a play. He took him for pizza to discuss the details. 
However, an agent saw him on the first night of the play and side-pocketed him. That was how he started and kept running since then. 
About his career, Norman Reedus once said he was really insecure when he first started acting. Though he is still insecure, it was worst when he started. He felt people didn't like him, and so he glared a lot at people. However, that scowl has changed into an acting career. 
Try these impossible to answer questions from our list of confusing questions.
Below Are Pictures Some Norman Reedus Tattoos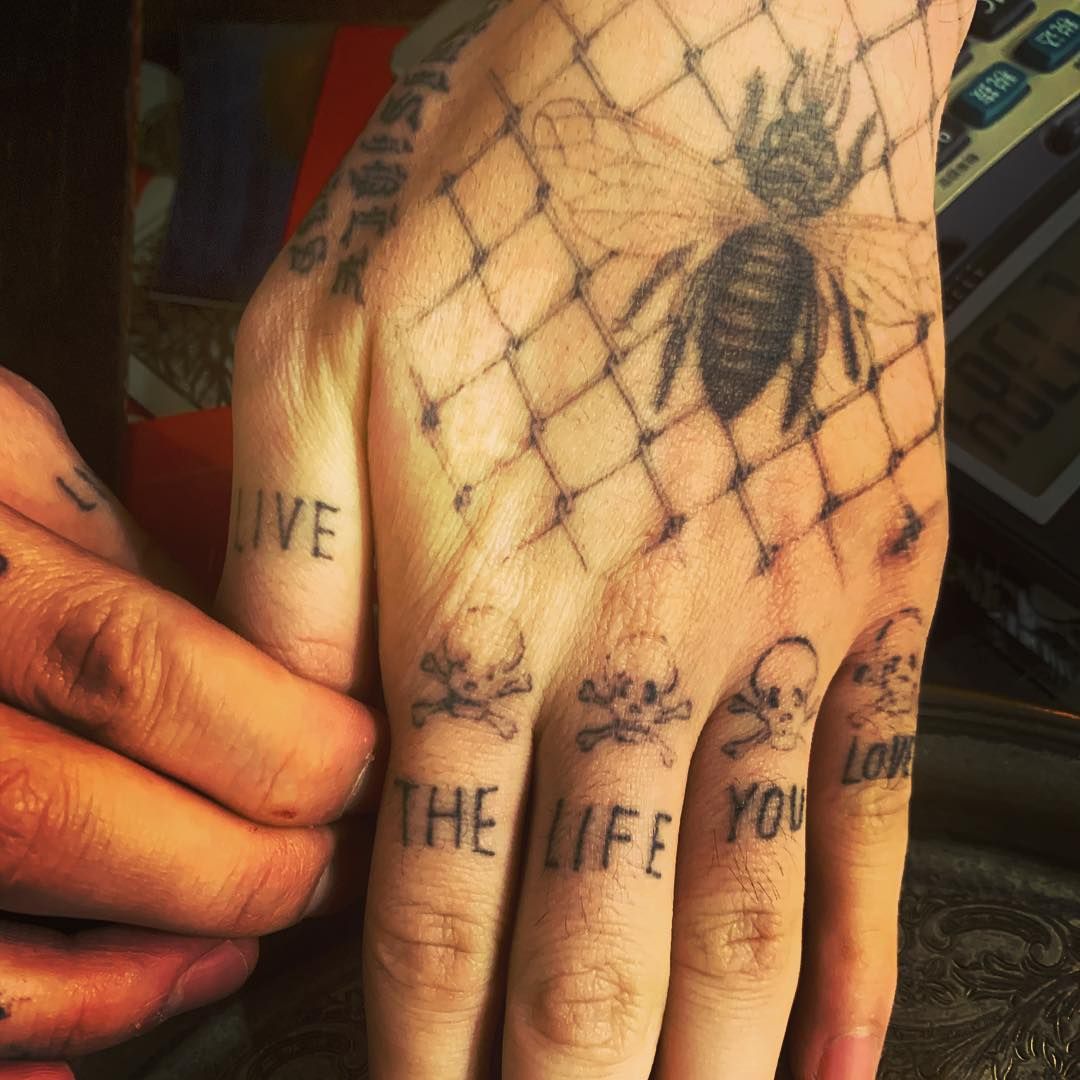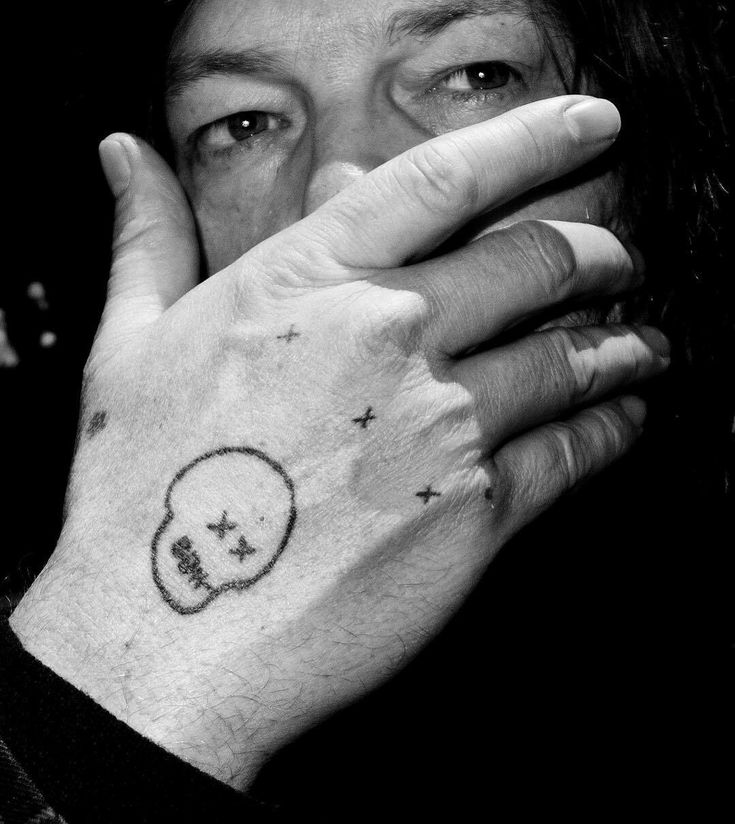 Norman Reedus has nine tattoos 
On his right forearm is "Mingus," his son's name done in red ink. 

On an upper-right arm is a devil

On his right arm is a star

Above his left collar bone, he has an 'x' done

On his back are two demons 

On his right wrist is a heart 

On his left leg is a snake 

And across his chest is his father's name, "Norman."
Reedus said his father, Norman, died when he was younger, and that is why he has the tattoo over his chest. 
Other Interests 
Norman has interests in other things though he is a prominent actor. His career also includes modeling. 
Norman has modelled for Durban, Alessandro Dell'Acqua, Prada,  Lexus, Levi's and Morgenthal Fredrics. 
He is also a photographer and a painter, according to his website. His art is currently displayed in galleries in Berlin, Frankfurt, and New York. He also runs Bigbaldhead, a New York-based film Production Company, and has released a book in late 2013 for photography. 
How Norman Reedus Became Cyborg 
Sometime in late February 2005, Norman's driver had swerved into traffic at the wrong time as he was driving him back from a R.E.M. concert in Berlin, Germany. 
A truck smashed into the car and force-flew Norman out into the street, through the window of the car. 
He sustained injuries that resulted in substantial facial damages as a result of the head-drive into concrete. 
Norman had to undergo a major surgery, which resulted in him now being a part cyborg. He had a titanium eye socket inserted and four screws fixed in his nose area. 
The Walking Dead 
So many people got to know Norman Reedus for his role in the Walking Dead as Daryl Dixon.
It's quite difficult to think of what the T.V. show would be like if everyone's favorite zombie-slaying red-neck Daryl Dixon isn't in it. 
However, initially, the character was not to be a part of The Walking Dead. There's actually no Daryl Dixon in the Walking Dead Comics on which the T.V. show is based. 
Here's what happened. Norman Reedus had auditioned for the role of Daryl's brother, Merle Dixon, in the T.V. show. However, Frank Darabont, the original showrunner, specifically wrote the character into The Walking Dead for Norman Reedus. 
He had planned to kill off Daryl before the end of season one, but Norman's exceptional performance turned Daryl into a huge part of The Walking Dead. 
Following the cover art for issue #101, rumors have it that Robert Kirkman, the creator of the comic, had written Daryl Dixon as an addition to The Walking Dead comics. 
The cover art shows the back of a dirty man in a sleeveless leather jacket, holding a crossbow that is similar to the one wielded by Daryl Dicon on the T.V. show. 
Norman Reedus had said he relates to his character so much. He also mentioned he enjoys filming the T.V. show. He has, however, become friends with co-star Andrew Lincoln. (Rick Grimes) 
Don't miss these facts about Lois Griffin And Lois Griffin Biography.
let's get on to some of the most frequently asked questions about Norman Reedus;
FAQ About Norman Reedus Tattoos
Where is Norman Reedus originally from?
Norman Reedus is from Hollywood, Florida
What ethnicity is Norman Reedus?
Norman Reedus is of Italian (from his paternal grandmother), English, Scottish, and Irish descent
How old is Norman Reedus from the walking dead?
Norman Reedus is 51 years old.
Who is Norman Reedus parents?
Norman Reedus Sr.(father) and Marianne Reedus(mother) are Norman Reedus' parents.
Who is Norman Reedus's girlfriend?
Diane Kruger is Norman Reedus' girlfriend.
What is Norman Reedus salary?
Norman Reedus makes $350,000 per episode of AMC's unscripted motorcycle series Ride With Norman Reedus.
Who is Norman Reedus wife?
Norman Reedus is not married at the moment.
Have you seen these funny looking cartoon characters?
What is the tattoo on Daryl's hand?
Daryl has 9 tattoos on his hands, those 9 tattoos are;
On his right forearm is "Mingus," his son's name done in red ink. 

On an upper-right arm is a devil

On his right arm is a star

Above his left collar bone, he has an 'x' done

On his back are two demons 

On his right wrist is a heart 

On his left leg is a snake 

And across his chest is his father's name, "Norman.
What's Norman Reedus net worth?
Norman Reedus has an estimated net worth of $25 million.
Who is the actor who plays Daryl in The Walking Dead?
Norman Reedus is the actor that played Daryl in The Walking Dead.
How many languages does Norman Reedus speak?
Norman Reedus speaks only English language.