Baseball Trivia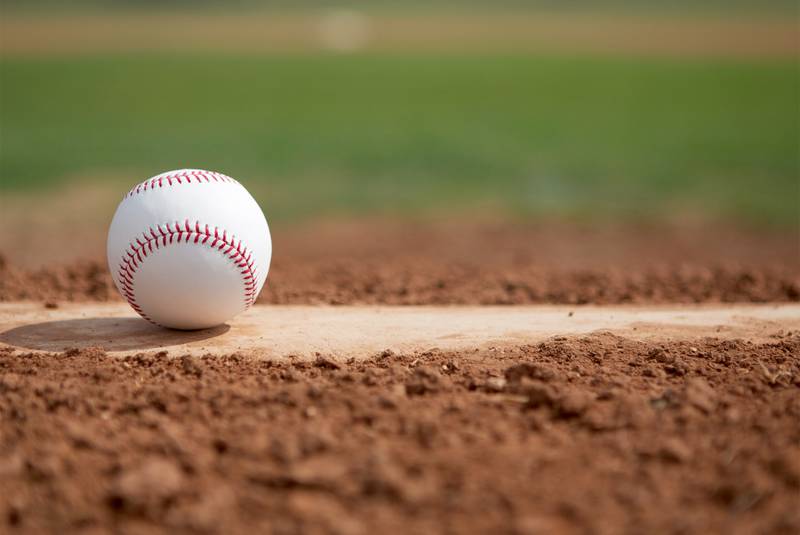 Baseball trivia is a collection of popular trivia questions about the game of baseball and by extension the MLB, asked by many people who play or watch the game of baseball a lot, we have decided to collate and bring these baseball trivia questions to one place where they can be easily accessible to you and your baseball loving friends. Going further, the baseball trivia features questions on different topics relating to the entire baseball league in the country, they could be about baseball teams, baseball players and pretty much every kind of trivia question you should expect from an baseball trivia compilation.
If you've been looking for a way to test your friends and their knowledge of the Major League Baseball and their favorite stars, then the below list of baseball trivia is exactly what you're looking for, it is fun and exciting as watching your favorite baseball stars and teams play.
The following baseball trivia is arranged in the manner;  trivia question comes first, then answer to the specific baseball trivia questions follows below it.
Baseball Trivia Questions
How many Yankees started in the 2018 MLB All-Star game?
One.
George Steinbrenner owned which baseball team?
Yankees.
How many Cubs started in the 2018 MLB All-Star game?
Two.
How many times has Barry Bonds won the National League MVP Award?
7times.
Who was named the list valuable player of the 2014 World Series?
Madison Bumgarner.
In the18, the Pirates held their spring training in what city?
Bradenton.
Who was named August 2018 American League Player of the Month?
J.D. Martinez.
Which baseball player was nicknamed Zorilla?
Ben Zobrist.
Who succeeded and preceded Ken Griffey's Jr.'s AL MVP win?
Juan Gonzalez.
What is baseball's McLain's first name?
Denny.
What is the home city of Major League Baseball's Padres?
San Diego.
In the year 1993, who was Canada's Male Athlete?
Mark Tewksbury.
In 2012, what birthday did Fenway Park celebrate?
100th year birthday.
In what year did Derek Jeter win his first Silver Slugger award?
2006.
Which baseball player is nicknamed Pronk?
Travis Hafner.
Cincinnati Reds' original nickname was?
Red Stockings.
In the 2015 season, who led the MLB in batting average?
Miguel Cabera.
In 1993, who won the "Sporting News" Major League Player of the year award? 
Frank Thomas.
Who was named the MVP of the 2014National League?
Madison Bumgarner.
Who hit over 500 home runs as Phillie's third baseman?
Mike Schmidt.
Who managed baseball's 1969 "Miracle Mets"?
Gil Hodges.
What is baseballer Killebrew's first name?
Harmon.
What outfielder was Duffy's Cliff named after?
Duffy Lewis.
How many times has Barry Bonds won the National League MVP Award?
7.
In 1993, who was Canada's Male Athlete of the year?
Mark Tewksbury.
Who was the winning pitcher in the 2018 MLB All-Star game?
Edwin Diaz.
Which baseball player is known as " Arod"?
Alex Rodriguez
In baseball, how many players are on base if the bases are loaded?
Three.
Which pitcher led the American League in wins and won the American League CY Young Award in 2014?
Corey Kluber.
In 2012, which team did Matt Wieters hit 23home runs for?
Baltimore.
Who was known as "The Man", a Hall of Famer with a. 331-lifetime batting average?
Stan Musial.
At game 5 of the 2015 World Series, who performed the song " America the Beautiful"?
Tony Bennett.
Which Yankee was Jorge Posada's best man at his wedding?
Derek Jeter.
What year was Joe DiMaggio's last career year?
1951.
What MLB team won over 100 regular-season games in 2011?
Philadelphia.
Which player's position is located behind home plate?
Catcher.
Who is the Major League Baseball player nicknamed "Tony Plush"?
Nyjer Morgan.
Who was the winning manager for 2018 World Series?
Alex Cora.
What was Tony Gwynn's highest batting average in a season?
0.394.
Who was named the 2014 National League Rookie of the year?
Jacob DeGrom.
Who was the first Red Sox player to reach 40 home runs in the 2018 MLB season?
J.D. Martinez.
Check out these football quiz questions.
What city is the home of the Baseball Hall of Fame?
Cooperstown.
What was the Most Valuable Player of the 2014 Major League Baseball Star Game?
Mike Trout.
Which of these American League team's clinched a 2018 playoff berth first?
Red Sox.
Baseball Hall of Famer Reggie Jackson began his Major League career with which team?
Kansas City Athletics.
Who led the American League in 2008 with 37runs?
Miguel Cabera.
When a ball is misplaced or miss threw by a fielder, what is it called?
Error.
What was Don Mattingly's original position?
Outfield.
Which Major League Baseball team did Dwight Gooden pitch for in the year 1985?
New York Mets.
What is another name for a walk in baseball?
Base On Balls.
The above is our complete list of baseball trivia and their respective answers we hope they were fun for you to read and answer. All the baseball trivia questions were carefully researched and their answers too. Feel free to share the baseball trivia with your friends who might be interested. If there are much more interesting baseball trivia questions you'd love to see on the site on the list updated, never hesitate to share.