Inspirational Church Quotes Of All Time.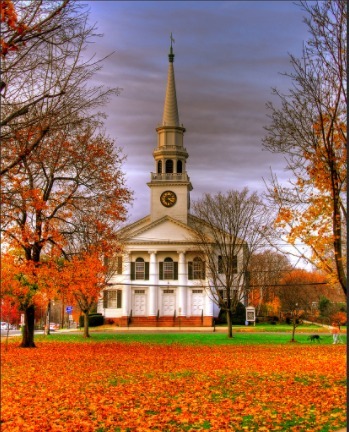 For Christians, the church is a holy and respectable place, a place where answers to certain questions are obtained, a place of reverence and ultimately inspiration. That is why the church plays an important role in the lives of Christians and their community, this is evident in the quotes about church that various Christians through out history have written.
They have shown through their writings and speeches how the church is very important and a place of inspiration for them. These writings and speeches have been compiled in the form of church quotes and inspiration quotes about churches. While these church quotes might seem to only be of value to Christians, researchers from other religions also have a thing or more to learn from the amazing collection of quotes about churches.
Inspirational Quotes About The Church.
The Church must be intelligible to the simple as well as to the shrewd. – Robert Hugh Benson
He who does not have the church as his mother, does not have God as his father. – Augustine of Hippo
A church's view of salvation has a vital impact on its practices. Soteriology (the doctrine of salvation) and ecclesiology (the doctrine of the church) should never be separated in practice. What we believe about God, salvation, and man will consequently influence the way we do church. – Jeffrey D. Johnson
Those who would renegotiate the boundaries between church and state must therefore answer a difficult question: why would we trade a system that has served us so well for one that has served others so poorly? – Sandra Day O'Connor
The Reformation did not directly touch the question of the true character of God's church. – John Nelson Darby
The Church has always been willing to swap off treasures in heaven for cash down. – Robert G. Ingersoll
The church is so subnormal that if it ever got back to the New Testament normal it would seem to people to be abnormal. – Vance Havner
The operation of the Church is entirely set up for the sinner; which creates much misunderstanding among the smug. – Flannery O'Connor
He who is near the Church is often far from God. – French Proverb
In a church of my own we're perfect together I recognize you in the stained glass. – Heather Nova
Though the church has many critics, it has no rivals. – Anonymous
Nearly all the evils in the Church have arisen from bishops desiring power more than light. They want authority, not outlook. – John Ruskin
I think the church and the religion right now have a lot more to be worried about than slayer. – Kerry King
Where God builds a church the devil builds a chapel. – Martin Luther
I like the silence of a church, before the service begins better than any preaching. – Ralph Waldo Emerson
It would be far better to be of no church than to be bitter of any. – William Penn
I believe there are too many practitioners in the church who are not believers. – C.S. Lewis
In the Church, considered as a social organism, the mysteries inevitably degenerate into beliefs. – Simone Weil
Yes, I see the Church as the body of Christ. But, oh! How we have blemished and scarred that body through social neglect and through fear of being nonconformists. – Martin Luther King, Jr.
Wherever we see the Word of God purely preached and heard, there a church of God exists, even if it swarms with many faults. – John Calvin
My own mind is my own church. – Thomas Paine

Clearly the person who accepts the Church as an infallible guide will believe whatever the Church teaches. – Thomas Aquinas

Christians are not limited to any church. – Billy Graham
I want get across to not just the church world. I want to get outside those walls to everyday people. – Joel Osteen
The day we find the perfect church, it becomes imperfect the moment we join it. – Charles H. Spurgeon
A glorious Church is like a magnificent feast; there is all the variety that may be, but every one chooses out a dish or two that he likes, and lets the rest alone: how glorious soever the Church is, every one chooses out of it his own religion, by which he governs himself, and lets the rest alone. – John Selden
The Church must be forever building, for it is forever decaying within and attacked from without. – T.S. Eliot
Organic outreach is what happens when evangelistic vision and action become the domain of every ministry in a church and the commitment of every member of a congregation. –

Kevin G. Harney

The Church is the one institution that exists for those outside it. – William Tyndale
Teenagers who do not go to church are adored by God, but they don't get to meet some of the people who love God back. – Anne Lamott
To all, Christ gives words of exhortation to continue in courageous progress in the gospel, to look to the sweet eternal rewards, and to hear the words God speaks to the churches by the Spirit. –

Andrew M. Davis

I never weary of great churches. It is my favorite kind of mountain scenery. Mankind was never so happily inspired as when it made a cathedral. – Robert Louis Stevenson
A good church is a Bible-centered church. Nothing is as important as this–not a large congregation, a witty pastor, or tangible experiences of the Holy Spirit. – Alistair Begg
You can be committed to Church but not committed to Christ, but you cannot be committed to Christ and not committed to church. – Joel Osteen
The whole gospel for the whole person, great theology, but in practice little more than a slogan in many churches. – Ben Patterson
I believe wholeheartedly that the Lord Jesus and his church are the hope of the world. My commitment is to Scripture as the Word of God, the authority under which we as God's church are to live. –

Peter Scazzero

It is one of the ironies of the ministry that the very man who works in God's name is often hardest put to find time for God. The parents of Jesus lost Him at church, and they were not the last ones to lose Him there. – Vance Havner
Nothing doth so much keep men out of the Church, and drive men out of the Church, as breach of unity. – Francis Bacon
We sing in a church, why can we not dance there? – George Bernard Shaw
The style of God venerated in the church, mosque, or synagogue seems completely different from the style of the natural universe. – Alan Watts
A real encounter with the living God changes everything. First, it magnifies the Lord, and then it puts me and my ego and my sin and my burdens all in their rightful place. That is what church is supposed to do and be. – James MacDonald
A church is a place in which gentlemen who have never been to heaven brag about it to persons who will never get there. – H. L. Mencken
While mainline and liturgical churches may allow for more quiet in their worship and practice, as church membership continues to decline in the United States, all churches are liable to push for a louder message and a more aggressive evangelistic strategy. – Adam S. McHugh
My goal is to challenge your notions of what church is supposed to be. I want you to think about the people who need Jesus in their lives. What are you willing to do to reach lost people? – Tony Morgan
We need to avoid the spiritual sickness of a church that is wrapped up in its own world: when a church becomes like this, it grows sick. – Pope Francis
Church is the only place where someone speaks to me and I do not have to answer back. – Charles de Gaulle
The root of almost every schism and heresy from which the Christian Church has suffered, has been because of the effort of men to earn, rather than receive their salvation; and the reason preaching is so commonly ineffective is, that it often calls on people to work for God rather than letting God work through them. – John Ruskin
There is one grand, all-comprehending church; and if I am a Christian, I belong to it, and no man can shut me out of it. – William E. Channing
Churches are always in transition in this changing culture. Our greatest hope beyond launching new works is seeing churches come back alive with growth and vigor. – Dr. Ronnie W. Floyd
Many churches that are stuck on a plateau or spiraling into decline can discover the joy of reaching the peak of revitalization. In many ways, the North American Church has forgotten the joy of climbing the mountain peaks of ministry. – Ed Stetzer
Every time you raise the standards for leadership, you bring everyone else in the church along a little bit. A rising tide raises all the boats in the harbor. –

Rick Warren

Are you intimately involved in, when we are not thankful for our churches, they grow empty and when we are not thankful for God's Son, Jesus, our hearts grow cold.

Jeff & Michelle Niederstadt

Church health is the key to church growth. All living things grow if they're healthy. – Rick Warren
Like the blended family that moves into a new home rather than moving into one of their existing homes, a merged church needs to relocate and rename itself to eliminate turf issues. 

Dirk Elliott

The church, therefore, should not be confused with an organization, a denomination, a movement, or a leadership structure. The church is the people of God, the very bride of Jesus Christ. – Frank Viola
I am convinced that God's Spirit is using the disruptive unraveling facing so many congregations and denominations in order to call these churches to fundamentally change their focus and attention. – Alan J. Roxburgh
Most professing Christians do not realize that the central concepts and practices associated with what we call "church" are not rooted in the New Testament, but in patterns established in the post-apostolic age. – Jon Zens
One things for sure: without intentional planning, prioritization, decision making, and leadership,and a whole lot of course corrections along the way, a church will never experience sustained evangelistic fruitfulness. This is not something churches drift into naturally or on their own. No, becoming a contagious church only happens on purpose! –

Mark Mittelberg

The church is a collection of likeminded people who have made the decision to follow Christ. They come together to both give and receive support and encouragement from each other. – Daniel Colston
The amazing quotes about churches put together up above are to highlight the important role the house of God which is the church, plays in the lives of Christians and in Christian communities. You might want to share these quotes with friends and family who might be interested in the quotes about the church.