Lovely Quotes About Healing And Recovery.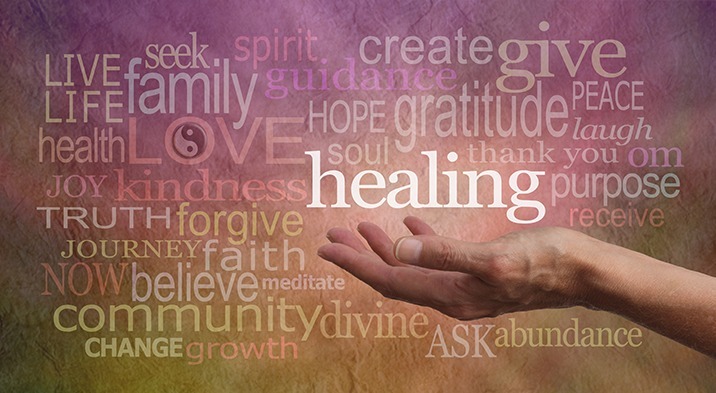 Sometimes what we need to recover and heal from sicknesses are not drugs and medications but actual words of faith and healings, these words of faith and healing come in the form of quotes about recovery. The words quicken our spirit, soul and mind, making us determined to bounce back to good health.
There's nothing better and stronger than a determined soul who wants to recover, nothing can beat such, that is why quotes about healing and recovery are immensely important especially to the sick because they need all forms of encouragement that they can get to fight whatever sickness it is.
We compiled these recovery quotes as a way to help support everyone who is sick anywhere in the world reminding them how strong, powerful and courageous they are and how these awesome qualities with the right mind(full of determination) would help restore them back to good health.
The quotes about recovery were compiled from different works of renown men and women who fell to sickness but where helped back with the right combination of quotes about recovery and other words of faith and encouragement, these people through their times of trial saw the importance of these and had to put them down for the benefit of us who are reading the compilation of inpsiration quotes about healing and recovery.
Recovery Quotes
All those years of endless excruciating therapy sessions, of staying vigilant over every move and word and thought; I had been sure I was mended, all the breaks healed, all the blood washed away. I knew I had earned my way to safety. I had believed, beyond any doubt, that meant I was safe. – Tana French
When I force myself to utter the awkward phrase, 'I am grateful, I start to feel a bit more grateful. It's a basic cognitive-behavioral therapy. Behave in a certain way, and your mind will eventually catch up with your actions. – A.J. Jacobs
It's the days you have every right to breakdown and fall apart, yet choose to show up anyway that matter most. Don't diminish the small steps that others can't see. – Brittany Burgunder
Never underestimate the grace of bouncing back from a fallen heart. – Angelica Hopes
When you adopt a positive mindset, you are harnessing the power of choice. – Victor Schueller
In order to reach your destination, you first need to face thousands of deceptions. But it's worth it, because each grey cloud, each tear, each sweat are ingredients to get you there. – Efrat Cybulkiewicz
The power of hope! Even a lack of ambition can, for a time, pay off as a necessary facet, as long as hope outweighs it. – Criss Jami
See it for what it is and own it, rather than rethink it, so you don't have to deal with the trauma of the abuse. That's the only way to move on, only through acceptance. – Shannon L. Alder
Life is very interesting, because in the end, some of your greatest pains, become your greatest strengths. – Drew Barrymore
Recovery is real. It's not a luck-of-the-draw deal where you put your name in a hat and hope to be chosen. It's a grueling, relentless, personal process that will push you beyond your limits over and over. – Brittany Burgunder

Good things happen slowly, and bad things happen fast. Those were comforting words, and they comfort me today. Recovery is a long, slow process. There are good days and bad days for both of us. – Abigail Thomas

Every tear is washing away an old memory that hurts. It's ok because this is how we let go. – Tracy Malone
Change your mind and your life will follow. – Karen Casey
There's a hard law, that when a deep injury is done to us, we never recover until we forgive. – Alan Paton
Hold yourself back, or heal yourself back together. You decide. – Brittany Burgunder
Recovery will always challenge you with tests you must pass and lessons you must learn. – Tracy Malone
One of the hardest things was learning that I was worth recovery.– Demi Lovato
The world breaks everyone and afterward many are strong at the broken places.– Ernest Hemingway
We all have scars; both inside and out. Use your experience to support those who are going down the same road of destruction you once went down. Know that your past is worth more than the pain you once carried, because it can now be used to comfort and give strength to another soul who is suffering. Cherish your trials and tribulations as gifts; embrace these opportunities to share the grace you have been given. – Katie Maslin
It's crazy, how similar we are. Here's both of us, working through our stuff, trying to make something positive out of something really bad. – Jenny Han
You need to be bold enough and strong enough to let your loved one's recovery unfold or not unfold as it is meant to, not as you want it to. – Carole Bennett
Strength is about pulling yourself together, even after you've been shattered into a thousand pieces. Falling is merely the first movement we take before rising. –  Rehan Khan
You can't calm a storm, so stop trying. You can calm yourself. Remember storms always pass. – Tracy Malone
I'm here to tell you that if you get broken, it's possible to put yourself back together. I'm here to tell you that if you get lost, it's possible that a light will come, dancing, on the horizon, to lead you home. – Nick Lake
The ultimate measure of a man is not where he stands in moments of comfort and convenience but where he stands at times of challenge and controversy.– Dr. Martin Luther King Jr.
The only thing standing between you and your goal is the bs story you keep telling yourself as to why you can't achieve it.– Jordan Belfort
Anyone can give up; it is the easiest thing in the world to do. But to hold it together when everyone would expect you to fall apart, now that is true strength.– Chris Bradford
Your best days are ahead of you. The movie starts when the guy gets sober and puts his life back together; it doesn't end there. – Bucky Sinister
I have absolutely no pleasure in the stimulants in which I sometimes so madly indulge. It has not been in the pursuit of pleasure that I have periled life and reputation and reason. It has been the desperate attempt to escape from torturing memories, from a sense of insupportable loneliness and a dread of some strange impending doom.– Edgar Allen Poe
Listen to God with a broken heart. He is not only the doctor who mends it, but also the father who wipes away the tears. – Criss Jami
Though nobody can go back and make a new beginning, anyone can start over and make a new ending.– Chico Xavier
You will face your greatest opposition when you are closest to your biggest miracle.– Shannon L Adler
Addiction brings apathy. Break the apathy, and you break the addiction.– Mango Wodzak
It's never too late to be what you might have been.– George Eliot
Instead of saying, I'm damaged, broken, and I have trust issues, say, I'm healing, rediscovering myself, and starting over. – Horacio Jones
It's ok, let them go. It's hard to think they were never meant to be in your life. They conned you and that cost you yesterday. Don't give them a chance to steal tomorrow. – Tracy Malone
Given love and opportunity, every child and adult can recover. All who know this and have the capacity to help others should assist as they can. – Dallin H. Oaks
Someone once asked me how I hold my head up so high after all I have been through. I said it's because no matter what, I am a survivor, not a victim. – Patricia Buckley
Recovery can take place only within the context of relationships; it cannot occur in isolation. – Judith Lewis Herman
Don't let the past steal your present. – Terri Guillemets
It does not matter how slowly you go as long as you do not stop. – Confucius
I understood, through rehab, things about creating characters. I understood that creating whole people means knowing where we come from, how we can make a mistake and how we overcome things to make ourselves stronger.– Samuel L Jackson
The sacred wandering is a healing journey. It gives us the courage to face old wounds. We bravely face our past hurts. If we don't give ourselves permission to feel the pain, we cannot heal the pain. We must feel it to heal it. – Dana Arcuri
The mentality and behavior of drug addicts and alcoholics is wholly irrational until you understand that they are completely powerless over their addiction and, unless they have structured help, they have no hope. – Russell Brand
Sometimes we motivate ourselves by thinking of what we want to become. Sometimes we motivate ourselves by thinking about who we don't ever want to be again.– Shane Niemeyer
Recovery takes time to heal the heart, strengthen your confidence and find trust in your self. In the end of your life it will be what you make it, you get to write that chapter. – Tracy Malone
Just as others pray daily, you should think to yourself daily about what you can do to be closer to this ideal image. Think, what can I do today to make my life better? What can I do to become more like my ideal image? – Bucky Sinister
We must be content to grow slowly. Most of us will still barely be at the beginning of our recovery by the time we die. But that is better than killing ourselves pretending to be healthy. – Simon Tugwell
We're all looking at the people around us, the people who have gone before us who have succeeded in recovery and have long-term sobriety and they are an illustration for us of how good it can be. – Scott Stevens
Stay positive, your body hears everything you think. – Karen Gibbs
Start where you are. Use what you have. Do what you can. – Arthur Ashe
Don't judge each day by the harvest you reap but by the seeds that you plant.– Robert Louis Stevenson
When was the last time you woke up and wished you'd had just one more drink the night before? I have never regretted not drinking. Say this to yourself, and you'll get through anything.– Meredith Bell
I think that the power is the principle. The principle of moving forward, as though you have the confidence to move forward, eventually gives you confidence when you look back and see what you've done.– Robert Downey Jr.
Rock bottom became the solid foundation on which I rebuilt my life.– J.K. Rowling
Some of the best healing and recovery quotes I've ever heard or read are contained up above in this list of recovery quotes, if you want to learn to heal and recover then these words of faith and encouragement would push you forward. Do share the inspirational recovery quotes with your family and friends who might need it.