Argument Quotes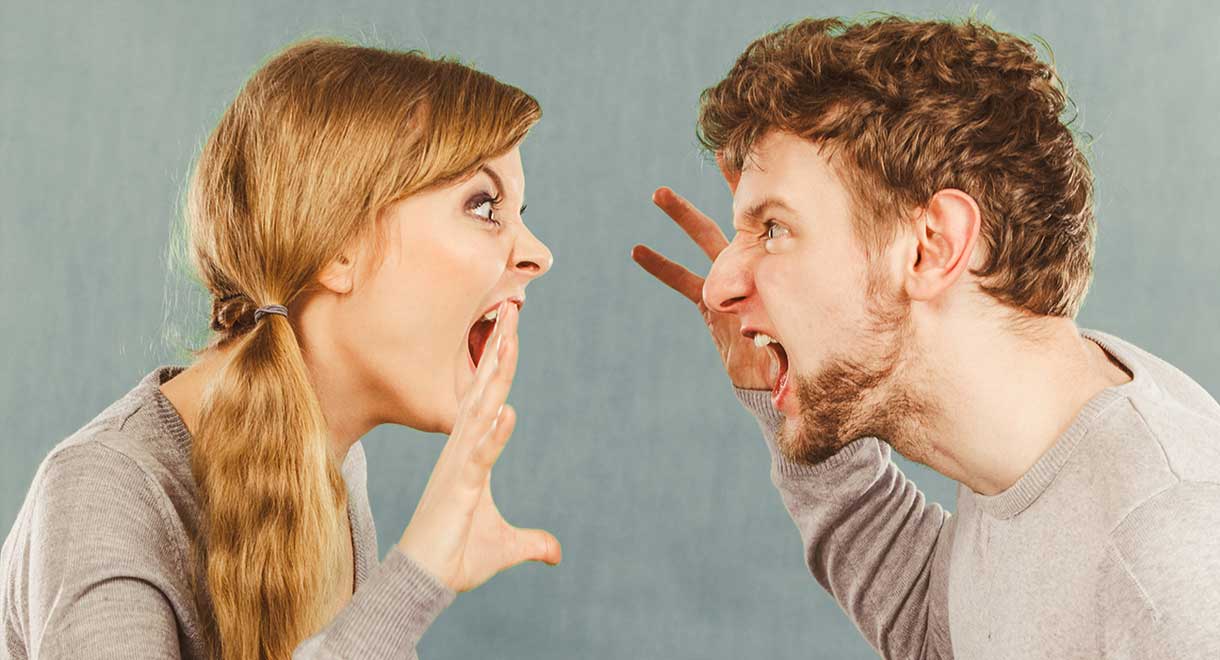 Arguments are typically a heated exchange of opposite opinions and ideas. While arguing with people could actually results in positive outcomes such as learning new things or teaching others something new, it is often a source for various kinds of negativity that lots of people usually want to avoid. This article contains quotes about arguments. The compiled argument quotes on this article will show you why you should avoid having arguments and also why you should.
The decision on whether to argue with anyone or to not argue is highly dependent on the individual and the person they are arguing with. No matter your philosophy in life, you must argue with someone, be they your friend, family, colleagues, partner or just associates.Their level of knowledge, exposure, understanding and tolerance of opposite ideas would go a long way in determining if they are worth you engaging them in any form of arguments. What these argument quotes have been able to show is that, with the right kind of audiences, arguments on reasonable topics typically result in positive outcomes. That is the reason as an individual to have to weigh the pros and cons of getting involved in an argument with anyone.
These quotes about argument severally talks about arguing with a fool and why you should avoid arguing with fools, this is because 'fools' are typically intolerant of opposing ideas or opinions and would in turn make the arguments worthless and a waste of precious time.
The writers of these argument quotes all have different opinions on whether you should argue with anyone or the kind of individuals you should argue with. Their quotes all have merits depending on what angles you are looking at it from.
Quotes About Arguments And Arguing With A Fool
It is amazing how many people think that they can answer an argument by attributing bad motives to those who disagree with them. Using this kind of reasoning, you can believe or not believe anything about anything, without having to bother to deal with facts or logic. — Thomas Sowell
It is usually futile to try to talk facts and analysis to people who are enjoying a sense of moral superiority in their ignorance. — Thomas Sowell
The truth is always the strongest argument. — Sophocles
Arguments, like men are often pretenders. — Plato
Men argue, nature acts. — Voltaire
Use soft words and hard arguments. — Anonymous
There is no right or wrong, only two fools arguing for their believes. — Anonymous
A relationship with no arguments is a relationship with a lot of secrets. — Anonymous
Use soft words and hard arguments. — Anonymous
There are usually two sides to every argument but no end. — Anonymous
During arguments if you're losing, start correcting their grammar. — Anonymous
Losing an argument is better than losing a friend. — Anonymous
Lower your voice and strengthen your argument. — Anonymous
If you argue with a woman and win, you lose. — Anonymous
If you can't say something nice, say it in French. — Anonymous
An argument is like a country road, you never know where it is going to lead. — Anonymous
A sure way of getting the last word in an argument is to say you right. — Anonymous
That awkward moment when you're in a middle of an argument & you realize you're wrong. — Anonymous
A lot of good arguments are spoiled by some fool who knows what he is talking about. — Anonymous
Women get the last word in every argument. Anything a man says after that is the beginning of a new argument. — Anonymous
Let us listen to the other side. – Aeschylus
It is better to debate a question without settling it than to settle a question without debating it. — Joseph Joubert
Reading the Socratic dialogues one has the feeling: what a frightful waste of time! What's the point of these arguments that prove nothing and clarify nothing? — Ludwig Wittgenstein
A philosopher who is not taking part in discussions is like a boxer who never goes into the ring. — Ludwig Wittgenstein
Philosophizing is: rejecting false arguments. — Ludwig Wittgenstein
The only way to get the best of an argument is to avoid it. — Dale Carnegie
It's never easy to negotiate with people who know they are wrong. — André Frossard
Never argue, you won't convince anyone. Opinions are like nails; the more you hit them, the more you push them in. — Alexandre Dumas
To argue with a person who has renounced the use of reason is like administering medicine to the dead. — Thomas Paine
You don't reason with intellectuals. You shoot them. — Napoleon
I don't necessarily agree with everything that I say. — Marshall McLuhan
Many a good argument is ruined by some fool who knows what he is talking about. — Marshall McLuhan
Whoever sets the agenda controls the outcome of the debate. — Noam Chomsky
It is not those who argue who are to be feared, but those who evade argument. — Marie von Ebner-Eschenbach
We may convince others by our arguments, but we can only persuade them by their own. — Joseph Joubert
The aim of an argument or discussion should not be victory, but progress. — Joseph Joubert
Don't take the wrong side of an argument just because your opponent has taken the right side. — Baltasar Gracian
If two men agree on everything, you may be sure that one of them is doing the thinking. — Lyndon Johnson
It would be argument for a week, laughter for a month, and a good jest for ever. — William Shakespeare
If you can not answer a man's argument, all is not lost; you can still call him vile names. — Elbert Hubbard
Arguments are to be avoided; they are always vulgar and often convincing. — Oscar Wilde
I dislike arguments of any kind. They are always vulgar, and often convincing. — Oscar Wilde
The rule is perfect: in all matters of opinion our adversaries are insane. — Mark Twain
Never argue with a fool, onlookers may not be able to tell the difference. — Mark Twain
Never argue with stupid people, they will drag you down to their level and then beat you with experience. — Mark Twain
Whatever you do in life, surround yourself with smart people who'll argue with you. — John Wooden
We hardly find any persons of good sense save those who agree with us. — La Rochefoucauld
The fellow that agrees with everything you say is either a fool or he is getting ready to skin you. — Kin Hubbard
Never put a man in the wrong. He will hold it against you forever. — Will Durant
I don't argue with my enemies; I explain to their children. — André Malraux
I make it a point never to argue with people for whose opinion I have no respect. — Edward Gibbon
Only the guy who isn't rowing has time to rock the boat. — Jean-Paul Sartre
The only fool bigger than the person who knows it all is the person who argues with him — Stanislaw Jerzy Lec
When I am right, I get angry. Churchill gets angry when he is wrong. We are angry at each other much of the time. — Charles de Gaulle
Check out the judgemental quotes you must know.
Neither irony or sarcasm is argument. — Samuel Butler
My wife was too beautiful for words, but not for arguments. — John Barrymore
Why argue about things you can't prove? — William Ruckelshaus
The only way to get the best of an argument is to avoid it. — Dale Carnegie
Argument is meant to reveal the truth, not to create it. — Edward de Bono
Arguments out of a pretty mouth are unanswerable. — Joseph Addison
A day without an argument is like an egg without salt. — Angela Carter
Don't argue with a fool, future will teach him some lessons. — Bamigboye Olurotimi
Evidence will terminate any short or long era of an argument. —Bamigboye Olurotimi
My life is my argument. — Albert Schweitzer
Behind every argument is someone's ignorance. — Louis D. Brandeis
Arguing isn't communication, it's noise.  — Tony Gaskins
Convincing yourself doesn't win an argument. — Robert Half
Never argue when you're winning. — Laurell K. Hamilton
Silence is one of the hardest arguments to refute. — Josh Billings
Sometimes, silence is the best way to win an argument. — Jorge P. Guerrero
Arguing with a fool proves there are two. — Doris M. Smith
Say what you mean, but don't say it mean. — Andrea Wachter
Don't argue. Never deign to deny. Meet insults with laughter. — Leigh Bardugo
It's hard to win an argument with a smart person, but it'd damn near impossible to win an argument with a stupid person. — Bill Murray
A man lives by believing something: not by debating and arguing about many things. — Thomas Carlyle
Be able to defend your arguments in a rational way. Otherwise, all you have is an opinion. — Marilyn vos Savant
It is not necessary to understand things in order to argue about them. — Pierre Beaumarchais
If you can't impress them with your argument, impress them with your actions. — Amit Kalantri
If two men on the same job agree all the time, then one is useless. If they disagree all the time, both are useless. — Darryl F. Zanuck
Anger is never without an argument, but seldom with a good one. — Indira Gandhi
Why do people always assume that volume will succeed when logic won't? — L.J. Smith
The moment we want to believe something, we suddenly see all the arguments for it, and become blind to the arguments against it. — George Bernard Shaw
You do not change people's minds by defeating them with logic.  — Herbert A. Simon
When you have no basis for an argument, abuse the plaintiff. — Marcus Tullius Cicero
A mature society understands that at the heart of democracy is argument. — Salman Rushdie
A lot of arguments can be avoided if we simply stop and think about our response before we say it. — Charles Harper
Nothing is to be gained by arguing with fools. Nothing can be gained by reasoning with ignorant people. — Dr T.P.Chia
A good friend just told me that the key to a successful marriage was to argue naked. — Leann Rimes
Arguing with a lawyer is not the hardest thing in the world; not arguing is. — Raheel Farooq
That's the beauty of argument, if you argue correctly, you're never wrong. — Christopher Buckley
The difficult part in an argument is not to defend one's opinion, but rather to know it. — André Maurois
Men's arguments often prove nothing but their wishes. — Charles Caleb Colton
The volume of your voice does not increase the validity of your argument. — Steve Maraboli
He who establishes his argument by noise and command shows that his reason is weak. — Michel de Montaigne
Discussion is an exchange of knowledge; argument an exchange of ignorance. — Robert Quillen
Never argue with an idiot. They will only bring you down to their level and beat you with experience. — George Carlin
The aim of argument, or of discussion, should not be victory, but progress. — Joseph Joubert
Be calm in arguing for fierceness makes error a fault and truth discourtesy. — George Herbert
There's no winning arguments with your parents. — Wendelin Van Draanen
To become are expert at conveying your thoughts during arguments, the above compilation of arguments quotes are the best compilation of quotes you must go through to learn whom you should argue with and whom you should avoid all kinds of arguments with. The essence of avoiding certain kinds of individuals during arguments is that many make it a worthless endeavor that could result in insults and disrespect, sometimes it is believed that if you're practitioner of self respect principles you must avoid arguing with anyone because the moment you open you mouth to argue, you have open the doors for disrespect, it is then left for your opponent to be a wise and respectable individual to not disrespect you. That is the reason you must decide whom to grant that power to and whom not to. Share these intelligent quotes about arguments with your family and friends whom you wish to learn something new about arguments and for them to choose between the need to argue or the need to not argue with anyone no matter how strongly they feel about the subject.