Quotes About Self Respect You Must Learn.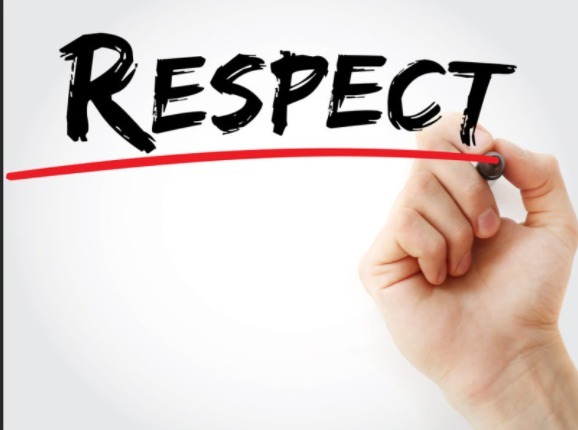 An important aspect of self improvement and growth is self respect, you can't value yourself and attain growth if you don't respect yourself. That is because we value what we respect. Learning to value yourself starts from respecting yourself, and learning that can be easily done by reading these mind opening self respect quotes.
Quotes that show you how valuable and worthy you are, are the ones that would teach you how to respect yourself in the best way possible. Respecting yourself comes from knowledge of yourself, the following quotes in this article highlights the inherent value we have by reminding us how and why we should respect our self.
There's an important and often overlooked perk that comes with respecting one's self, that is you attract the respect of others. People who respect themselves typically get the respect of others without asking or fighting for it at all. That is a major reason you should not ignore these eye opening quotes about self respect, because when rightly applied, they would put you in place people would admire and want to be like you.
The following quotes about respecting yourself were curated from well known stories and life history of wise individuals who learnt the act of respecting themselves and it helped them, they in turn decide to help the world by writing these lessons down in the form of quotes about respecting yourself.
Quotes About Respecting Yourself
Those with high self-esteem and self-knowledge take the plunge and trust. They realize life happens in the river, not the shore. ― Maxime Lagacé
Life is finite. (Duh.) Time is valuable. (Ditto.) And so am I. I'm valuable. I'm starting to treat myself as valuable. ― Louie Anderson
Character — the willingness to accept responsibility for one's own life — is the source from which self-respect springs. ―Joan Didion
Having healthy boundaries not only requires being able to say "no" but also being willing and able to enforce that "no" when necessary. ― Jessica Moore
Everything and anything we communicate to others, communicates to them, how to see us and treat us. ― Miya Yamanouchi
Self-respect is the root of discipline: The sense of dignity grows with the ability to say no to oneself. ― Abraham Joshua Heschel
Self-control is the chief element in self-respect, and self-respect is the chief element in courage. ― Thucydides
Happiness is the highest form of self-respect. A person who allows himself to be happy shows his self-respect. ― Marty Rubin
A man with self-confidence has a natural smile on his face, sense in his mind, and strength in his hands. ― Amit Kalantri
The most important form of respect is self-respect. Not only does it show others how to treat themselves, it teaches them how to treat you. ― Richelle E. Goodrich
Doing great to yourself is another kind of respect.
Your relationship with yourself sets the tone for every other relationship you have.
You are very powerful, provided you know how powerful you are.
The greatest thing in the world is to know how to belong to oneself. ― Michel de Montaigne
Dare to love yourself as if you were a rainbow with gold at both ends. ― Author-Poet Aberjhani
When you are content to be simply yourself and don't compare or compete, everyone will respect you.― 
Cutting people out of my life does not mean I hate them, it simply means I respect myself.
Your sense of self-worth comes from you alone, never the opinion of others.
Trust yourself, you know more than you think you do.
God created you as you are. Learn to love it. Learn to live it.
Nothing resembles selfishness more closely than self-respect.
Your problem is you're too busy holding onto your unworthiness.
Self-respect is a question of recognizing that anything worth having has a price.

You punch me, I punch back. I do not believe it's good for one's self-respect to be a punching bag.

Every woman that finally figured out her worth, has picked up her suitcases of pride and boarded a flight to freedom, which landed in the valley of change.― 
Learn from these self awareness quotes of all time.
Make it a goal to see the best in everyone and the best will come back to you.
Self-respect permeates every aspect of your life.
Every relationship you have is a reflection of your relationship with your self.
Never esteem anything as of advantage to you that will make you break your word or lose your self-respect.
There are two kinds of pride, both good and bad. 'Good pride' represents our dignity and self-respect. 'Bad pride' is the deadly sin of superiority that reeks of conceit and arrogance.
Work to improve yourself, not prove yourself.
When you know that you can overcome challenges, you do gain that self-respect, and then you won't end up in a situation that you regret later on.
To be beautiful means to be yourself. You don't need to be accepted by others. You need to accept yourself.
The great thing in the world is not so much to seek happiness as to earn peace and self-respect.
The only person that deserves a special place in your life is someone that never made you feel like you were an option in theirs.― 
Ego is false confidence, self-respect is true confidence.
That you may retain your self-respect, it is better to displease the people by doing what you know is right, than to temporarily please them by doing what you know is wrong.
Always be yourself, express yourself, have faith in yourself, do not go out and look for a successful personality and duplicate it.
Respect your efforts, respect yourself. Self-respect leads to self-discipline. When you have both firmly under your belt, that's real power.
I think the reward for conformity is that everyone likes you except yourself.
The greatest thing in the word is to know how to belong to oneself.
Self-respect is the fruit of discipline; the sense of dignity grows with the ability to say no to oneself.
Self-respect is the greatest gift we can give to our self.
Respect yourself and others will respect you.
Respect is not imposed nor begged. It's earned and offered.
Everyone's a star and deserves the right to twinkle.
Our self-respect tracks our choices. Every time we act in harmony with our authentic self and heart, we earn our respect. It is that simple. Every choice matters.
Be you. The world will adjust.
Love yourself enough to surround yourself with people who respect you.
Saying yes or maybe when we mean no, cheapens our word, diminishes our sense of self-respect, and compromises our integrity.
You have been criticizing yourself for years, and it hasn't worked. Try approving of yourself and see what happens.
Never love anyone who treats you like you're nothing.
Self-love, self-respect, self-worth. There is a reason they all start with self. You cannot find them in anyone else.
Act as if what you do makes a difference. It does.
Carry yourself like a Queen and you'll get your King.
To free us from the expectations of others, to give us back to ourselves, there lies the great, the singular power of self-respect.
You're always with yourself, so you might as well enjoy the company.
Respect yourself enough to walk away from anything that no longer serves you, grows you or makes you happy.
Don't ever dumb yourself down just to make someone else feel comfortable.
The better you feel about yourself, the less you need the feel to show off.
When you are content to be simply yourself and don't compare or compete, everybody will respect you.
It's surprising how many persons go through life without ever recognizing that their feelings toward other people are largely determined by their feelings towards themselves, and if you're not comfortable within yourself, you can't be comfortable with others.
Check out these amazing quotes about justice.
You should never be surprised when someone treats you with respect, you should expect it.
No one can make you feel inferior without your consent.
It took me a long time not to judge myself through someone else's eyes.
A self-respecting woman is like the Sword in the stone, only a very special man can pull her.
I cannot compromise my respect for your love. You can keep your love, I will keep my respect.
There is literally nothing in nature that blooms all year long, so do not expect yourself to do so.
Never violate the sacredness of your individual self-respect.
He that respects himself is safe from others. He wears a coat of mail that none can pierce.
Ego is negative but self-respect is positive.
Happiness blooms in the presence of self-respect and the absence of ego.
If you have earned your self-respect, respect by others is a luxury; if you haven't, respect by others is a necessity.
Self-respect knows no considerations.
Low self-esteem is like driving through life with your handbrake on.
The opinion which other people have is their problem, not yours.
Do not tolerate disrespect, not even from yourself.
Never bend your head. Always hold it high. Look the world straight in the face.
Be yourself. There is no one better.
Your value doesn't decrease based on someone's inability to see your worth.
Do not compare yourself to others. If you do so, you are insulting yourself.
Respect is one of the greatest expressions of love.
A person cannot be comfortable without their own approval.
I'm not a backup plan, and definitely not a second choice.
Being honest with yourself is the highest form of self-respect. If you're not feeling something, don't do it.
Until you value yourself, you won't value your time. Until you value your time, you will not do anything with it.
When someone treats you like an option, help them narrow their choices by removing yourself from the equation. It's that simple.
Don't miss these quotes about becoming a better person.
I would rather be alone with dignity than in a relationship that requires me to sacrifice my self-respect.
You yourself, as much as anybody in the entire universe, deserve your love and affection.
Don't lower your standards for anyone or anything. Self respect is everything.
What do you think about the amazing collection of the best quotes about self respect and respecting yourself? I sure do know valuable lessons were learnt from the quotes that teach you to respect yourself at all times. The more you respect yourself, the more people would respect you. Do share these special quotes about respecting yourself with tour friends and family who might need it.