Quotes About Boring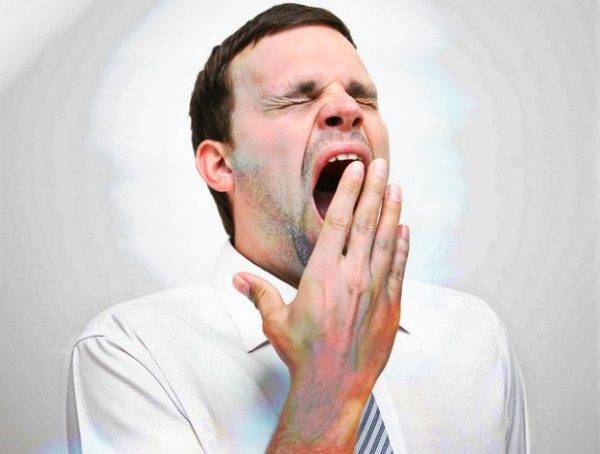 Being boring is basically be uninteresting. For a person to be boring it means they have nothing interesting or intriguing going on in their life. While it is hard for everyone to find you boring, due to how we all act differently when with different people, there are still very few people that lack good social skills that makes them being perceived as boring persons, such people are whom these boring quotes are meant for. These quotes about boring or being boring talks about people being boring without even realizing that they are boring or others actually being bored of being with specific persons every time.
Whether you are the one who is bored or you are the one who is boring, irrespective of what group you belong, there is always a boring quotes for you and your consumption.
While it might seem that being boring is a negative thing, it is actually nothing especially bad because even that thing or person we find super interesting and fun to be with or play with could become uninteresting to us if we spend too much time with it or with them. There's a unique quote that says 'absence makes the heart grow fonder', this does not mean you should entirely stay away from people or things you love because of finding them boring and no more interesting, it is essentially saying that sometimes we would get to appreciate the uniqueness of things or people around us if we miss them. That person you find boring, maybe if you stay a short time away from them you might find out how interesting and fun they actually were that you took for granted.
These and many more are the things to learn from the boring quotes in this article. These quotes would show you that people are actually not as boring as your mind made you think they are.
Quotes For Boring People
In love, there is always one who suffers and another who is bored. — Honoré de Balzac
Adultery, Emma discovered, could be just as boring as marriage. — Gustave Flaubert
The effect of boredom on a large scale in history is underestimated. It is a main cause of revolutions. — Bill Vaughan
I've got a great ambition to die of exhaustion rather than boredom. — Thomas Carlyle
Tomsk is a very dull town. To judge from the drunkards whose acquaintance I have made, and from the intellectual people who have come to the hotel to pay their respects to me, the inhabitants are very dull, too — Anton Chekhov
The secret of boring people lies in telling them everything. – Anton Chekhov
The capacity of human beings to bore one another seems to be vastly greater than that of any other animal. — H.L. Mencken
If everybody likes you, you're pretty dull. — Bette Davis
All right. I'm corny. But I think there's just about a-hundred-and-forty-million people in this country that are just as corny as I am. — Walt Disney
The secret of being a bore is to tell everything. — Voltaire
I have tried lately to read Shakespeare, and found it so intolerably dull that it nauseated me. — Charles Darwin
Utopia was here at last; its novelty had not yet been assailed by the supreme enemy of all Utopias: boredom. — Arthur Clarke
A well-stocked mind is safe from boredom. — Arthur Clarke
We often forgive those who bore us, but we cannot forgive those whom we bore. — La Rochefoucauld
Every hero becomes a bore at last. — Ralph Waldo Emerson
Beauty without expression is boring. – Ralph Waldo Emerson
I like boring things. — Andy Warhol
Against boredom even gods struggle in vain. — Friedrich Nietzsche
A subject for a great poet would be God's boredom after the seventh day of creation. — Friedrich Nietzsche
Plato is boring. — Friedrich Nietzsche
Boredom is a larval anxiety; depression, a dreamy hatred. — Emile M. Cioran
Veal is a very young beef and, like a very young girlfriend, it's cute but boring and expensive. — P.J. O' Rourke
The biggest bore is the person who is bored by everyone and everything. — Frank Tyger
There is something more terrible than a hell of suffering: a hell of boredom. — Victor Hugo
Nothing happens. Nobody comes, nobody goes. It's awful. — Samuel Beckett
Bore, n. A person who talks when you wish him to listen. — Ambrose Bierce
After three days men grow weary, of a wench, a guest, and weather rainy. — Benjamin Franklin
Ennui is the echo in us of time tearing itself apart. — Emile M. Cioran
Everything is complicated; if that were not so, life and poetry and everything else would be a bore. — Wallace Stevens
The problem in public life is learning to overcome terror; the problem in married life is learning to overcome boredom. — Gabriel Garcia Marquez
If you're bored with life, if you don't get up every morning with a burning desire to do things, you don't have enough goals. — Lou Holtz
The two foes of human happiness are pain and boredom. — Arthur Schopenhauer
Wagner has beautiful moments but awful quarters of an hour. — Gioachino Rossini
I am never bored; to be bored is an insult to one's self. — Jules Renard
People of Wealth and the so called upper class suffer the most from boredom. — Arthur Schopenhauer
When I give a lecture, I accept that people look at their watches, but what I do not tolerate is when they look at it and raise it to their ear to find out if it stopped. — Marcel Achard
I would rather die of passion than of boredom. — Vincent Van Gogh
I was bored. That's how it began. She bored me, that's how it ended. — Alexandre Dumas
The cure for boredom is curiosity. There is no cure for curiosity. — Dorothy Parker
I'm bored with it all. — Winston Churchill
We want a new and original world. We reject a world where the certainty of not dying of hunger is exchanged against the risk of perishing of boredom. — Daniel Cohn-Bendit
Don't you hate "To Be Continued"s on TV? I mean the whole reason you watch a TV show is because it ends. If I wanted a long, boring story with no point to it, I've got my life. — Jerry Seinfeld
Some people never go crazy. What truly horrible lives they must live. — Charles Bukowski
There is mercy for everyone, except those who are bored with life. — Cesare Pavese
Boredom is the root of all evil – the despairing refusal to be oneself. — Søren Kierkegaard
Monotony is poverty, whether in speech or in life. — Dale Carnegie
Without music to decorate it, time is just a bunch of boring production deadlines or dates by which bills must be paid. — Frank Zappa
The more boring a child is, the more the parents, when showing off the child, receive adulation for being good parents — because they have a tame child-creature in their house. — Frank Zappa
Boredom. A desert that crosses me. — Maurice Chapelan
The nice thing about being a celebrity is that if you bore people they think it's their fault. — Henry Kissinger
Everything that is not passion has a background of boredom. — Henry de Montherlant
I've seen excitement, and I've seen boredom. And boredom was best. — Terry Pratchett
I don't think pornography is harmful, but it is terribly, terribly boring. — Noel Coward,
Passion goes, Boredom remains. — Coco Chanel
But the great moment was over — here in Orizaba it was like Galilee between the Crucifixion and the Resurrection — all the enthusiasm had been spent. — Graham Greene
You can't want to be happy, because that's too easy and too boring. – Paulo Coelho
An honest lie is better than a boring truth. – Marcel Wanders
There is nothing more boring for an intelligent woman than to spend endless amounts of time with small children. – Doris Lessing
There is something curiously boring about somebody else's happiness. – Aldous Huxley
Every kind of music is good, except the boring kind. – Gioachino Rossini
Life is better than death, I believe, if only because it is less boring, and because it has fresh peaches in it. – Alice Walker
Highly educated bores are by far the worst; they know so much, in such fiendish detail, to be boring about. – Louis Kronenberger
Sometimes the most positive thing you can be in a boring society is absolutely negative. – John Lydon
I can excuse everything but boredom. Boring people don't have to stay that way. – Hedy Lamarr
God help us if we ever take the theater out of the auction business or anything else. It would be an awfully boring world. – A. Alfred Taubman
There's a danger of the Internet just becoming loud, ugly and boring with a thousand voices screaming for attention. – Matt Drudge
What if it's boring or if it's not boring, it might be too revealing, or worse, it might be too revealing and still be boring. – Lily Tomlin
No place is boring, if you've had a good night's sleep and have a pocket full of unexposed film. – Robert Adams
One must work, if not from inclination, at least out of despair. Since it proves, on close examination, that work is less boring than amusing oneself. – Charles Baudelaire
I thought that subtitles are boring because they're there generally to serve us with information to make you understand what people are saying in a different language. – Tony Scott
Hobbies of any kind are boring except to people who have the same hobby. This is also true of religion, although you will not find me saying so in print. – Dave Barry
Any subject can be made interesting, and therefore any subject can be made boring. – Hilaire Belloc
We tend to do period stuff because it helps make it one step removed from boring everyday reality. – Ethan Coen
A finished person is a boring person. – Anna Quindlen
Just standing around looking beautiful is so boring, really boring, so boring. – Michelle Pfeiffe
An author is a fool who, not content with boring those he lives with, insists on boring future generations. – Baron de Montesquieu
There's nothing more boring than unintelligent actors, because all they have to talk about is themselves and acting. There have to be other things. – Tim Robbins
A stair not worn hollow by footsteps is, regarded from its own point of view, only a boring something made of wood. – Franz Kafka
I guess we'd be living in a boring, perfect world if everybody wished everybody else well. – Jennifer Aniston
It gets so boring you know just to do the same thing over and over again. – Jennifer Aniston
Running became boring because it's so predictable. I got to a point where I knew what my competition could do. – Peter Snell
Nothing is so boring as having to keep up a deception. – E. V. Lucas
Too much good taste can be boring. – Diana Vreeland
If something is boring after two minutes, try it for four. If still boring, then eight. Then sixteen. Then thirty-two. Eventually one discovers that it is not boring at all. – John Cage
All God does is watch us and kill us when we get boring. We must never, ever be boring. – Chuck Palahniuk
Life can be boring unless you put some effort into it. – John C. Maxwell
Yes, I guess you could say I am a loner, but I feel more lonely in a crowded room with boring people than I feel on my own. – Henry Rollins
Life is never boring, but some people choose to be bored. – Wayne Dyer
One way to prevent conversation from being boring is to say the wrong thing. – Francis Joseph Sheed
The most boring scenes are the scenes where a character is alone. – Chuck Palahniuk
Nothing is boring if you look at carefully. – Freeman Dyson
Boring is a syndrome of being too simple. – Deyth Banger
Boredom is only for boring people with no imagination. – Tim Tharp
Boredom is a vital problem for the moralist, since at least half of the sins of mankind are caused by the fear of it. – Bertrand Russell
There is no such thing as a boring person when you are lonely or extremely bored. – Mokokoma Mokhonoana
The boring thing with taking a walk with someone is that your thoughts are then dictated by the subject or subjects of your conversation; and that is made worse by the fact that most sane people are terrified of silence whenever they are with or near someone. – Mokokoma Mokhonoana
Never be bored, and you will never be boring. – Eleanor Roosevelt
Perfection is boring. If a face doesn't have mistakes, it's nothing. – Kevyn Aucoin
Being bored is an insult to oneself. – Jules Renard
For most people, life would be boring without meaningful work. – Tim Ferriss
Never fail to know that if you are doing all the talking, you are boring somebody. – Helen Gurley Brown
There is nothing boring in life except ourselves – Nadia Boulanger
Being dull and boring is far more tragic than being tacky. – Thom Filicia
There is no conversation more boring than the one where everybody agrees. – Michel de Montaigne
We are almost always bored by just those whom we must not find boring. – Francois De La Rochefoucau
Spice up your friendships and relationships with these boring quotes that are actually intriguing to learn about. Not everything is actually as boring as we thought they are. Sometimes they are mildly interesting but we misinterpret them as boring. Share the boring quotes about boring people to family and friends