Purple Cartoon Characters
Since their inception, cartoons have not just become an integral part of films and story telling but they have also changed the game of movie making as well as the way the stories are being told. Something that hugely differentiates cartoon characters from human actors are their appearance, they are always unique in their appearance and it is an integral part of their individual stories. Part of what their appearance unique is their color, unlike human beings, cartoon characters are at liberty to take on any skin color as their creators pleases, such is the case with purple cartoon characters that we see on different cartoon movies. These purple cartoon characters are what we would be discussing in this article.
Outside of movies, particularly animated movies, it is quite rare to see a purple animal or plant, the color purple is not something that occurs regularly in living plants and animals but it is a color that is quite popular among cartoon animated characters. Irrespective of what you think about cartoon characters and their colors, I can bet you must have some favorites that are purple characters. If you want to know whether your favorites are on the list, continue with the list of purple animated characters below.
Purple Characters
Count Von Count From Sesame Street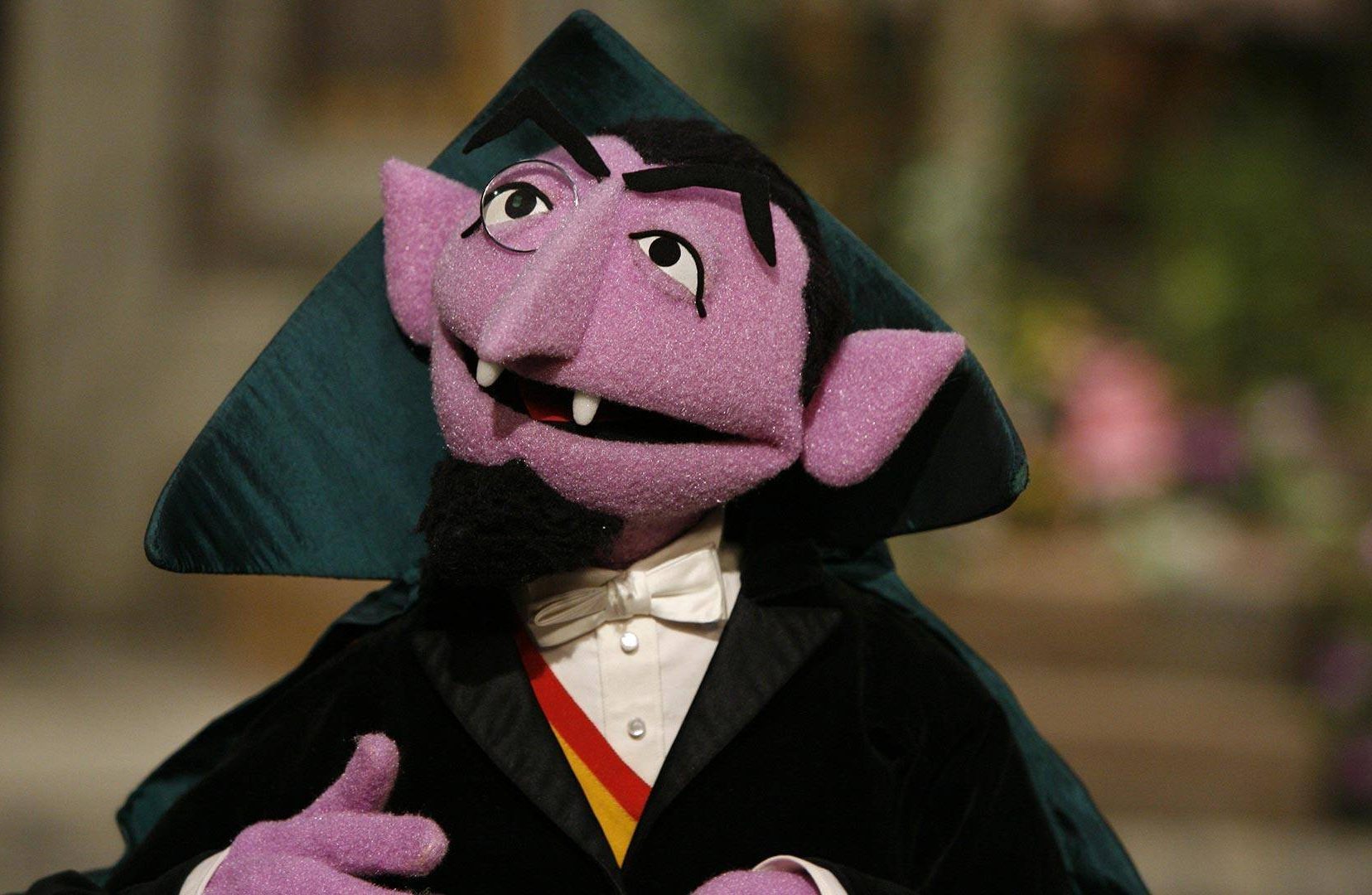 Count Von Count, also known simply as The Count, is one of the first purple characters on our list of purple cartoon characters. Count is a Muppet character from the children's television show Sesame Street. He is a vampire who is obsessed with counting, and is known for his distinctive Transylvanian accent, his bat-like appearance, and his love of counting everything he can see. He is also known for his catchphrase "One, ah ah ah!", which he says every time he counts something. The Count is portrayed as a friendly and enthusiastic character who loves teaching children about numbers and counting. He is also known for his love of counting and collecting bats, which is one of his favourite hobbies. Count Von Count is a beloved cartoon character among audiences of all ages, and is known for his fun, educational and entertaining segments on the show.
Thanos from Marvel Universe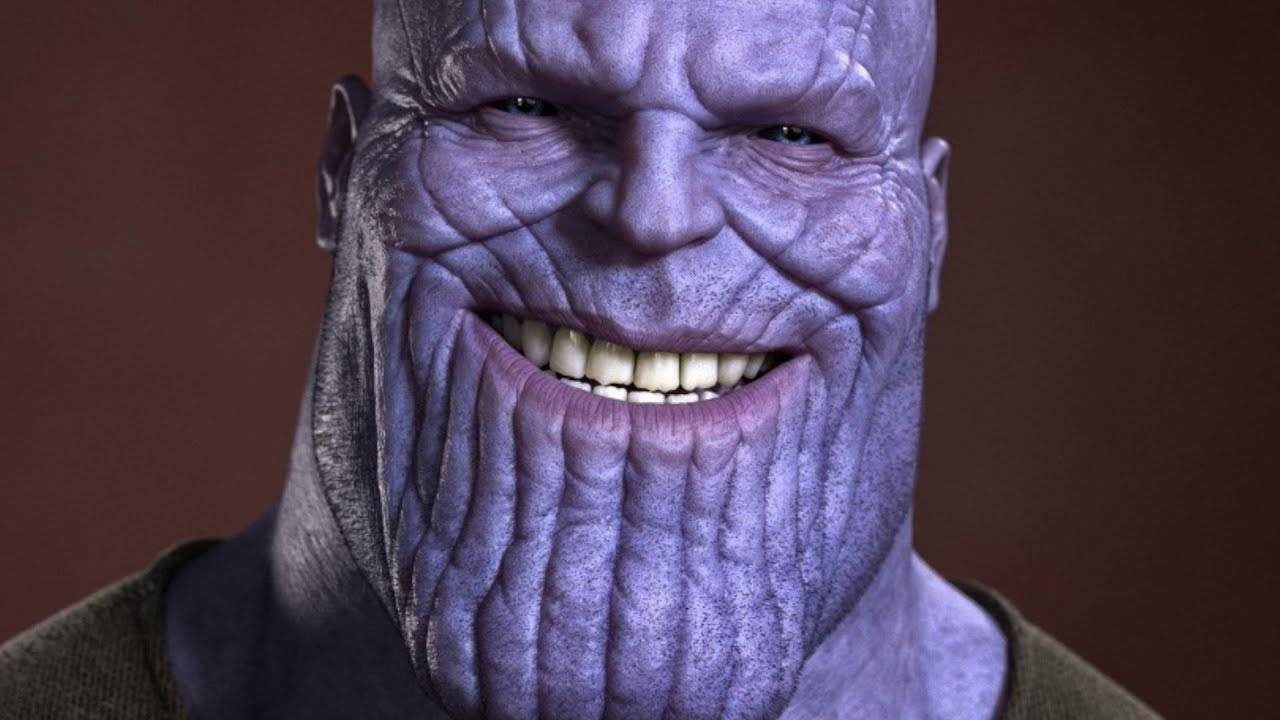 Perhaps the most powerful of all purple characters is the next on the list of purple cartoon characters. Thanos is a powerful and ruthless alien warlord from the planet Titan. He is known for his obsession with eradicating half of all life in the universe in order to restore balance. He is often depicted as a powerful and intimidating figure, with superhuman strength and durability and of course purple colored face. He is also known for his powerful weapons such as the Infinity Gauntlet, which allows him to control the six powerful Infinity Stones. He is a recurring antagonist in the Marvel Comics universe and has faced off against many of Marvel's most popular characters, including the Avengers. Thanos is a complex character, driven by a twisted sense of morality and a desire for ultimate power.
Backpack From Dora The Explorer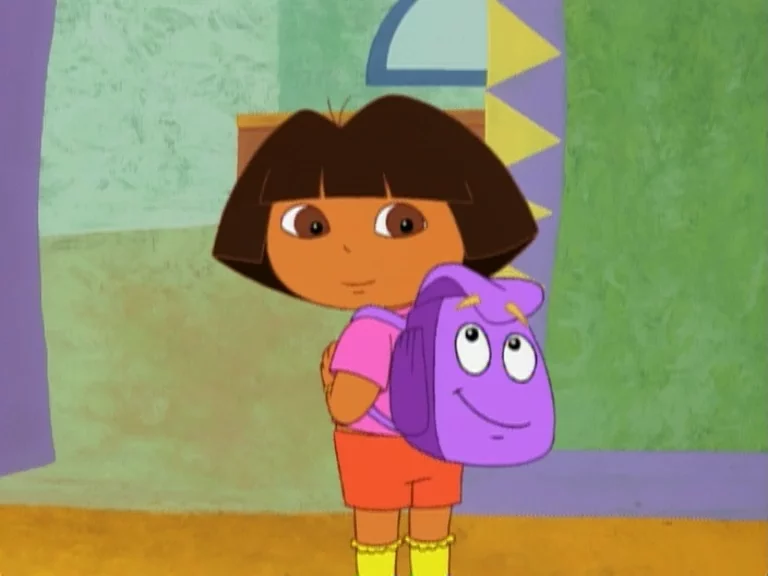 Backpack is a purple anthropomorphic bag that Dora carries around. Backpack is a purple cartoon character from the cartoon series "Dora the Explorer." Backpack is a magical backpack that serves as Dora's companion and helper on her adventures. Backpack has a face, a voice and the ability to talk and sing. It is filled with various tools and items that Dora uses to solve problems and complete tasks on her journey. Backpack often asks Dora questions to help her think and make decisions. It also has a special compartment that can hold different items such as a map and a compass. Backpack is an important part of Dora's journey, it is a helpful and reliable friend that also teaches kids about problem solving and creativity. Since Backpack is not like every other bag as it has human characteristics and is also purple in color, it qualifies to be mentioned in this list as a purple cartoon character.
Barney The Dinosaur From Barney and Friends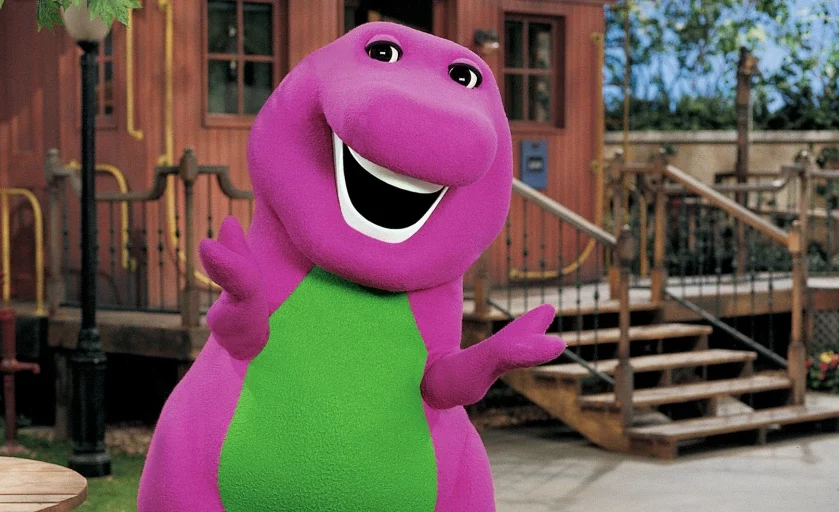 Barney the Dinosaur is a cartoonl character from the children's television series "Barney & Friends." He is a purple and green Tyrannosaurus Rex who comes to life through a child's imagination. Barney is known for his friendly and outgoing personality, as well as his love for music and dancing. He is often seen singing and dancing with the children in the show, and teaching them valuable lessons about friendship, sharing and teamwork. Barney is a beloved character among young children and has become a cultural icon, known for his catchphrase "I love you, you love me." He is also known for his educational and entertaining content that teaches kids valuable life skills. His purple color makes him a purple cartoon character and fit for the list.
Beerus From Dragon Ball Z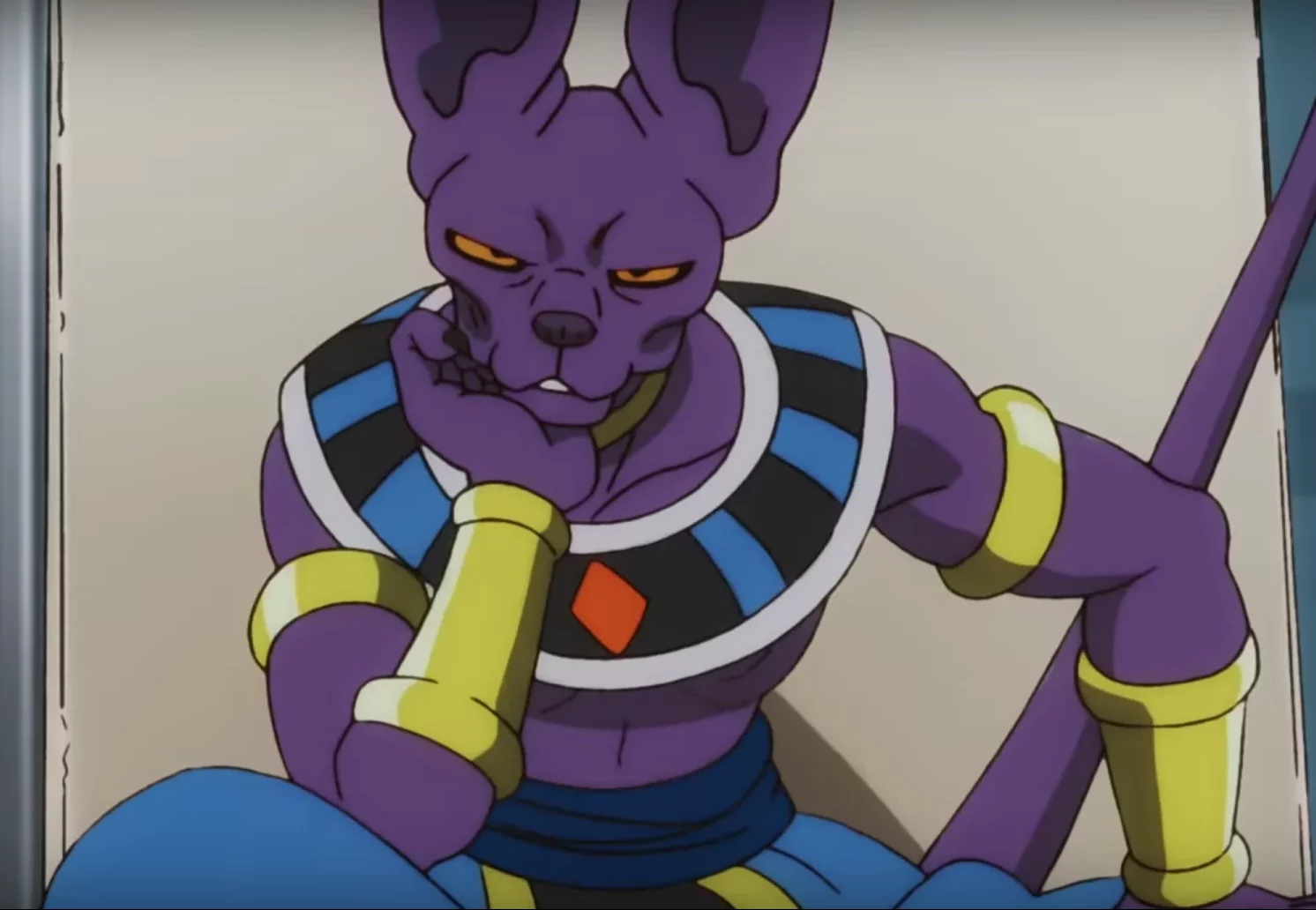 Beerus is a powerful and feared character in the Dragon Ball Z universe. He is the God of Destruction of Universe 7 and one of the strongest beings in the entire Dragon Ball Z series. He is a purple cat-like humanoid with long white hair and a godly power level. He is known for his destructive nature and his love of fighting strong opponents. He is also known for his arrogance and his tendency to destroy entire planets when he gets angry. Despite his fearsome reputation, Beerus is also known for his sense of humor and his love of good food. He plays a significant role in the series and is considered one of the most powerful characters in the Dragon Ball Z universe. Alongside Thanos, Beerus is one of the most powerful purple cartoon characters of all time.
Skeletor From Master Of World
Another very strong purple character on this list is Skeletor from mAster Of World. Skeletor is the main antagonist of the Masters of the Universe franchise. He is a powerful sorcerer and warrior, whose ultimate goal is to conquer the planet Eternia and become the "Master of the Universe." He is depicted as a blue-skinned, skull-faced villain, with a sinister grin and a menacing laugh. He is often accompanied by his henchmen and his loyal pet, Battle Cat. Skeletor is known for his intelligence, his cunning and his ruthless tactics, as well as his powerful magic abilities. He is a formidable opponent for the series' protagonist He-Man and the other Masters of the Universe. Skeletor is a timeless classic villain.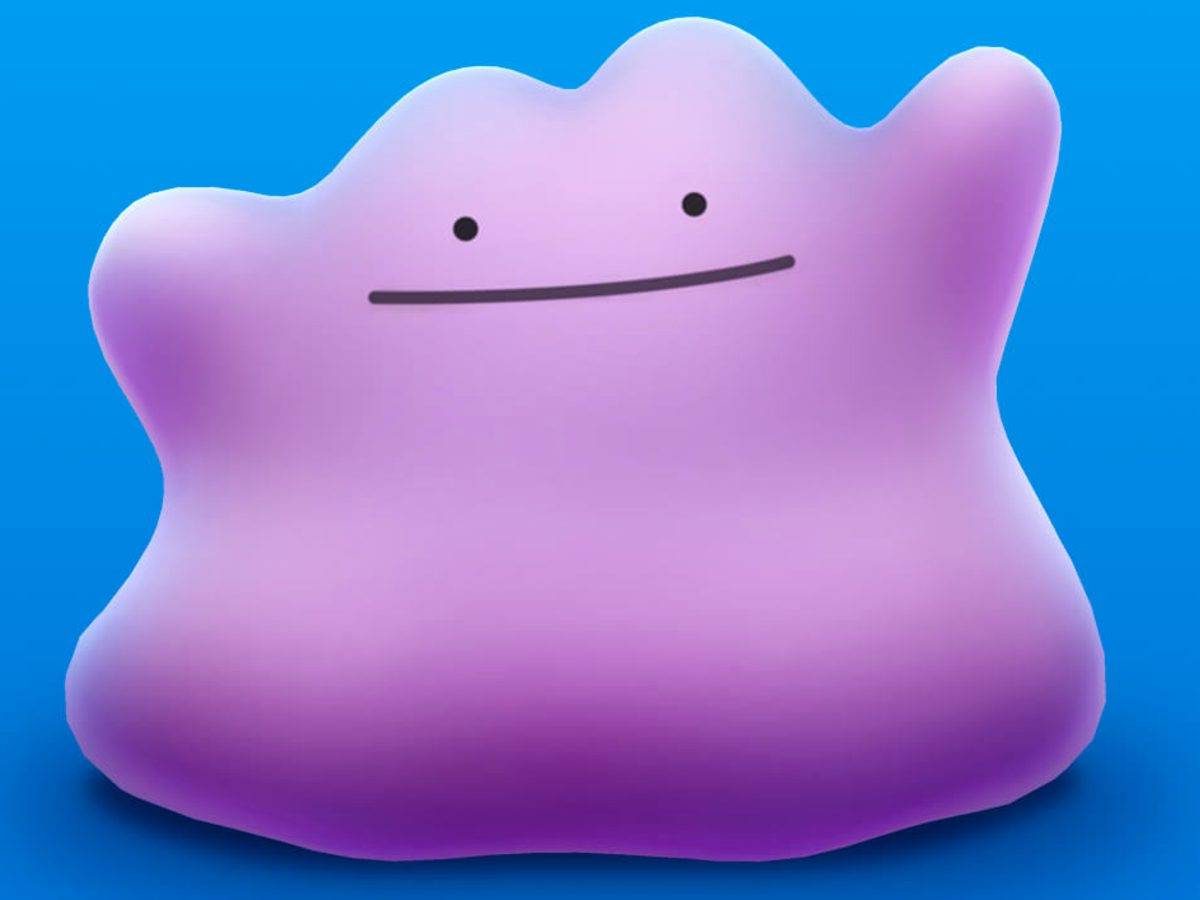 The first purple character from Pokemon on this list, Ditto is a Pokémon that is a small, purple, amorphous creature that can transform into an exact copy of any other Pokémon, including their moves and abilities. Ditto is known for its unique Transform ability, which allows it to mimic the appearance, moves and stats of any Pokémon it sees, making it a versatile Pokémon in battle. Ditto is often used in breeding as it can breed with any Pokémon that can breed and produce eggs of that species. It is also a popular choice among players for its ability to copy powerful and rare Pokémon. Ditto is a simple but interesting Pokémon that is widely used in the Pokémon series and games.
Randall Boggs From Monsters Inc.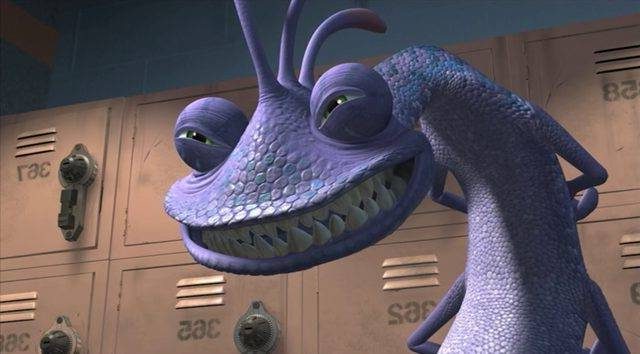 The first and perhaps the only purple cartoon character from one of my favorite cartoons, Monsters Inc. Randall Boggs is a cartoon character from the Monsters, Inc. franchise. He is a purple, eight-legged chameleon-like monster and one of the main antagonists of the series. He is Sulley and Mike's rival and a top Scarer at Monsters, Inc. Randall is known for his sneaky and devious nature, as well as his ability to blend in and become invisible. He is also highly intelligent and has a wide array of gadgets and weapons at his disposal. He is often portrayed as a ruthless and power-hungry individual, who will stop at nothing to achieve his goals. Randall is a memorable and entertaining villain in the Monsters, Inc. series, with his unique design and abilities, as well as his comical and villainous behavior.
Ursula From Little Mermaid
Ursula is a purple cartoon character from Disney's 1989 cartoon The Little Mermaid. She is a powerful sea witch who lives in a cave beneath the sea. Ursula is a large, purple octopus-like creature with a human-like upper body and a massive head of wild purple hair. She is known for her cunning and manipulative nature, as well as her ability to grant wishes to those who seek her out. However, her wishes come with a heavy price, as she takes something of great value from those who make a deal with her. Ursula is the main antagonist of the film, and is determined to defeat Ariel and become the ruler of the sea. Ursula is a memorable and iconic Disney villain, with her unique design and her powerful and evil personality.
Frieza From Dragon Ball Z Universe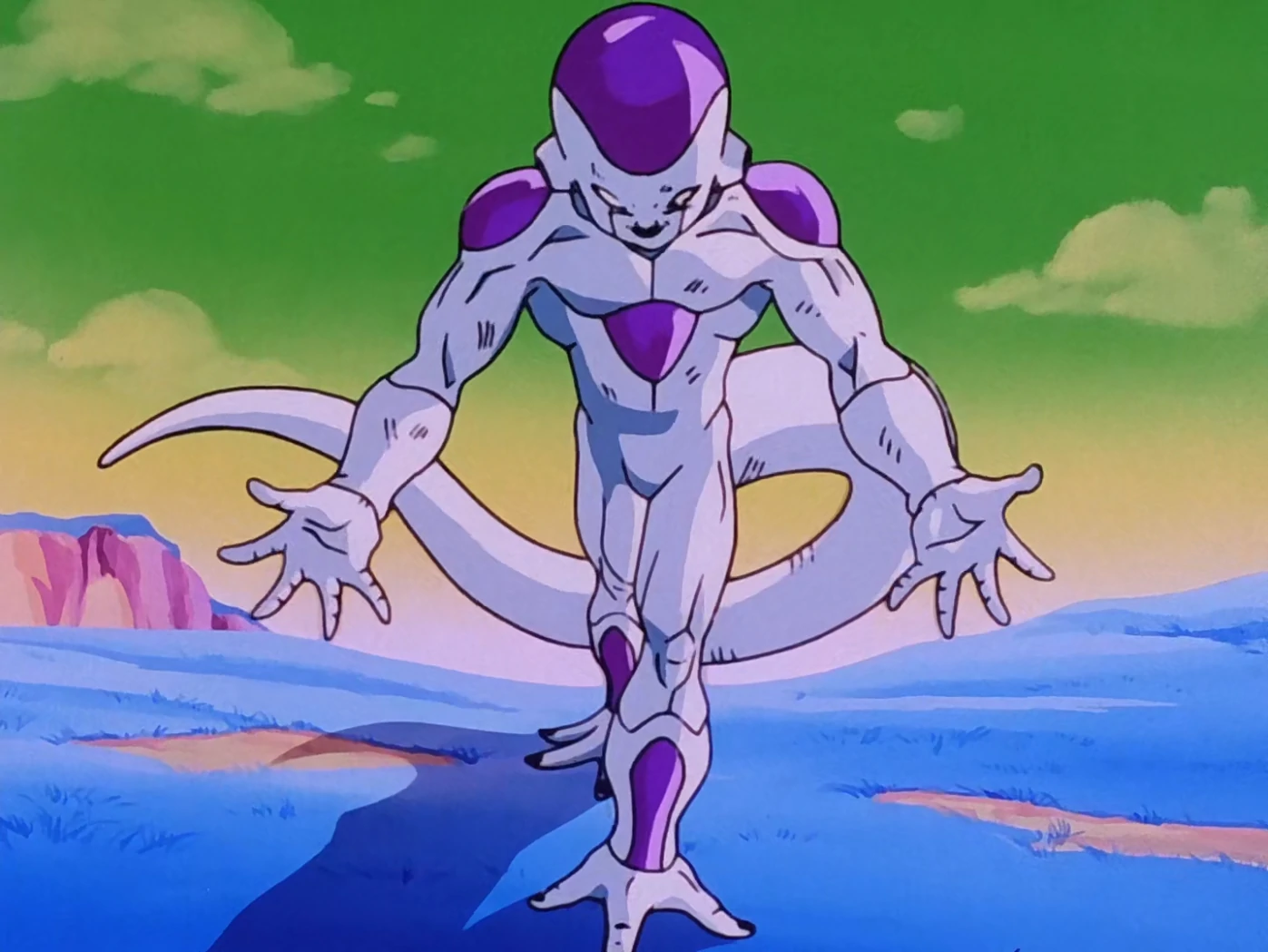 Another purple character from DBZ universe is Frieza. Frieza is a powerful extraterrestrial tyrant in the Dragon Ball Z series, on which he happens to be the main antagonist. He is the ruler of his own planet and seeks to conquer and destroy other planets for his own gain. He is known for his ruthless nature and his ability to transform into increasingly powerful forms. He is also the main antagonist of the series, responsible for the genocide of the Saiyan race. He is considered one of the strongest and most powerful villains in the series and is feared by many. He is also known for his iconic purple and white armor.
The Joker From Batman Animated Series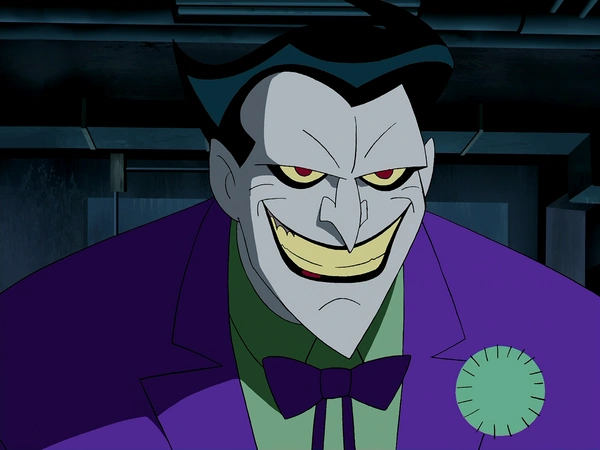 The Joker is a fictional character and the main antagonist in the Batman animated series. He is a master criminal and one of Batman's archenemies. He is known for his sadistic sense of humor, his maniacal laughter, and his unpredictable nature. He is also known for his green hair, white skin, and red lips. He is a genius criminal mastermind who uses his intelligence and resources to commit various crimes and wreak havoc in Gotham City. He is also known for his twisted sense of morality, and his desire to prove that anyone can become just like him if pushed to the brink. He is a purple cartoon character all thanks to his purple colored suit he wears all the time.
We are at the end of the list of purple characters from cartoons. Which of the above listed purple cartoon characters is not purple enough to be on the list? Was your favorite cartoon character featured? Do share the list with your friends who love cartoons.