Golf Trivia Questions.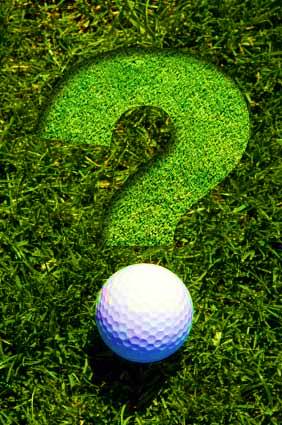 Just like every other sports that we've covered on this website, Golf trivia questions are not exempted from all the features and qualities that make any of our trivia questions worth your time. These trivia questions are for golf players, fan of the sport and enthusiasts who want to learn a thing or two about the amazing game of golf. These golf trivia questions would cover virtually all possible aspects of the game that we can attempt, which includes but not limited to history of the golf, popular golfers, popular golfing events in golfing history, tournaments and lots more.
The best part about our collection of golf trivia questions is that each question come with it's respective answer, just so you can learn something from the trivia while having fun. This has always been our goal on this website; have fun and learn something new.
Without any further ado, let's take a look at some of the most interesting golf trivia questions and their answers that we have today.
The trivia questions are arranged in the following manner; question comes first with answer to the specific golf trivia question following beneath it.
Golf Trivia Questions
What year did the United States open expand to 72 hours from 36?
1898.
Who won the AT&T Pebble Beach Pro-Am in 2018?
Ted Potter Jr.
At what age did Jack Nicklaus win his first national golf title?
17.
Who won golf's 2017 CIMB Classic?
Pat Perez.
Which golfer was nicknamed "Squire of the Greens?
Gene Sarazen.
At which major golf tournament did Tiger Woods first miss the cut as professional?
U.S.Open 2006.
Which golfer captured the Masters in 2011?
Charl Schwartzel.
Which golf term is defined as "a club with a metal head"?
Iron.
What is golfer Jack Nicklaus' nickname?
The Golden Bear 
At 61, which golfer became the oldest winner of a senior major since 1980?
Tom Watson.
Which golf term is defined as the "area of grass surrounding the putting surface"?
Apron.
What Hawaii-born golfer won the 2014 U.S Women's Open, her first career major win?
Mitchell Wie.
Colin Montgomerie played amateur golf in which country?
Scotland.
Who became the first Canadian to lead the Order of Merit since 1989?
Mike Weir.
At The Masters in Augusta, Sam Snead finished how many times in the top 25?
26.
Do you know these skateboarding facts?
In 2014, what 25 year old golfer became the third-youngest player in the Masters era to win three majors?
Rory Mcllroy.
What Finnish golfer won the 2014 Volvo World Match Play Championship?
Mikko Ilonen.
Which golfer won his first career major at the 2011 US Open?
Rory Mcllroy.
Which Northern Irish golfer won the 2011 Open Championships?
Darren Clark.
Where was golfer Vijay Singh born?
Fiji.
Which golfer is nicknamed "Cinderella"?
Shi Hyun Ahn.
Which Korean golfer won the 2011 Players Championship after defeating David Toms in a playoff?
K.J.Choi
Who invented the sand wedge?
Gene Sarazen.
Which American tour rookie was a surprise winner of the 2011 PGA Championships?
Keegan Bradley.
Which event in the 2011 FedEx Cup playoffs was shortened due to Hurricane Irene?
Dustin Johnson.
What was the final score of the 2011 Walker Cup?
14 to 12.
What did the Gutta golf ball replace?
The Featherie.
Who was the first golfer to win over $1 million in a single year?
Arnold Palmer.
What Irish golfer was the winning captain of Europe in 2014 Ryder Cup?
Paul McGinley.
What year was the first golf game televised?
1953.
Who won the World Golf Championships-HSBC Champions in 2017?
Justin Rose.
Which country was chosen to host the 2018 Ryder Cup?
France.
Who won golf's 2017 Sanderson Farms Championship?
Ryan Armour.
Where is the Torrey Pines Golf Club?
San Diego, CA.
Which golfer won the LPGA majors in 2011?
Yani Tseng.
What is the standard size for the golf ball hole?
4.25 inches.
Which PGA golfer was given the Payne Stewart Award in 2018?
Bernhard Langer.
Which golfer is nicknamed "El nino"?
Sergio Garcia.
Stuart Appleby was born in which country?
Australia.
Who won golf's Honda classic in 2018?
Justin Thomas.
Who wrote "Golf for Dummies?
Gary McCord.
Who was the first golfer to successfully defend his Masters title?
Jack Nicklaus.
Who won golf's 2018 Genesis Open?
Bubba Watson.
Who was chosen as the captain for Team USA for the 2012 Ryder cup?
Davis Love III.
Which golf term is defined as a "score of one over the designated par for a hole"?
Bogey.
Who was Jack Nicklaus' teacher?
Jack Grout.
How many attempts did it take Mi Hyun Kim to qualify for the LPGA?
1.
Who won the 2018 World Golf Championships- Mexico Championship?
Phil Mickelson
Which Filipino golfer was the cash leader for the 2011 Asian tour?
Juvic Pagunsun.
The above is our complete list of golf trivia questions and answers, definitely questions about golf are infinite as there aren't a limited number of questions that could possibly be asked, but the above golf trivia were carefully put together to cover as much as possible questions for you. Do share with other golf fans that you know.