Interesting Facts About Uruguay.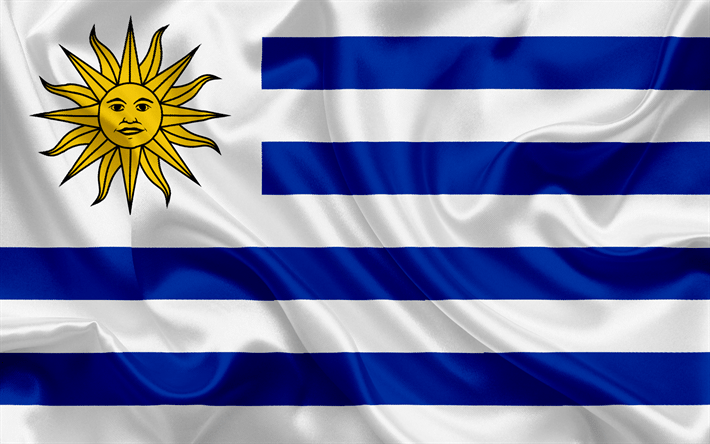 Interesting facts about Uruguay is what we're going to learn today in this article.
Whether you hail from the stunning country of Uruguay or you are simply thinking about a tour or visit there, it is important that you brush up on your knowledge about the country. One of the most interesting facts about Uruguay is its official name; the Oriental Republic of Uruguay. It is a country in the southeastern region of South America. It has a total area of 176,215 square km. Montevideo is its capital and largest city. Uruguay speaks Spanish is its official language. Uruguayan peso (UYU) is its official currency. Its two land bordering countries are Argentina and Brazil. Those few and more listed below are the collection of most interesting facts about Uruguay, these facts would definitely blow your mind.
Fun facts About Uruguay
Uruguay is a warm and sunny country in South America.

It is bordered by Argentina to the west and Brazil to the north and east. It also has a coastline along the Atlantic Ocean to the east, south and west.

The international dialing code for Uruguay is +598

The coordinates for Uruguay are 34.8833° S, 56.1667°

The terrain here consists mostly of picturesque rolling plains and low hills.

The total land area of Uruguay is 68,037 square miles (176,215 square kilometers).

Uruguay's population was 3.449 million in 2018.

The capital is called 

Montevideo

and it covers an area of 203 square miles (526 square kilometers) and has a population of 1.381 million.

The average life span in Uruguay is 77.49 years.

Uruguayans enjoy a warm temperate climate with generally warm and dry weather throughout the year. 

Uruguay's industrial economy is mainly dependent on petroleum products, transportation equipment, electrical machinery and food processing.

It is one of the few countries in South America to have access to clean water for its entire population.

 The first-ever FIFA World Cup was held in Uruguay in 1930. Uruguay defeated Argentina 4–2 and won the FIFA World Cup in the same year.

Uruguay is comparable in size to 

Oklahoma

.

Uruguay has ranked as one of the least corrupt nations at 21 out of 176 by Transparency International. 

Brazil

ranks at the 79th spot while 

Argentina 

at the 95th position. 

 In 2010, Uruguay's president Juan Maria Bordaberry was also sentenced to 30 years for murder and his role in the 1973 military coup.

In 2012, a bill was approved by its Senate to legalize abortions during first-trimester pregnancies. This bill attracted a lot of attention among other countries in Latin America. The only other country in Latin America where abortion is legal is Cuba.

Uruguay became the 20

th

 country in the world to legalize same-sex marriage in 2013. This was even before the U.K. did so.

The country has the lowest poverty and population-growth rates in South America. Interestingly, they also have the highest urbanization and literacy rates in the region.

Uruguayans have free access to education, which is why their literacy rate is highest in South America. Education is compulsory in Uruguay.

The country is the first in the world to provide a free laptop and Wi-Fi connection to its school children.

Uruguay has scenic, beautiful beaches along its coastline, which covers 500 kilometers in total length.

Grassland covers almost three-quarters of Uruguay.

Uruguay is the second-smallest country in South America, after Suriname.

Uruguayans go to bars not just to become intoxicated, but to socialize.
Don't miss fun facts about Panama you'd love.
Uruguay has the longest national anthem in the world in terms of duration of music (105 bars; almost six minutes.)

Uruguay's national flag has nine strips and a sun with a human face in the upper left-hand corner. Their national anthem also contains the line "No one insults the image of the sun!"

More than half of its population lives in its capital city, Montevideo.

Advertising is done by means of large speakers installed on the tops of vans running across the city. Van drivers use microphones to deliver advertisements.

The name Uruguay, when translated, means "river of painted birds."

 In 1913, Uruguay had a divorce law in force that would allow Uruguayan woman to seek divorce at their sole request. Chile on the other hand, legalized divorce in 2004.

Montevideo, the capital of Uruguay, during the colonial period was a hub for slave trade in South America. As a result, at least 10 percent of the population of the country is descended from slaves.

Amazingly, Uruguay has the world's poorest politician. Yes, their president lives in simplicity, donating 90% of his salary to noble causes. He owns a one-bedroom house and a three-legged dog.

The president of Uruguay is Tabaré Vázquez

The colour of Uruguay's flag is blue, white, yellow. Sun of May, the  sun-with-face symbol on their flag represent their national symbol. 

Marijuana trade has been  legal in the country since December 2013. The cost is approximately one dollar per gram.

Uruguay also exports rice, meat, fish, wool, leather products and vehicles.

Uruguayans are very fond of naming their houses, which is why every single house in the country has its own name. 
There are probably more interesting facts about Uruguay that we missed do share those Uruguayan fun facts with us, asides the facts listed up above about Uruguay, there are some other interesting things to learn about Uruguay which would be explained in the frequently asked section of the article. The section features frequently asked questions about Uruguay as well as their answers, these questions would expose you to more about Uruguay. See trending football trivia questions.
FAQ About Uruguay
What are 3 interesting facts about Uruguay?
The following are 3 interesting facts about Uruguay:
Uruguay has the world's longest national anthem.
Uruguay is the first country to supply free laptop computers to school children, it did so in October of 2007.
Uruguay sends more troops to the UN than any other country in the world.
What is a fun fact about Uruguay?
The following are some fun facts about Uruguay:
Uruguay has the world's longest national anthem.
In Uruguay, every house has its own name.
'Libertad o Muerte' is the  country's motto, it translates to 'Liberty or Death' in English.
It has one of the highest adult literacy rate in the world, at a high of 98.1% of adults.
What is Uruguay famous for?
Uruguay is famous for some of the following:
Uruguay produces some of the best professional footballers in the world.
Montevideo is the capital of Uruguay.
Uruguay produces some of the best wines in the world.
It is the least corrupt Latin American country.
it is the origin of corned beef.
What is Uruguay famous food?
The following are some famous Uruguayan foods:
Asado.
Chivito.
Pizza and faina.
Torta fritas.
Empanadass.
Are drugs legal in Uruguay?
Drugs are legal in Uruguay, because possession of drugs aren't criminalized by the Uruguayan laws. Though in recent times medium to large scale dealers are being prosecuted.
What is Uruguay's nickname?
Uruguay's nickname is La Celeste meaning 'The Blue Sky'.
The vast majority of Uruguayans are whites with European origin, this is about 88% of the country's population. 8% are Mestizos which are those of mixed origin of white and ameridian origins. The remaining 4% are blacks and mullatos.
Who is the most famous person in Uruguay?
Uruguay has so many famous persons some of which are:
Luis Suarez(footballer).
Edison Cavani(footballer).
Mario Benedetti.
Do they speak English in Uruguay?
Yes, a very few percentage of Uruguayans speak English.