Sad Quotes About Pain.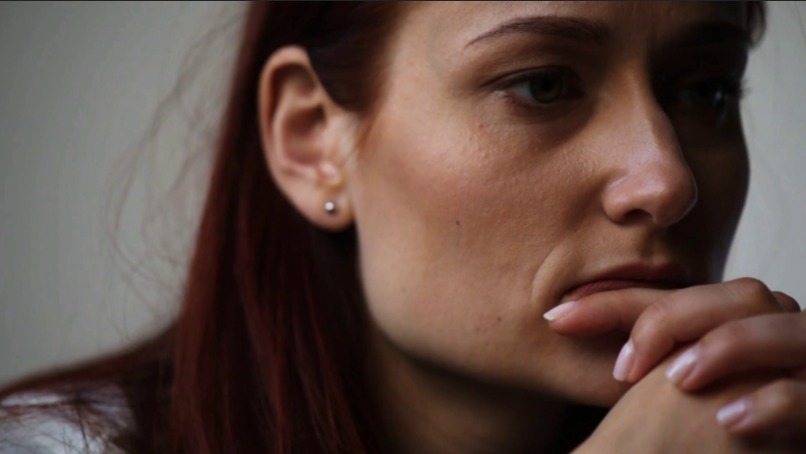 Sadness is part of human life there are times we find our self in a painful situation that makes us feel sad, during such times the best thing to do is to fully express your sadness and pain so as to get the closure you need. Sometimes to let this happen soon, you need to some quotes about sadness and pain. These sad quotes, even though they express sadness, they have a way of letting us come to terms with whatever bad situation we've been through that is causing us sadness. When you accept that things that make you feel bad actually do happen, then all that is left for you to do is to heal from the state of being sad, that is exactly what these sad quotes about pain do.
The following sad quotes of life were compiled from different stories and histories of great people who went through hell and felt the pain only to come out victorious, they read sad quotes like the ones in this article and also came up with their own to help you and I cope with the state of being sad. It is not a pleasant state of mind but with insightful sad quotes like these, you would survive it like the champion you are.
Quotes About Sad Life
Behind every sweet smile, there is a bitter sadness that no one can ever see and feel. – Tupac Shakur
I hate pain, despite my ability to tolerate it beyond all known parameters, which is not necessarily a good thing. – Hunter S.
People who laugh more are able to tolerate pain better, both physical and emotional. – Anonymous
Trust is like an eraser, it gets smaller and smaller after every mistake. – Anonymous
There are far better things ahead than any we leave behind. – Anonymous
We cannot change the cards we are dealt, just how we play the hand. – Anonymous
Time has a way of healing old wounds. – Anonymous
I hate that I'm still hoping. – Anonymous
How do I say I miss you in a way that will make your heart ache as mine does? – Anonymous
Experiencing sadness and anger can make you feel more creative, and by being creative, you can get beyond your pain or negativity. – Yoko Ono
The good life is not one immune to sadness but one in which suffering contributes to our development. – Alain de Botton
I can choose to sit in perpetual sadness, immobilized by the gravity of my loss, or I can choose to rise from the pain and treasure the most precious gift I have – life itself. – Walter Anderson
One must not let oneself be overwhelmed by sadness. – Jackie Kennedy
Affliction comes to us, not to make us sad but sober; not to make us sorry but wise. – H. G. Wells
Crying is cleansing. There's a reason for tears, happiness or sadness. – Dionne Warwick
Red is the ultimate cure for sadness. – Bill Blass
Every man has his secret sorrows which the world knows not; and often times we call a man cold when he is only sad. – Henry Wadsworth
The walls we build around us to keep sadness out also keeps out the joy. – Jim Rhon
Usually when people are sad, they don't do anything. They just cry over their condition. But when they get angry, they bring about a change. – Malcolm X
The human condition is a good one in that no one is unhappy except by his own fault. – Seneca
If you can sit with your pain, listen to your pain, and respect your pain—in time you will move through your pain. – Bryant McGill
Don't ignore the lessons of pain nor walk the same path again, or it may happen again. Strive to preserve your new-found peace. – Terry Mark
The way sadness works is one of the strange riddles of the world. If you are stricken with a great sadness, you may feel as if you have been set aflame, not only because of the enormous pain but also because your sadness may spread over your life, like smoke from an enormous fire. – Lemony Snicket
We must understand that sadness is an ocean, and sometimes we drown, while other days we are forced to swim. – R.M Drake
Check out these hellish quotes that are sad.
We never taste a perfect joy; our happiest successes are mixed with sadness. – Pierre Corneille
In this world, full often, our joys are only the tender shadows which our sorrows cast. – Henry Ward Beecher
The word 'happy' would lose its meaning if it were not balanced by sadness. – Carl Jung
Sad things happen. They do. But we don't need to live sad forever. – Mattie Stepanek
Absence from whom we love is worse than death, and frustrates hope severer than despair. – William Cowper
Failure gave me strength. The pain was my motivation. – Michael Jordan
The pain never really goes away; you just elevate and get used to it by growing stronger. – Ritu Ghatourey
We all create fictions to hide our pain. – The Lazarus
Tears are words the mouth can't say nor can the heart bear. –  Joshua Wisenbaker
Don't be ashamed to weep; 'tis right to grieve. Tears are only water, and flowers, trees, and fruit cannot grow without water. But there must be sunlight also. A wounded heart will heal in time, and when it does, the memory and love of our lost ones is sealed inside to comfort us. –  Brian Jacques
Delicious tears! The heart's own dew. – Letitia Elizabeth Landon
Tears shed for another person are not a sign of weakness. They are a sign of a pure heart. – Jose N. Harris
Sometimes we get sad about things and we don't like to tell other people that we are sad about them. We like to keep it a secret. Or sometimes, we are sad but we really don't know why we are sad, so we say we aren't sad but we really are. –  Mark Haddon
It's pretty sad when you have to choose between the lesser of two evils. – Meg White
Worry never robs tomorrow of its sorrow, it only saps today of its joy. – Leo Buscaglia
A heart breaks once, but love goes on forever. – Priyanshu  Singh
The mind is a powerful thing. It can take you to your past or it can take you to your future. – Priyanshu  Singh
Breathing is hard. When you cry so much, it makes you realize that breathing is hard. – David Levithan
You cannot protect yourself from sadness without protecting yourself from happiness. – Jonathan Safran Foer
You will never find the right person if you never let go of the wrong one. – Elizabeth Hollomon
Use the pain in you passed as a fuel. The fuel that will drive you to a better future. – Paperback
The tragedy of life is not so much what men suffer, but rather what they miss. – Thomas Carlyle
Open your eyes, look within. Are you satisfied with the life you're living? – Bob Marley
The good times of today, are the sad thoughts of tomorrow. – Bob Marley
Life's under no obligation to give us what we expect. – Margaret Mitchell
The saddest thing that befalls a soul is when it loses faith in God and woman.- Alexander Smith
Don't get lost in your pain, know that one day your pain will become your cure. – Rumi
Ever has it been that love knows not its own depth until the hour of separation. – Khalil Gibran
There is some kind of a sweet innocence in being human- in not having to be just happy or just sad- in the nature of being able to be both broken and whole, at the same time. – Joybell C. C.
Sad people dislike the happy, and the happy the sad; the quick thinking the sedate, and the careless the busy and industrious. – Horace
One must not let oneself be overwhelmed by sadness. – Jacqueline Kennedy Onassis
I have the choice of being constantly active and happy or introspectively passive and sad. – Sylvia Plath
Participate joyfully in the sorrows of the world. We cannot cure the world of sorrows, but we can choose to live in joy. – Joseph Campbell
They say it's better to bury your sadness in a graveyard or garden that waits for the spring to wake from its sleep and burst into green. – Conor Oberst
Dying is only one thing to be sad over… Living unhappily is something else. – Morrie Schwartz
Our sweetest songs are those that tell of saddest thought. – Percy Bysshe
I do believe that if you haven't learnt about sadness, you cannot appreciate happiness. – Nana Mouskouri
A teardrop on earth summons the King of heaven. – Charles R. Swindoll
Those who don't know how to weep with their whole heart, don't know how to laugh either. – Golda Meir
How sad it is that we give up on people who are just like us. – Fred Rogers
It doesn't hurt to feel sad from time to time. – Willie Nelson
Beauty makes idiots sad and wise men merry. –  George Jean Nathan
It is sad to grow old but nice to ripen. – Brigitte Bardot
Better by far you should forget and smile that you should remember and be sad. – Christina Rosetti
It is sad not to love, but it is much sadder not to be able to love. – Miguel de Unamuno
Life is too short to be angry or sad for long. – Alphonso Davies
It's sad when someone you know becomes someone you knew. –  Henry Rollins
The old know what they want; the young are sad and bewildered. – Logan Pearsall Smith
He who is not just is severe, he who is not wise is sad. – Voltaire
There is no sadder sight than a young pessimist. –  Mark Twain
A sad soul can kill quicker than a germ. – John Steinbek
For all sad words of tongue and pen, The saddest are these, 'It might have been. – John Greenleaf Whittier
Sad things happen. They do. But we don't need to live sad forever. – Mattie Stepanek
When you feel sad, it's okay. It's not the end of the world. –  Mac Miller
The longer and more carefully we look at a funny story, the sadder it becomes. – Nikolai Gogol
Sadness is but a wall between two gardens. – Kahlil Gibran
Sadness flies away on the wings of time. – Jean de La Fontaine
The above huge list of quotes about sadness for me accurately depicts how I felt about certain situations, the best part about the quotes about pains and sadness is that they always keep reminding me that the sadness is not the end of the world, it is just a part of life and it would end eventually. That is one of the major lessons you should take from this compilation of sad quotes, that anything making you sad won't last it'll be gone soon. Ensure to share this quotes with your friends who are in need of something like this.