Shadow Quotes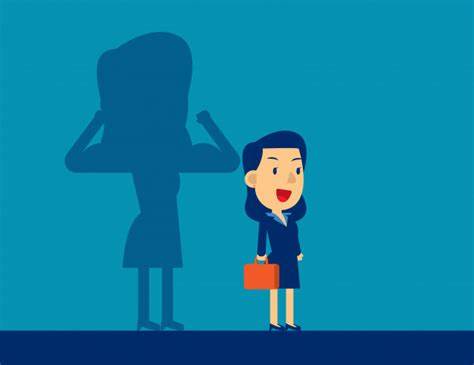 A shadow is the dark area produced by the shape of an object from light rays shining on the object. While that is the well known meaning of a shadow, shadows have always been used to mean many things through out human history. From ancient history to literary works of wisdom to even religious works. Shadows hold a lot of meanings and have been used in reference to proximity, ominous oppressiveness, or sadness and gloom and a lot more. These various meanings of and use cases of shadows in our lives have been compiled in the form of quotes about shadows.
The essence of compiling words of wisdom and enlightenment in the form of quotes and sayings because it is the most fun and intriguing way to learn something new and never get bored about it. The shadow quotes are not meant to remind you of only the dark parts of our lives but to show you the need to focus on the light that shines on our lives, the light are intended to give you reason to look away from the shadows, this is the essence of the quotes about shadows and light quotes.
All the quotes about shadows compiled in this article were written by wise people who are experienced with the dark sides of life and have been able to overcome it and lead a better life despite the shadow that hangs around. Remember just like your demons, you cannot cast out or cast away your shadows but know how to manage and live with it.
Quotes About Shadows
I got a new shadow. I had to get rid of the other one – it wasn't doing what I was doing. — Steven Wright
Man is the dream of a shadow. — Pindar
What men call the shadow of the body is not the shadow of the body, but is the body of the soul. — Oscar Wilde
Worry often gives a small thing a big shadow. — Anonymous
No matter how far you travel, you can never get away from yourself. It's like your shadow. It follows you everywhere. -Komura — Haruki Murakami
The end of the day is near when small men make long shadows. — Confucius
Both light and shadow are the dance of love. — Rumi
Like a shadow, I am and I am not. — Rumi
Shelter in your shadow. — Lailah Gifty Akita
Life is but a shadow: the shadow of a bird on the wing. — Sundial motto
The life of a human being is like a shadow. — Sundial motto
Events cast long shadows before. One such event would be a war. But how are shadows to be seen. When total darkness fills the screen? — Bertolt Brecht
A dream itself is but a shadow. — William Shakespeare
Life is but a walking shadow. — William Shakespeare
Between the idea And the reality Between the motion And the act Falls the Shadow. — T. S. Eliot
Shadow is never besieged, for that is its nature. Whilst darkness devours, and light steals. And so one sees shadow ever retreat to hidden places, only to return in the wake of the war between dark and light. — Steven Erikson
Darkness is absence of light. Shadow is diminution of light. — Leonardo da Vinci
I don't need a friend who changes when I change and who nods when I nod; my shadow does that much better. — Plutarch
Never have a companion that casts you in the shade. — Baltasar Gracian
The brightest flame casts the darkest shadow. — George R.R. Martin
I like my shadow; it reminds me that I exist. — Mehmet Murat ildan
We cast a shadow on something wherever we stand. — E. M. Forster
All the beauty of life is made up of light and shadow. — Leo Tolstoy
Shadow owes its birth to light. — John Gay
Go! I shall walk in the shadows by your side: I will be your spirit, you will be my beauty. — Edmond Rostand
Everything that we see is a shadow cast by that which we do not see. — Martin Luther King
The shadows: some hide, others reveal. — Antonio Porchia
Befriend your shadow and life will be easier. — Robert Jabert
The brighter the light, the deeper the shadow. — Jay Kristoff
India should walk on her own shadow – we must have our own development model. — A. P. J. Abdul Kalam
There is no easy walk to freedom anywhere, and many of us will have to pass through the valley of the shadow of death again and again before we reach the mountaintop of our desires. — Nelson Mandela
Come back. Even as a shadow, even as a dream. — Euripides
Most of the shadows of this life are caused by standing in one's own sunshine. — Ralph Waldo Emerson
But only he who, himself enlightened, is not afraid of shadows. — Immanuel Kant
That's not my shadow, that's my darkness. — S.L. Jennings
Perhaps a man's character was like a tree, and his reputation like its shadow; the shadow is what we think of it; the tree is the real thing. — Abraham Lincoln
See these quotes about losing and winning in life.
Follow thy fair sun, unhappy shadow. — Thomas Campion
To light a candle is to cast a shadow. — Ursula K. Le Guin
The souls of some people shine so bright, that even their shadows bathe us in light. — Shakieb Orgunwall
Capture a shadow, dance with the wind, stand in a rainbow, begin at the end. — Mary Anne Radmacher
"Shadow work is the path of the heart warrior. — Carl Jung
The brighter the light, the darker the shadow. — Carl Jung
The shadow that hidden, repressed, for the most part inferior and guilt – laden personality whose ultimate ramifications reach back into the realm of our annual ancestors." — Carl. G. Jung
Everyone carries a shadow, and the less it is embodied in the individual's conscious life, the blacker and denser it is. — Carl Jung
There is strong shadow where there is much light. — Wolfgang Goethe
A false friend and a shadow attend only while the sun shines. — Benjamin Franklin
Character is like a tree and reputation like a shadow. The shadow is what we think of it; the tree is the real thing. — Abraham Lincoln
If you face the light, shadow will always be behind you. — Sukant Ratnakar
I think the healthy way to live is to make friends with the beast inside oneself, and that means not the beast but the shadow. The dark side of one's nature. Have fun with it and you know, is to accept everything about ourselves. — Anthony Hopkins
You can only come to the morning through the shadows. — J. R. R. Tolkien
Sometimes you grow to love the shadow that follows. — Donna Lynn Hope
The shadow is the greatest teacher for how to come to the light. — Ram Das
Time flies over us, but leaves its shadow behind. — Nathaniel Hawthorne
Every shadow of doubt is cast from a candle of hope. — Samuel M. Griffin
Light and shadow are opposite sides of the same coin. We can illuminate our paths or darken our way. It is a matter of choice. — Maya Angelou
Wherever this is light, look for the shadow. The shadow is me. — Anaïs Nin
The most reliable friend you have is your shadow. — Matshona Dhliwayo
I love to chase my shadow to feel how it rests in the dark. — Munia Khan
Love is like a shadow, one can only catch it by falling into it. — Ambrose
Glory follows virtue as if it were its shadow. — Marcus Tullius Cicero
The flickering candle casts liquid shadows. — Khang Kijarro Nguyen
Somethings can only be seen in the shadows. — Carlos Ruiz Zafon
If you don't have any shadows you're not in the light. — Lady Gaga
We are linked by our shadows, not by our light. — Jun Mochizuki
We are but dust and shadow. — Horace
I thought the most beautiful thing in the world must be shadow, the million moving shapes and cul-de-sacs of shadow. — Sylvia Plath
The light of lights looks always on the motive, not the deed, the shadow of shadows on the deed alone. — William Butler Yeats
Prestige is the shadow of money and power. — C. Wright Mills
The mind is the shadow of the light it seeks. — Jim Dodge
Light is easy to love. Show me your darkness. — R. Queen
A light here required a shadow there. — Virginia Woolf
A human being is only breath and shadow. — Sophocles
Even the purest cast a black shadow. — Kaitlyn Jones
Love is the pursuit of shadows. — Margaret Atwood
I believe in the resistance as I believe there can be no light without shadow; or rather no shadow unless there is also light. — Margaret Atwood
Nothing in the universe can travel at the speed of light, they say, forgetful of the shadow's speed. — Howard Nemerov
Hope is like the sun, which, as we journey toward it, casts the shadow of our burden behind us. — Samuel Smiles
Everything that is, casts a shadow. — Neil Gaiman
Always shoot from the shadow side. — Ted Grant
Be kind to your shadow. — Rebecca Lawless
Light is the shadow of god. — Plato
No matter how hard you fight the darkness, every light casts a shadow, and the closer you get to the light, the darker that shadow becomes. — Plato
A shadow is never created in darkness. It is born of light. We can be blind to it and blinded by it. Our shadow asks us to look at what we don't want to see. If we refuse to face our shadow, it will project itself on someone else so we have no choice but to engage. — Terry Tempest Williams
Wherever there is light there is shadow. And where there is shadow is cast an amplified perspective, a deeper understanding, an extension of compassion. Accept both (light and shadow) to sanctify the ground on which you stand. Reject one or the other and be damned. — Amy Larson
You cannot escape from the shadow into the light and become illuminated. You must dive into the shadow with the light of your consciousness to reach your core. — Teal Swan
Beauty is ever to the lonely mind a shadow fleeting; she is never plain. She is a visitor who leaves behind the gift of grief, the souvenir of pain. — Christopher Morley
How pleasant it is for a father to sit at his child's board. It is like an aged man reclining under the shadow of an oak which he has planted. — Walter Scott
What would your good do if evil didn't exist, and what would the earth look like if all the shadows disappeared? — Mikhail Bulgakov
Every man carries with him through life a mirror, as unique and impossible to get rid of as his shadow. — W.H. Auden
Friendship is the shadow of the evening, which increases with the setting sun of life. — Jean de La Fontaine
These shadow quotes are an enlightening compilation of wise quotes that would teach you how to manage your shadow which is a representative of your ups and downs, how to get around your demons and leading a better life despite their presence. Do share these quotes about shadows with your family and friends to not leave them in the dark.