Comforting Quotes To Calm Your Soul.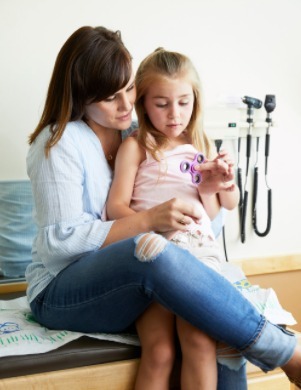 During times of pains, trials and sufferings, the thing one needs are comforting words that would give them help and remind them everything would be fine. Without comforting words the world would be a much more painful place to be in; physical, emotional and psychological pains. But with words of comfort in the form of quotes about comfort, the emotional and psychological pains could be reduced and the soul of the affected individual calmed.
No matter how little these quotes about comfort seem or appear to you, they are actually very effective at lifting people's spirits and making them realize that there's always light at the end of the tunnel and the distance only gets shorter if you keep moving.
These inspirational comfort quotes were gotten from works of great men and women, who went through pains and struggles in their lives but still found a way to be comforted and be hopeful till everything became right. These quotes about comfort are a way of them teaching us how to manage situations using these comfort quotes. Each originator of the quote has their name written alongside their respective quotes.
Comforting Words To Calm Your Soul And Lift Your Spirit
I ask not for a lighter burden, but for broader shoulders. – Jewish proverb
Believe that life is worth living and your belief will help create the fact. – William James
I may not have gone where I intended to go, but I think I have ended up where I needed to be. – Douglas Adams
And you begin again. Sometimes you lose, sometimes you win. But you begin again. Even through your heart is breaking, in time, the sun will shine, and you'll begin again. – Barry Manilow
There is nothing I can say to take away your hurt but you have my shoulder to cry on and my loving hugs. Know that I will be here for you when you need me. – Anonymous
You are on the floor crying, and you have been on the floor crying for days. And that is you being brave. That is you getting through it as best you know how. No one else can decide what your tough looks like. – Clementine von Radics
If there's one thing I've learned, it's this: We all want everything to be okay. We don't even wish so much for marvelous or outstanding. We will happily settle for okay, because most of the time, okay is enough. – David Levithan
I will love the light for it shows me the way, yet I will endure the darkness for it shows me the stars. – Og Mandino
The greatest happiness of life is the conviction that we are loved; loved for ourselves, or rather, loved in spite of ourselves. – Victor Hugo
Hope is important because it can make the present moment less difficult to bear. If we believe that tomorrow will be better, we can bear a hardship today. – Thich Nhat Hanh
Never let your head hang down. Never give up and sit down and grieve. Find another way. And don't pray when it rains if you don't pray when the sun shines. – Leroy Satchel Paige
It is only in our darkest hours that we may discover the true strength of the brilliant light within ourselves that can never, ever, be dimmed. – Doe Zantamata

If you look at what you have in life, you'll always have more. – Oprah Winfrey

Find a place inside where there's joy, and the joy will burn out the pain. – Joseph Campbell
Do not be afraid and do not be discouraged. The Lord God Almighty himself is with you now and forever. – Karen Tripp
Out of suffering have emerged the strongest souls; the most massive characters are seared with scars. – Khalil Gibran
Tomorrow is always fresh, with no mistakes in it yet. – L. M. Montgomery
Clouds come floating into my life, no longer to carry rain or usher storm, but to add color to my sunset sky. – Rabindranath Tagore
There are darknesses in life, and there are lights, and you are one of the lights, the light of all lights. – Bram Stroker
In three words I will add up everything I've learned regarding life. It goes on. – Robert Frost
And now that you don't have to be perfect, you can be good. – John Steinbeck
The human touch is that little snippet of physical affection that brings a bit of comfort, support, and kindness. It doesn't take much from the one who gives it, but can make a huge difference in the one who receives it. – Mya Robarts
Sometimes our light goes out, but is blown again into instant flame by an encounter with another human being. – Albert Schweitzer
It's not exactly like you thought it would be, you think it's a failure. What about the spectrum of colors in between. – Sara Evans
In three words I can sum up everything I've learned about life. It goes on. – Robert Frost
Sometimes it's okay if the only thing you did today was breathe. – Yumi Sakugawa
You are today where your thoughts have brought you; you will be tomorrow where your thoughts take you. – James Allen
One of the most important things you can do on this earth is to let people know they are not alone. – Shannon L. Alder
Accept responsibility for your life. Know that it is you who will get you where you want to go, no one else. – Les Brown
Don't be discouraged. It's often the last key in the bunch that opens the lock. – Anonymous
One way to get comfort is to plead the promise of God in prayer, show him his handwriting; God is tender of his Word. – Thomas Manton
The pain you feel today is the strength you feel tomorrow. For every challenge encountered, there is opportunity for growth. – Anonymous
Learn how to be happy with what you have while you pursue all that you want. – Jim Rohn
Just as despair can come to one only from other human beings, hope, too, can be given to one only by other human beings. – Elie Wiesel
Have great hopes and dare to go all out for them. Have great dreams and dare to live them. Have tremendous expectations and believe in them. – Norman Vincent Peale
We should always pray for help, but we should always listen for inspiration and impression to proceed in ways different from those we may have thought of. – John H. Groberg
Use what you've been through as fuel, believe in yourself and be unstoppable. – Yvonne Pierre
The greatest glory in living lies not in never failing, but in rising every time we fail. – Nelson Mandela
The greater the difficulty, the more glory in surmounting it. Skillful pilots gain their reputation from storms and tempests. – Epicetus
If you don't like something change it; if you can't change it, change the way you think about it. – Mary Engelbreit
The human touch is that little snippet of physical affection that brings a bit of comfort, support, and kindness. It doesn't take much from the one who gives it, but can make a huge difference in the one who receives it. – Mya Robarts
May your life be filled, as mine has been, with love and laughter, and remember, when things are rough, all you need is chocolate. – Geraldine Solon
When I'm in pain, I want everyone I love on the island with me, sitting around the fire, getting drunk on coconut milk, banging out a plan. – Melanie Gideon
Even the smallest tender mercy can bring peace when recognized and appreciated. – Richelle E. Goodrich
To be good, and to do good, is all we have to do. – John Adams
So dry your tears. Fortune has not yet turned her hatred against all your blessings. The storm has not yet broken upon you with too much violence. Your anchors are holding firm and they permit you both comfort in the present, and hope in the future. – Boethius
ain is temporary. It may last a minute, or an hour, or a day, or a year, but eventually it will subside and something else will take its place. – Lance Armstrong
For now, I just want things all safe and familiar. My life may not be perfect, but it is what I have known. – Ann M. Martin
It was such a relief to be able to sob and have someone know all the reasons why. – Rachel Hawkins
Twenty years from now, you will be more disappointed by the things that you didn't do than by the ones you did do, so throw off the bowlines, sail away from safe harbor, catch the trade winds in your sails. Explore, Dream, Discover. – Mark Twain
We're here for a reason. I believe a bit of the reason is to throw little torches out to lead people through the dark. – Whoopi Goldberg
There's a sorrow and pain in everyone's life, but every now and then there's a ray of light that melts the loneliness in your heart and brings comfort like hot soup and a soft bed. – Hubert Selby Jr.
God is our Father and loves us, even when his silence remains incomprehensible. – Pope Benedict XVI
Do not give way to useless alarm; though it is right to be prepared for the worst, there is no occasion to look on it as certain. – Jane Austen
Rainy days should be spent at home with a cup of tea and a good book. – Bill Watterson
There's no way for them to take away my sadness, but they can make sure I am not empty of all the other feelings. – David Levithan
The past is gone, the future is not here, now I am free of both. Right now, I choose joy. – Deepak Chopra
Sometimes, the best way to help someone is just to be near them. – Veronica Roth
You are not a drop in the ocean. You are the entire ocean in one drop. – Rumi
I give up freely what is no longer serving me. I release it to create space for what inspires me. – Anonymous
Though no one can go back and make a brand new start, anyone can start from now and make a brand new ending. – Carl Bard
In the darkest of nights cling to the assurance that God loves you, that he always has advice for you, a path that you can tread and a solution to your problem and you will experience that which you believe. God never disappoints anyone who places his trust in him. – Basilea Schlink
Problems are not stopped signs; they are guidelines. – Robert Schuller
Snuggle in God's arms. When you are hurting, when you feel lonely, left out. Let him cradle you, comfort you, reassure you of His all-sufficient power and love. – Kay Arthur
Never be afraid to trust an unknown future to a known God. – Corrie Ten Boom
If you can't fly then run, if you can't run then walk, if you can't walk then crawl, but whatever you do you have to keep moving forward. – Martin Luther King Jr.
When you get lost in a really strange place, nothing is more comforting than found your friend whom you trust and can show the way. – Toba Beta
Even though I walk through the darkest valley, I will fear no evil, for you are with me; your rod and your staff, they comfort me. – Psalm 23:4
There are no great people in this world, only great challenges which ordinary people rise to meet. – William Frederick Halsey Jr.
Life's challenges are not supposed to paralyze you; they're supposed to help you discover who you are. – Bernice Johnson Reagon
When someone is crying, of course, the noble thing to do is to comfort them. But if someone is trying to hide their tears, it may also be noble to pretend you do not notice them. ― 
there are two types of people in the world: those who prefer to be sad among others, and those who prefer to be sad alone. ― 
Winter is the time for comfort, for good food and warmth, for the touch of a friendly hand and for a talk beside the fire: it is the time for home. ― 
Art is to console those who are broken by life. ― 
This compilation is one of the biggest quotes collection we've ever had to publish, and that is because of the important role comforting words and quotes about comfort play in our life and our daily struggles. You don't want anyone close to you to miss this amazing collection of comforting quotes that would calm their soul in the midst of problems.