Soup Puns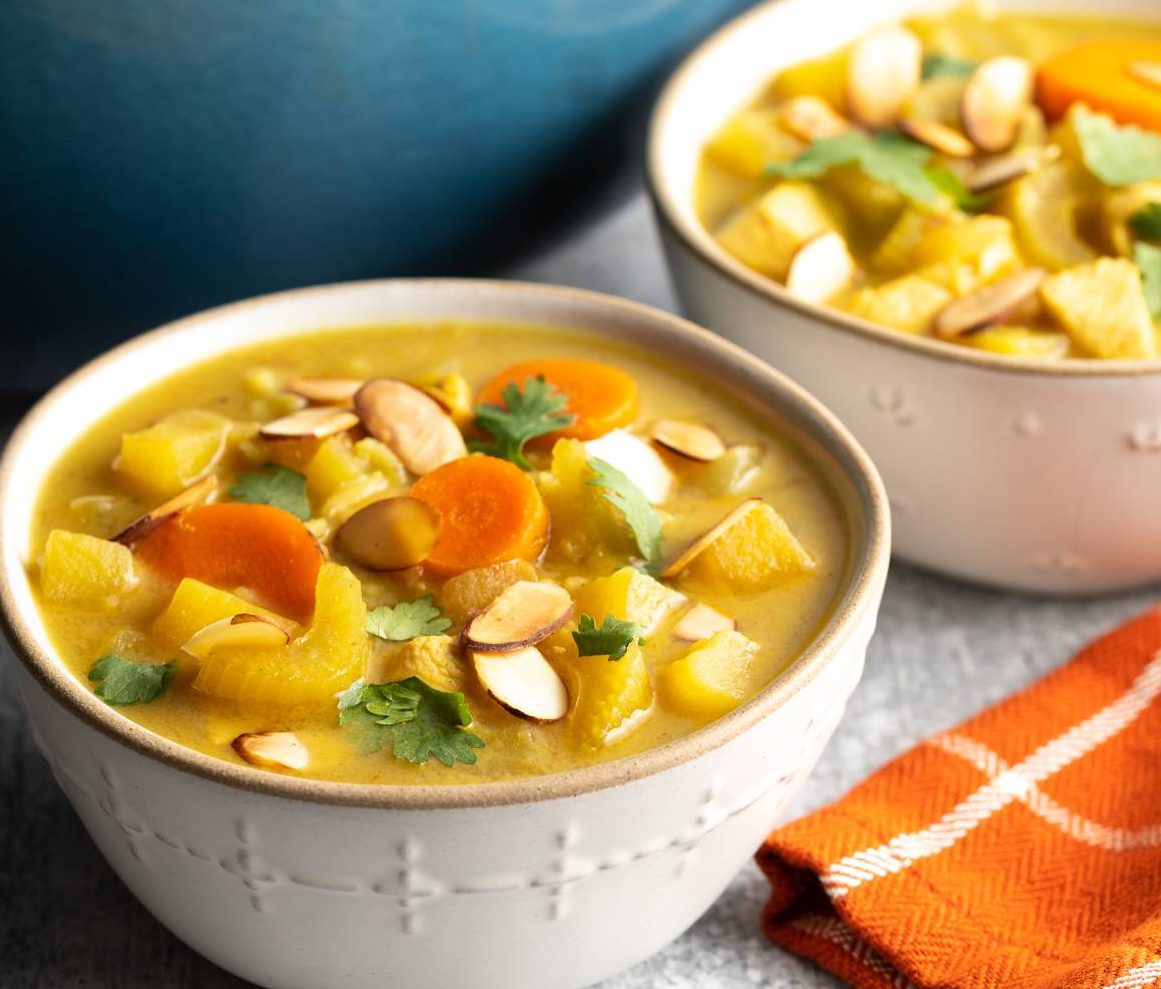 Are you ready to spice up your soup game with a heaping bowl of laughter? Look no further, because we've simmered up a steaming hot batch of soup puns and jokes that will leave you in stitches! From classic chicken noodle to creamy tomato bisque, these puns and jokes about soups are sure to tickle your taste buds and bring a smile to your face. So grab your ladle and get ready for a piping hot serving of hilarity as we dive into the world of soup-themed wordplay.
Get ready to slurp-liciously chuckle your way through this unique and side-splitting journey of soup puns and jokes that will warm your funny bone – and your tummy! Get ready to ladle out the laughter with these belly-warming gems that are sure to delight even the souperest of joke enthusiasts. Join us on this flavor-packed adventure as we dish out the punniest and funniest soup jokes to satisfy your comedic cravings. Let's dive into the bowl of hilarity and stir up some laughs with these pun-derful and broth-tastic soup jokes that are guaranteed to make your day brighter and your soup tastier. So, prepare to ladle out the laughter and let the pun-derful journey begin!
Soup Puns
I caught my sister posting a picture of her soup yesterday. She is an active instagramen.
You make miso happy!
The soup spilled all over. It's because there was leek in it.
He had soup all over his face, but he was not broth-ed at all.
One soup said to the other, "Let's be friends pho-ever!".
The chef taught me how to cook brilliant soups. He soup-ervised me very well.
When I complained about the soup, the chef said: "Udon even know what the soup should taste like!".
The chef taught me how to cook brilliant soups. He soup-ervised me very well.
A ghost's favorite soup is Scream of Brocolli.
I sent back the soup served to me at the restaurant. It was not of soup-reme quality.
When I said, "God, Thank you for this delicious noodle soup", my dad said, "Ramen".
One bowl of soup said to the other, "Hello Broth-er".
This local restaurant serves all kinds of soup. It has a soup-erb menu.
Where can you buy soup in bulk? The stock market.
Being a man is like being a bowl of soup. You only get blown if you're hot.
I mixed too much laxatives into my alphabet soup, and I got verbal diarrhea.
I called the local restaurant and told them, "I want a table for pho".
My friends said that I couldn't cook alphabet soup. And now they are eating their words.
The soup that she cooks is so thick that the kitchen would go around when she stirs it.
What is the most acidic soup? Ph0.
I've decided to invest all my money in soup stocks. I want to be a bouillonaire.
If you are a fan of alphabet soup, you should also try times new ramen.
Movie producers always say that they feature sex scenes because sex plays an indispensable part in our life. So why don't they feature more soup scenes? Soup is also essential to our life, and nobody gets tired of having soup.
What's the difference between roast beef and pea soup? You can roast beef, but you can't pee soup!
The healthy soup recipe was suggested to us by the nutritionist. It soup-erseded the old unhealthy creamy soup we used to have for dinner.
Do you know what firemen often add to their soup? They add firecrackers.
When I was learning how to cook soups, my mum asked me to follow my instinct. She told me to go with the pho and not to soup-ress my creativity.
A waitress asked me: "Soup or salad?". I said just a regular salad would be fine.
How can we tell the difference between a can of beef soup and a can of pork soup? Just read the labels!
You are the one pho me!
What do you call a soup that's served in a haunted restaurant? Soup-ernatural.
My dad believes you should always have soup before your main meal. He is very soup-erstitious.
Did you hear about this new soup that's highly in demand? I wanted to buy it at the soup-ermarket but it was out of stock.
What do you call it when you mix a laxative with alphabet soup? Letter rip.
You are my soup-erstar!
How many beans do you need to make the perfect bean soup? 239 because one more would be too farty.
When I refused to have the soup, my sister said, "People who do not have soup are stew-pid".
The superhero who loves to have soup all the time is called souper-man.
Cooking is my soup-erpower!
What do you call a person who made a painting with soup? Stewart.
Do not eat that alphabet soup, or you will have a massive vowel movement.
Do you know why hipsters burn their tongues? It is because they eat their soup before it gets cool.
What do you call a soup factory run by prostitutes? A brothel.
What do you call Vietnamese soup that is really, really good? Pho-nomenal!
The soup was busy and preoccupied. He was stewing over something his friend said.
When she asked me if I like soup, I replied, saying, "I am crazy pho soups".
The wife told her husband he was a hopeless ramen-tic.
My mom likes to feed everyone the soup she makes. She said it was her broth right.
The man found a hare in his rabbit soup. He said in rage, "I will take the chef to soup-reme court!".
"What do we have for dinner?", "I cannot tell you, it's a soup-rise!", "Is it soup? I soup-pose I will have to wait to find out!".
When I was little my parents always gave me alphabet soup claiming that I liked it but they were just putting words in my mouth.
Why is haunted soup the best? Because it's soup-eerier.
Cannibals prefer cooked men to ramen.
How do you make gold soup? You add 24 carrots.
Do you want to try my soup? I have enough for broth of us!
What do you call the biggest size of soup you can order in restaurants? Souper size.
Those are all the souper interesting puns about soup I was able to put together, do you eat soup? Did you also find these soup puns funny? If so, try eating soup while reading these puns about soup then you would understand what yo'e been missing.