Pineapple Puns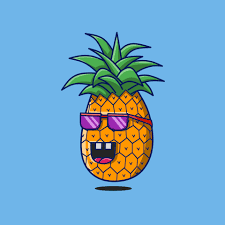 Pineapples are not only a delicious and juicy tropical fruit, but they also provide endless opportunities for punny and witty wordplay. From playfully poking fun at their prickly exterior to cleverly incorporating their sweet and tangy flavor, pineapple puns and jokes are sure to bring a smile to your face.
As you delve into the world of pineapple puns, be prepared for a unique and hilarious journey filled with laughter and amusement. Our collection of pineapple puns and jokes will leave you feeling tickled and entertained as you discover the clever wordplay that revolves around this spiky fruit. From puns that play on the word "pine" to jokes that highlight the tropical nature of pineapples, you'll be pleasantly surprised by the creativity and wit that these puns bring to the table.
Whether you're looking to brighten up a conversation, impress your friends with your witty humor, or simply enjoy a good chuckle, pineapple puns and jokes are the perfect choice. You can sprinkle them into your conversations, use them in your social media posts, or share them with your friends and family for a lighthearted and enjoyable time. Pineapple puns and jokes are versatile, amusing, and guaranteed to add a touch of sweetness to your day.
So, get ready to embark on a pineapple-infused adventure of laughter and wordplay! From pineapple-themed pick-up lines to clever one-liners about this tropical fruit, our article will be your ultimate guide to all things pineapple puns and jokes. So sit back, relax, and let the laughter flow as we dive into the hilarious world of pineapple wordplay. Get ready to "pine" for more as we explore the "sweet" and "tangy" world of pineapple puns and jokes!