Facts About Nicki Minaj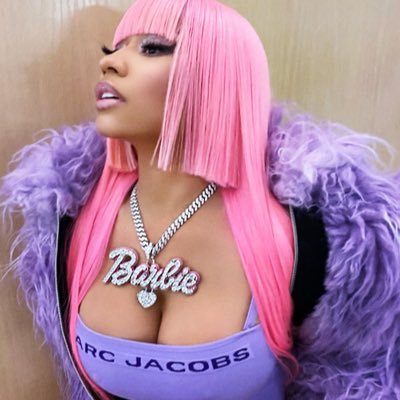 Like her or not, Nicki Minaj has been in the music industry for quite some time, gaining the well-deserved title, 'Queen of Rap'. From her crazy lyrics, bust-ups with stars, to crazy outfits and alter egos, her journey to becoming a best-selling female artist is truly like a roller coaster ride. 
But it hasn't always been roses. The American singer, songwriter, rapper, vocal artist, and a television superstar has had a rather bumpy ride to the top. From her tough upbringing and struggle to fame, here are 28 interesting facts about Nicki Minaj.
Nicki Minaj Facts You Didn't Know
"Nicki Minaj" isn't her Real Name
No. We guarantee you it's not. The rapper's real name is actually Onika Tanya Maraj. To be fair, at the start of her music career, she did use the stage name, "Nicki Maraj", which is pretty close to her real name. But, after meeting Fendi (CEO of Dirty Money Entertainment), she changed it for good to "Nicki Minaj". 
Nicki has Multiple Nationalities
Although she's definitely living the American Dream, Nicki actually hails from a rich mixture of African, Trinidadian, and Indo-Asian ancestry. The rapper was born in Trinidad and Tobago, where she spent the first five years of her life, before being moved to the Bronx, New York City.
Both Her Parents Are Gospel Singers
With the Minaj Family, music and money both run in the blood! Her dad, Robert Maraj, is a financial executive and part-time gospel singer. Her mother, Carol is also a gospel singer who also had a stint in finance, spending some time in payroll and accounting departments. So, she had a strong musical foundation – although she has since taken a different genre path. 
Her Tough Childhood Has Shaped her Personality
To some, the American Idol judge might come off as tough or mean. But when you know the back story of her rough childhood, it gets easier to understand why. Her father not only sold off all their furniture to sate his drug-addiction when she was a youngster – but also even set fire to their home, hoping to murder her mom. This rough background has been the driving force behind her determination to make something of herself, and ensure that other women don't end up in the same situation as her mom.
Do you know these Willem Dafoe Facts?
She has a Controversial Brother
This is perhaps one of the least known and saddest facts. In 2017, Nicki's 38-year-old brother, Jelani Maraj was found guilty of sexual assault on his 11 year-old step-daughter. Since then, she has reportedly visited him with her mother, but has never commented publicly on the issue.
She Was Fired from Her Waitressing Gig
Most people might find this unbelievable, but – before she made it on the hip-hop scene, Nicki actually worked a regular job as a waitress at Red Lobster. She didn't last long on the job, though, before being fired for rudeness to a customer. 
In this particular incident, Nicki admits to having chased the customer out of the restaurant to demand for her pen back – give her the finger! Cringe! Think that's bad? Well, Nicki herself has admitted to being fired from 15 jobs for the same reason. 
Did you know? Long before Nicki Minaj became a rapper, she was already a Broadway star! Nicki was trained at a performing arts school in Manhattan. After her graduation, she focused on acting, and soon landed a role in the off-Broadway play, In Case You Forget, in 2001.
Nicki Wrote Her First Rap Piece Aged 12 
By now, this shouldn't even surprise you. Nicki had always loved performing, and was part of her Church choir until made the switch to acting. This is when she discovered that she was lyrically talented, too!
Nicki was in a Band before Signing to Young Money Entertainment
In 2004, Nicki made her return to music by joining the band, The Hoodstars – whose track, Don't Mess With would become the opening song for WWE Diva Victoria. Interestingly, the band also included her ex-boyfriend, Safaree Samuels.
In 2007, Nicki was signed by Dirty Money Records following which she adopted her stage name. A couple years and a few mixtapes later, she was discovered, and signed, by none other than Lil Wayne himself, onto Young Money Entertainment.
She's Never Denied Butt Implants
Nicki'a hourglass figure – and derriere – have been the subject of global controversy. Many have accused her of going under the knife to sculpt her figure and acquire breast implants, but she's neither admitted or denied having any surgery. 
Her response to people commenting on her behind?  "I don't mind it. You know, people are sitting in the barbershop talking about my butt, it's conversational. That's what people are gonna do. As long as they're talking about Nicki Minaj, I'm good."
She Was One of TIME's 100 Most Influential People in the World
Making it to TIME's Most Influential People in the world list is making it big. And in 2016, Nicki Minaj became the first female rapper to ever feature on this list, courtesy of her strong work ethic, and her devotion to female-empowerment.
She's Had Running Celebrity Battles with Miley Cyrus, Mariah Carey, and More!
Of course, being listed as doesn't make you any more – or less – human. Nicki's been involved in many celebrity beefs, with include Miley Cyrus – which involved a very public call-out, and Mariah Carey – one which almost tore American Idol apart. 
Her Explicit Anaconda Video Was a YouTube Record-breaker
The unapologetically sexy single nearly crashed YouTube on its release, with over 19.6 million clicks on its first day of release, turning it into a major milestone for the queen of rap.
She Rolls with the Hottest Pop Stars
Nicki keeps her friends close, and she's been very vocal about her adoration for pop princess, Ariana Grande. This admiration has led to their collaboration together on a number of tracks, including Side to Side and The Light is Coming. 
She's also pretty cool with Queen B, and even featuring in the backdrop on her and Jay Z's On The Run 2 tour.
The First Female Rapper to Perform at Yankee Stadium
In 2010, Nicki made history in 2010, performing Monster at the Yankee Stadium alongside fellow A-list rappers, Kanye West and Jay-Z. it was an important night  – not just for Nicki, but for the hip-hop genre in general, as it was the first time several hip-hop artists would perform together on a big stage.
She's a Chicken-Wing Lover
And now, away from the entertainment scene… Here's some top-secret Nicki Minaj trivia! Unlike many stars whose tastes in food change with their status, the female rapper has maintained her love for one type of food – spicy, fried chicken-wings. She's even got a necklace dedicated to the delicious food!
Her Fashion Inspiration is Betsey Johnson
Although Nicki Minaj has a very unique style, she claims that she gets a lot of inspiration from American fashion designer, Betsey Johnson. The two became gal pals in 2011 when the Queen Barbz sat front row at her SS12 show. It's safe to say that the admiration is mutual! Betsey told MTV that she thinks the rapper is "amazing". 
Having Jay-Z as a close friend will always be an advantage in the rap game, and Nicki understands this. She's not only become super good mates with the Carters, but now also holds a stake in Jay's music-streaming service, Tidal.
She has a Net Worth of Millions!
Nicki may not have worked in finance like her parents –  but she's definitely made money work for her! As at 2019, she was listed as one of the world's richest rappers in the world, with a whooping net worth of $85 million! 
More inspiring is the fact that her wealth is multifaceted, including she also earnings from other avenues such as being a judge on American Idol and having several endorsement deals with industry giants such as Pepsi and MAC Cosmetics.
Nicki is Married to a Criminal
Nicki's relationships have been as controversial as her other prominent features. In 2018, Nicki walked down the aisle with Kenneth Petty, her childhood crush. Although she did so after just one year of dating, that wasn't really what had fans concerned. Many were more worried about Kenneth's complicated past. He was charged with attempted rape and manslaughter, and he currently faces prosecution for not registering himself as a sex offender in the USA.
In all, despite her struggles growing up, Nicki has most certainly established herself as an icon within the rap industry, and a person of influence outside it. From her record-breaking singles and albums to her business ventures and philanthropy, Nicki Minaj is without doubt one of the most successful female rappers of all time. 
The above facts list was able to feature most facts about Nicki Minaj that you or friends around you probably do not know about, we'll proceed further to answer some of the most frequently asked questions about Nicki Minaj, these questions would reveal some important details about one of the biggest female rappers of all time.
Nicki Minaj FAQs
What is Nicki Minaj's favorite color?
Nicki Minaj's favorite color is Pink. This she said herself when asked during an interview.
What makes Nicki Minaj unique?
Some of the unique things about Nicki Minaj is her ability to perform incredibly well in other genres of music asides hip hop/rap. She is sings very well as much as she raps excellently.
How many kids does Nicki Minaj really have?
Nicki Minaj presently has just one child, a son whose name is Papa Bear according to the rapper.
Does Nicki Minaj have a child?
Yes, Nicki Minaj has a child, a boy who was born on the 30th of September 2020.
How many Grammys Does Nicki Minaj have total?
Nicki Minaj has Zero Grammy awards. She has been nominated for the Grammies for 10 times but she has never won any.
Does Nicki Minaj Have an Oscar?
No, Nicki Minaj does not have an Oscar.
How many songs has Nicki Minaj made?
Nicki Minaj has 121 officially released songs.