Quotes For Becoming Brave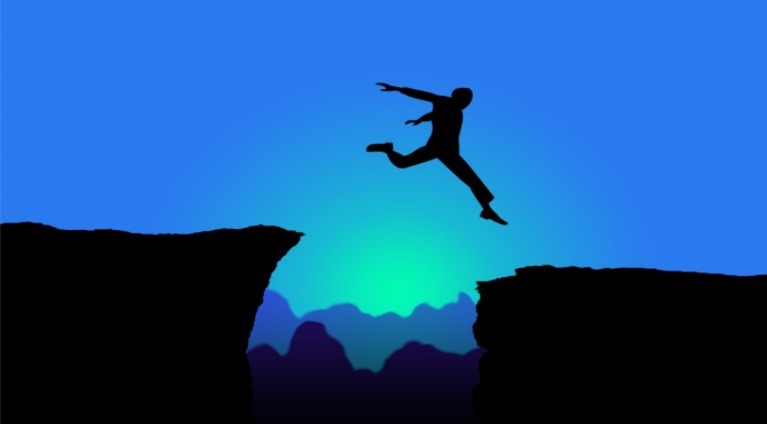 We live in a world where we occasionally run into situations that put us down, at a place where only bravery can save us. We all have that bravery inside of us but sometimes they wait inside of us needing a little bit of a push to be unleashed and help us take charge of situations we won't ordinarily take care of.
In this post we have compiled a huge list of all the best bravery inspiring quotes, that would wake the sleeping giant inside of you and push you to the best of your capabilities. Whenever you feel down and feels like there's nothing you could do, always come back here and get inspired by these well curated quotes for the brave. You are brave and bold enough to take care of your life don't let anyone tell you otherwise.
The following quotes are written alongside their progenitors so you know whom and where they come from to understand how useful they've been to others and could be to you any day any time you need.
Quotes For The Brave
Keep in mind that many people have died for their beliefs; it's actually quite common. The real courage is in living and suffering for what you believe. – Christopher Paolini
The bravest thing I ever did was continuing my life when I wanted to die. – Juliette Lewis
It is not the strength of the body that counts, but the strength of the spirit. – J.R.R. Tolkien
Bravery is the audacity to be unhindered by failures, and to walk with freedom, strength, and hope, in the face of the things unknown. – Morgan Harper Nichols
It's okay to be crazy and scared and brave at the same time. – Kelly Epperson
Until you're ready to look foolish, you'll never have the possibility of being great. – Cher
You can't be brave if you've only had wonderful things happen to you. – Mary Tyler Moore
It is curious that physical courage should be so common in the world and moral courage so rare. – Mark Twain
Bravery is the capacity to perform properly even when scared half to death. – Omar N. Bradley
You have to be the bravest person in the world to go out every day, being yourself when no one likes who you are. – Matthew Dicks
To be brave is to love someone unconditionally, without expecting anything in return. To just give. That takes courage, because we don't want to fall on our faces or leave ourselves open to hurt. – Madonna
The brave man carves out his fortune, and every man is the sum of his own works. – Miguel De Cervantes
Bravery is the choice to show up and listen to another person, be it a loved one or perceived foe, even when it is uncomfortable, painful, or the last thing you want to do. – Alaric Hutchinson
Be brave enough to live the life of your dreams according to your vision and purpose instead of the expectations and opinions of others. – Roy Bennett
Some things must be done however much we wish to avoid them. – Michelle Zink
But often life asks much of you, and you either honor life by answering with all your heart, or you cower your way into your grave. – James Clemens
To believe yourself brave is to be brave; it is the one only essential thing. – Mark Twain
If you can't be brave, be determined. And you'll end up in the same place. – Lisa Scottoline
 Be brave. Without bravery, you will never know the world as richly as it longs to be known. Without bravery, your life will remain small – far smaller than you probably wanted your life to be. – Elizabeth Gilbert
Bravery is measured by how hard you try, not by whether you actually succeed. – Nancy Straight
Owning our story and loving ourselves through that process is the bravest thing we'll ever do. – Brene Brown
Those who can truly be accounted brave are those who best know the meaning of what is sweet in life and what is terrible, and then go out, undeterred, to meet what is to come. – Pericles
When you're brave, you empower others around you to be brave too. – Anonymous
Don't you see? You can't be brave without being afraid. The brave ones are always afraid. But they do what they must, even so. – Teri Hall
A team is where a boy can prove his courage on his own. A gang is where a coward goes to hide. – Mickey Mantle
We believe in ordinary acts of bravery, in the courage that drives one person to stand up for another. – Veronica Roth
Bravery is not the absence of fear but the forging ahead despite being afraid. – Robert Liparulo
When a brave man takes a stand, the spines of others are often stiffened. – Billy Graham
We have to be braver than we think we can be, because God is constantly calling us to be more than we are. – Madeleine L'Engle
The bravest are surely those who have the clearest vision of what is before them, glory and danger alike and yet notwithstanding go out to meet it. – Thucydides
If you are too careful, you are so occupied in being careful that you are sure to stumble over something. – Gertrude Stein
Fearlessness is the first requisite of spirituality. Cowards can never be moral. – Mahatma Gandhi
In case you never get a second chance: don't be afraid. And what if you do get a second chance? You take it. – C. JoyBell C
Before I knew you, I thought brave was not being afraid. You've taught me that bravery is being terrified and doing it anyway. – Laurell K. Hamilton
Physical bravery is an animal instinct, moral bravery is much higher and truer courage. – Wendell Phillips
The higher man is distinguished from the lower by his fearlessness and his readiness to challenge misfortune. – Friedrich Nietzsche
If you fear nothing, then you are not brave. You are merely too foolish to be afraid. – Laurell K. Hamilton
The bravest thing I ever did was continuing my life when I wanted to die. – Juliette Lewis
Taking no chances means wasting your dreams. – Ellen Hopkins
Nobody who says, 'I told you so' has ever been, or will ever be, a hero. – Ursula K. Le Guin
Find what you are afraid of, face it, and then you won't be afraid of it anymore. – Marilyn Manson
I want to be someone strong and brave enough to make hard choices. But I want to be fair and loving enough to make the right ones. – Amy Engel
A brave man acknowledges the strength of others. – Veronica Roth
Bravery is the ability to look fear and hurt in the face and say move aside, you are in the way. – Melissa Tumino
Your most important "want" should be the one you can control. – Shannon L. Alder
Being brave means that knowing when you fail, you won't fail forever. – Lana Del Rey
The real man smiles in trouble, gathers strength from distress, and grows brave by reflection. – Thomas Paine
What do you think about the above bravery inducing and inspiring quotes for when you need that little push of bravery in you? Never miss an opportunity to share these quotes with your family and friends who need it.