Depression Heartbroken Quotes.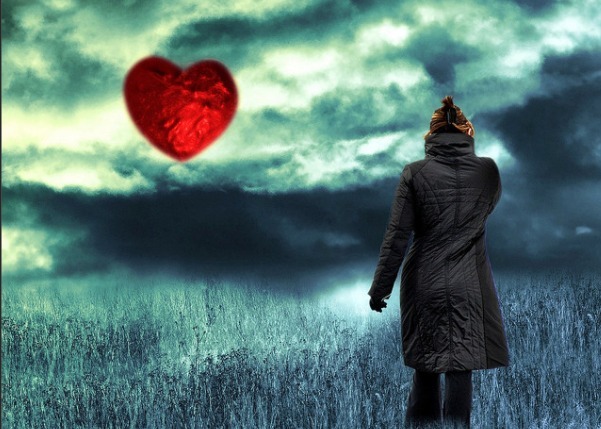 Almost everyone who has been in love or in a relationship has at least in one time been heartbroken and probably felt depressed due to how things happened to them. While it is a normal thing that happens to us, we need to learn how to manage being heartbroken and depressed, that is what we aimed to do with the compilation of quotes about a broken heart.
During such times when you are heartbroken and probably feeling depressed due to betrayal and disappointment from either your partner or someone you're in love with, reading encouraging quotes such as these quotes about heartbreaks would go a long way in mending your heart and making you strong enough to make friends and still continue with life because the best is always ahead waiting for you.
The following quotes about heartbreaks and depression that comes with heartbreaks were written by different people who have experience it and have been there to know what it is and how it feels, they have outlined the most important lessons learnt from heart breaks, in this collection of heart break quotes we have put them all together for your reading and learning pleasure. No matter what you feel at the moment, just know that it'll get better for you.
Heartbroken Depression Quotes
I am hopelessly in love with a memory. An echo from another time, another place. — Michael Faudet
The worst feeling in the world is when you can't love anyone else because your heart still belongs to the one who broke it. — Anonymous
A broken heart is the worst. It's like having broken ribs. Nobody can see it, but it hurts every time you breathe. — Anonymous
You weren't just a star to me. You were my whole damn sky. — Anonymous
Each night I put my head to my pillow I try to tell myself I'm strong because I've gone one more day without you. — Anonymous
I gave you my heart, I just didn't expect to get it back in pieces. — Anonymous
The scariest thing is that we didn't even have to be together for you to break my heart. — Anonymous
Love that remains longest in your heart is the one that is not returned. — Anonymous
I wish I could hurt you the way you hurt me. But I know that if I had the chance, I wouldn't do it. — Anonymous
You don't die from a broken heart. You only wish you did. — Anonymous
A heartbreak is a blessing from God. It's just his way of letting you realize he saved you from the wrong one. — Anonymous
When someone you love becomes a memory, the memory becomes a treasure. — Anonymous
Sometimes you have to unfollow people in real life. — Anonymous
If you start to miss me, remember: I didn't walk away, you let me go. — Anonymous
Wanting her is hard to forget, loving her is hard to regret, losing her is hard to accept, but letting go is the most painful. — Anonymous
I will never regret loving you, only believing you loved me too. — Anonymous
Crying is a way your eyes speak when your mouth can't explain how broken your heart is. — Anonymous
The worst feeling in the world is when you can't love anyone else because your heart still belongs to the one who broke it. — Anonymous
Love is only made more valuable by the risk of heartbreak. ― Alessandra Torre
Thinking of you is a poison I drink often. — Atticus
I will never love another. Not like I loved you. I just don't have the love for it again. — Atticus
The heart is heaviest when it's empty and lightest when it's full — Helen Scott Taylor
You wanted to see the world. And yet, all I want is to see you." —  Sade Andria Zabala
I understand it, but I don't like it. I wish we could all be together like before: best friends, not heartbroken strangers." — Amy Plum
One day you're going to remember me and how much I loved you… then you're going to hate yourself for letting me go.  — Aubrey Drake Graham
I think about you. But I don't say it anymore. — Marguerite Duras
Lonely's a different kind of pain, it doesn't hurt as bad as heartbreak. I preferred it and embraced it 'cause I reckoned it was one or the other. — Kristen Ashley
Only time can heal your broken heart. Just as only time can heal his broken arms and legs. — Miss Piggy
It is the heart that has been pierced that feels the most. — Jocelyn Murray
Friendship is like a glass ornament, once it is broken, it can rarely be put back together in exactly the same way. — Charles Kingsley
Pleasure of love lasts but a moment. Pain of love lasts a lifetime. — Bette Davis
Don't feel sad over someone who gave up on you, feel sorry for them because they gave up on someone who would have never given up on them. — Frank Ocean
You will never know true happiness until you have truly loved, and you will never understand what pain really is until you have lost it. — Anonymous
The worst pain in the world goes beyond the physical. Even further beyond any other emotional pain one can feel. It is the betrayal of a friend. — Heather Brewer
I will never regret you or say I wish I'd never met you. Because once upon a time you were exactly what I needed. — Bob Marley
Heartbreak could be lived with if it weren't accompanied by regret. — Laura Kasischke
Everything is gone except traces of you inside me — and the years like the wind are sweeping those away. — John Geddes
Come back! Even as a shadow, even as a dream. — Euripides
And perhaps there is a limit to the grieving that the human heart can do. As when one adds salt to a tumbler of water, there comes a point where simply no more will be absorbed. — Sarah Waters
When one person is missing the whole world seems empty. — Pat Schweibert
The whole world can become the enemy when you lose what you love. — Kristina McMorris
Somebody asked me if I knew you. A million memories flash through my mind, but I just smiled and said I used to. — Anonymous
In the end, we will remember not the words of our enemies, but the silence of our friends. — Martin Luther King, Jr.
The friendship that can cease has never been real. — Saint Jerome
The most painful goodbyes are the ones that are left unsaid and never explained. — Jonathan Harnisch
To make real friends you have to put yourself out there. Sometimes people will let you down, but you can't let that stop you. If you get hurt, you just pick yourself up, dust off your feelings, and try again. — Kristin Hannah
She took a step and didn't want to take any more, but she did. — Markus Zusak
The only thing a boyfriend was good for was a shattered heart. — Becca Fitzpatrick
To fall in love is awfully simple, but to fall out of love is simply awful. — Bess Myerson
The saddest thing is to be a minute to someone when you've made them your eternity. — Sanober Kahn
She's gone. She gave me a pen. I gave her my heart, and she gave me a pen. — Lloyd Dobler
What a painful thing to taste forever in the eyes of someone who doesn't see the same. — Perry Poetry
When your heart is broken, you plant seeds in the cracks and you pray for rain. — Andrea Gibson
Loving you was like going to war; I never came back the same. — Warsan Shire
You didn't break my heart; you freed it. — Steve Maraboli
I didn't lose you. You lost me. You'll search for me inside of everyone you're with and I won't be found. — r.H. Sin
Perhaps someday I'll crawl back home, beaten, defeated. But not as long as I can make stories out of my heartbreak, beauty out of sorrow. — Sylvia Plath
The emotion that can break your heart is sometimes the very one that heals it. — Nicholas Sparks
Nothing helps a broken heart like having someone wonderful give you theirs. — Rita Stradling
Being heartbroken doesn't mean you stop feeling. Just the opposite — it means you feel it all more. — Julie Johnson
My feet will want to walk to where you are sleeping but I shall go on living. — Pablo Neruda
Those we love never truly leave us. There are things that death cannot touch. — Jack Thorne
Unable are the loved to die. For love is immortality. — Emily Dickinson
The sorrow we feel when we lose a loved one is the price we pay to have had them in our lives. — Rob Liano
The shattering of a heart when being broken is the loudest quiet ever. — Carroll Bryant
There is something bleak and barren about a world that is missing the person who knows you best. — Jodi Piccoult
So it's true, when all is said and done, grief is the price we pay for love. ― E.A. Bucchianeri
Losing him was like having a hole shot straight through me, a painful, constant reminder, an absence I could never fill. — Jojo Moyes
You're going to wake up one day and realize what you've done, and you're going to regret the time you wasted apart from him for the rest of your life. — Jamie McGuire
Every time your heart is broken, a doorway cracks open to a world full of new beginnings, new opportunities. — Patti Roberts
Some of us think holding on makes us strong, but sometimes it is letting go. — Hermann Hesse
One day you'll finally see, your biggest mistake was not loving me. — Nishan Panwar
My heart no longer felt as if it belonged to me. It now felt as it had been stolen, torn from my chest by someone who wanted no part of it. — Meredith Taylor
Some people are going to leave, but that's not the end of your story. That's the end of their part in your story. — Faraaz Kazi
No matter how hard your heart is broken, the world doesn't stop for your grief. —Faraaz Kazi
Pain makes you stronger. Tears make you braver. Heartbreak makes you wiser. — Marc & Angel
Never allow someone to be your priority while allowing yourself to be their option. ― Mark Twain
A broken heart is just the growing pains necessary so that you can love more completely when the real thing comes along. — J.S.B. Morse
He loved me. He loved me, but he doesn't love me anymore, and it's not the end of the world. — Jennifer Weiner
You can't buy love, but you can pay heavily for it." — Henny Youngman
I think you are wrong to want a heart. It makes most people unhappy. If you only knew it, you are in luck not to have a heart. ― L. Frank Baum
You can't have heartbreak without love. If your heart was really broken, then at least you know you really loved him. — Leila Sales
It is strange how often a heart must be broken before the years can make it wise. ― Sara Teasdale
A girl doesn't need anyone who doesn't need her. — Marilyn Monroe
The saddest thing about love is that not only the love cannot last forever, but even the heartbreak is soon forgotten. — William Faulkner
You flew off with the wings of my heart and left me flightless." — Stelle Atwater
I don't know why they call it heartbreak. It feels like every other part of my body is broken too. — Terri Guillemets
You left with my soul in your fists and my heart in your teeth, and I don't want either of them back. — Colleen Hoover
Where you used to be, there is a hole in the world, which I find myself constantly walking around in the daytime, and falling in at night. I miss you like hell. — Edna St. Vincent Millay
One day, I learned that a single look can change everything. And since then, I have seen it countless times. I have grappled to understand it and failed. For instance, all it took was a look from another man for my wife to fall out of love with me. It baffles me that a simple alignment of eyes can cause so much devastation. — Ali Shaw
I won't ever leave you, even though you're always leaving me. ― Audrey Niffenegger
I know my heart will never be the same, but I'm telling myself I'll be okay. — Sara Evans
The heart will break, but broken live on. — Lord Byron
So here's the thing with broken hearts. No matter how you try, the pieces never fit the way they did before. — Arianapoetess
It's hard asking someone with a broken heart to fall in love again. – Eric Kripke
And it only hurts when I'm breathing. My heart only breaks when it's beating. My dreams only die when I'm dreaming.

 

So, I hold my breath — to forget.

— 

Shania Twain
This time I wouldn't forget him, because I couldn't ever forgive him – for breaking my heart twice. — James Patterson
Once you had put the pieces back together, even though you may look intact, you were never quite the same as you'd been before the fall. ― Jodi Picoult
The human heart has a way of making itself large again even after it's been broken into a million pieces. — Robert James Waller
 "I love you, but I hate you. I miss you, but I'm better off without you. I want you out of my life, but I never want to let you go. — Minhal Mehdi
If love is like driving a car, then I must be the worst driver in the world. I missed all the signs and ended up lost. — Brian MacLearn
Out of the millions and millions of people that inhabit this planet, he is one of the tiny few I can never have. — Tabitha Suzuma
Two words. Three vowels. Four consonants. Seven letters. It can either cut you open to the core and leave you in ungodly pain or it can free your soul and lift a tremendous weight off your shoulders. The phrase is: It's over. — Maggi Richard
Hearts can break. Yes, hearts can break. Sometimes I think it would be better if we died when they did, but we don't. — Stephen King
My heart's cracking apart all over again because of the way I've missed him. — Jolene Perry
I wanted love to conquer all. But love can't conquer anything. — David Levithan
Sometimes you have to deprive someone of the pleasure of being with you so that they can realize how much they need you in their lives. — Osayi Osar-Emokpae
The human heart is the only thing whose worth increases the more it is broken. — Shakieb Orgunwall
I gave you the best of me. — Nicholas Sparks
Hearts are breakable. And I think even when you heal, you're never what you were before — Cassandra Clare
What do you think of the huge collection of heart break quotes put together from experienced people and experts who have themselves been through heart breaks and have also managed others going through heart break? Do share this with your friends and family who are in need of heart break quotes.