The Worst Prisons In The World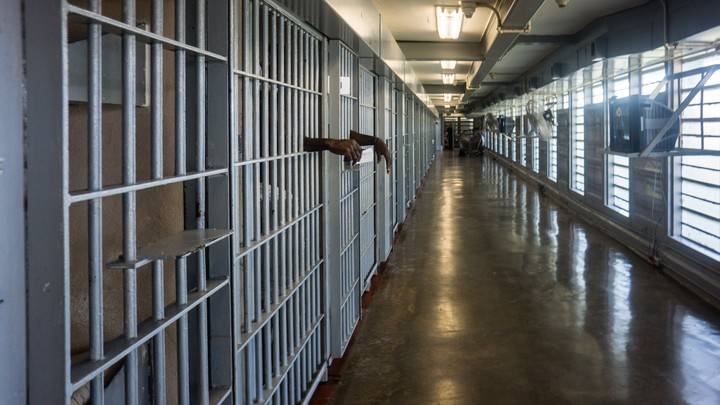 A complete list of all the worst prisons in the world has been created for those who are curious about the prisons the most dangerous criminals are kept whether they're actually the most dangerous prisons fit for them or not. Irrespective of your opinion on the subject, we have it all compiled in one place collecting the names, locations and sizes of some of the worst prisons in the world that you could ever think of.
Prison are institution for the confinement of persons who have been held in custody by a judicial authority or who have been deprived of their liberty following conviction for a crime. A person found guilty of a felony or a misdemeanor may be required to serve a prison sentence, and if they're not lucky it could be in one of these worst jailss on Earth. Some prisons are just a no go area, some prisoners do not live to finish their sentence due to the brutality and worst nature of these prisons.
Without any further ado, let's take a look at these worst prisons below.
List Of The Worst Prisons In The World
#1. Diyarbakır Prison, Turkey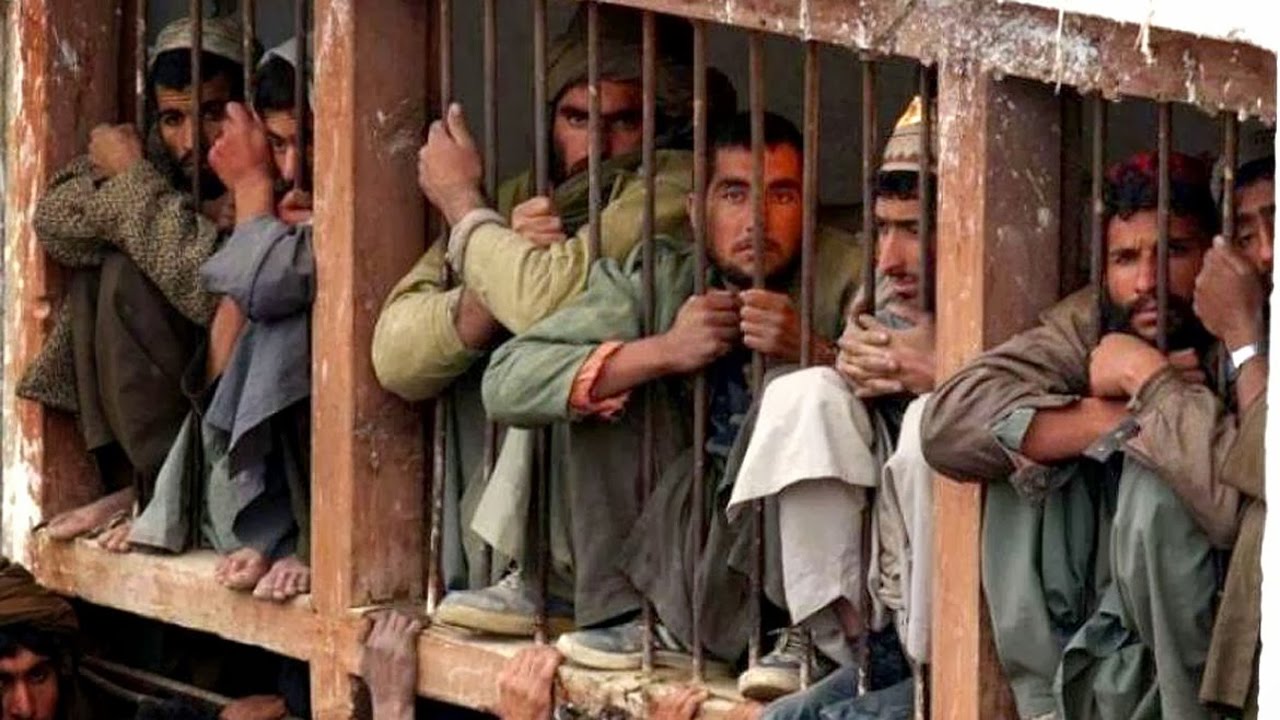 The Diyarbakir Prison in southeastern Turkey was built in 1980 and Since then it has imprisoned many of that nation's most violent criminals.
This prison is known for dishing out not just physical torture to it's inmates but mental as well.
#2.  La Sabaneta, Venezuela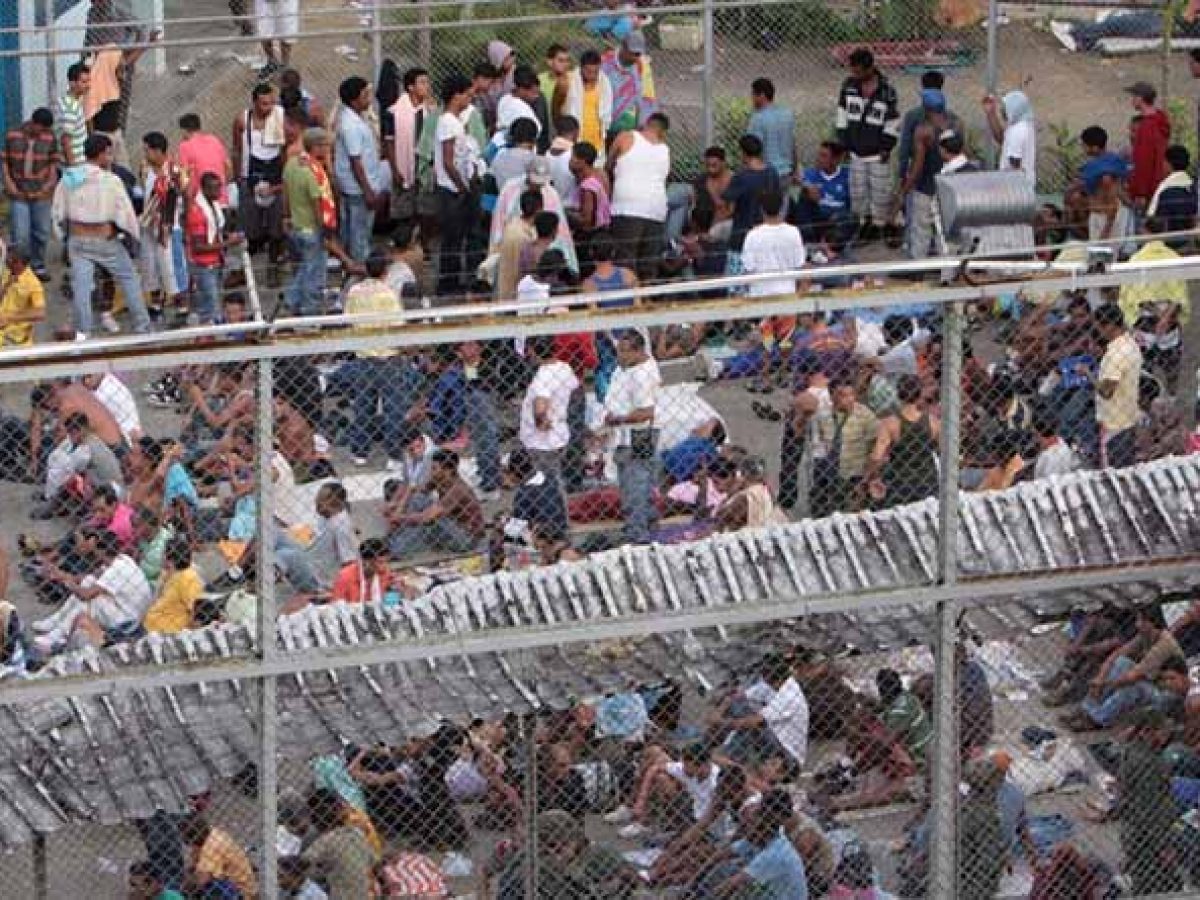 La Sabeneta is said to be one of the most brutal correctional facilities in South America. Many diseases run rampant inside and there is little to no care given to ill inmates.
#3. ADX Florence Supermax Prison, USA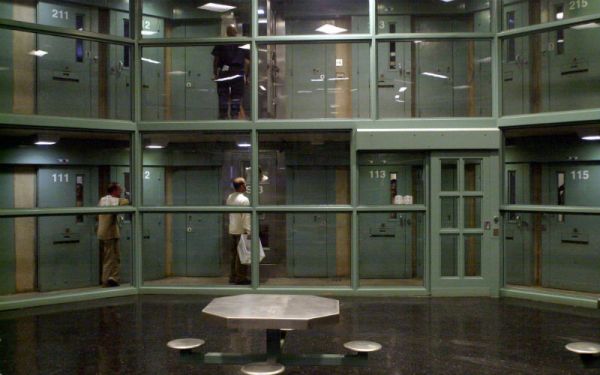 The ADX Florence Supermax Prison is a place for the most dangerous criminals in the United States. Located in Fremont County, Colorado it has a population of just 439 inmates currently and has the tightest security in the country. Many inmates here commit suicide due to complete isolation from everyone.
#4.  Tadmor Prison, Syria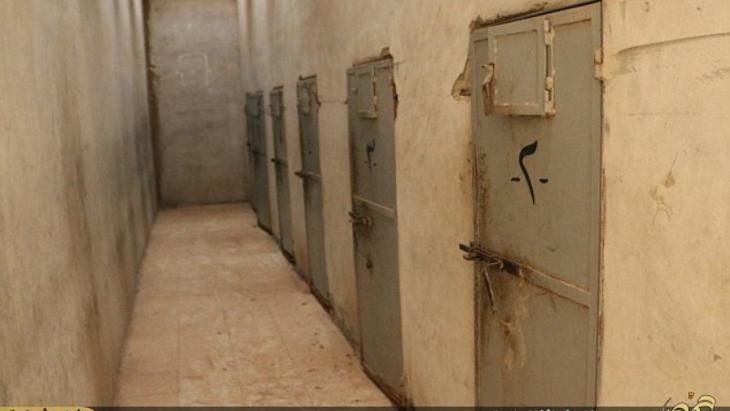 The Tadmor Prison which is located in Tadmor, in the deserts of Syria is about 200 kilometers from Damascus. The prison originally was meant to be a military detention facility then during in the 80's they began housing all sorts of criminals inside.
The prison was shut down in 2001 but then it was opened back again in 2011.
#5.  Carandiru Penitentiary, Brazil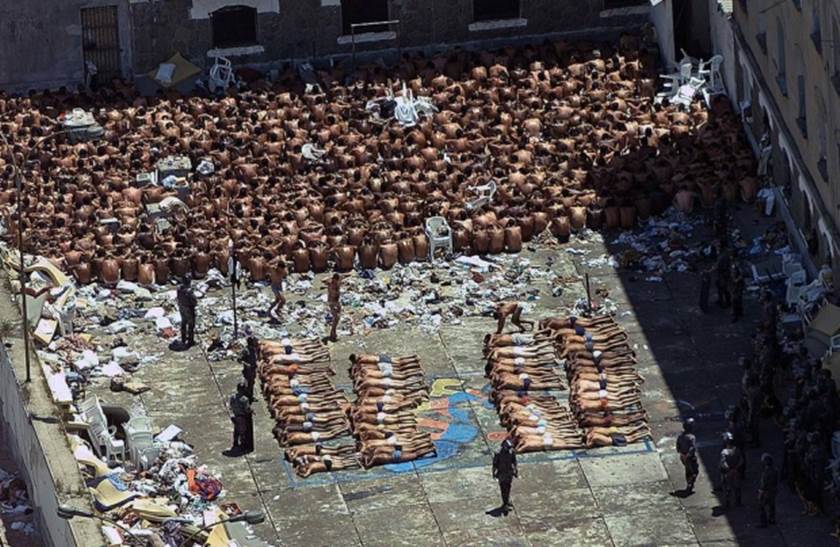 Opened in 1920 , Carandiru Penitentiary located in San Paulo, Brazil. In 1992, there was a huge riot and massacre inside the prison, in claimed the lives of 111 prisoners. Among other major problem within this prison.
There was the rampant spread of AIDS within inmates which led to its shutdown.
[et_bloom_inline optin_id=optin_4]
#6.  Camp 22, North Korea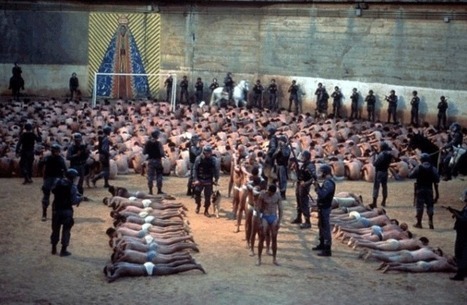 This concentration camp is completely isolated from the outside world.
Camp 22 is a political prison camp and it's officially known as Kwan-li-so No. 22.   Prisoners and sometimes even their families are held in lifelong detention here for petty crimes or for no apparent reason at all. There are an estimated 50,000 inmates inside this camp.
#7.  Bang Kwang Central Prison, Thailand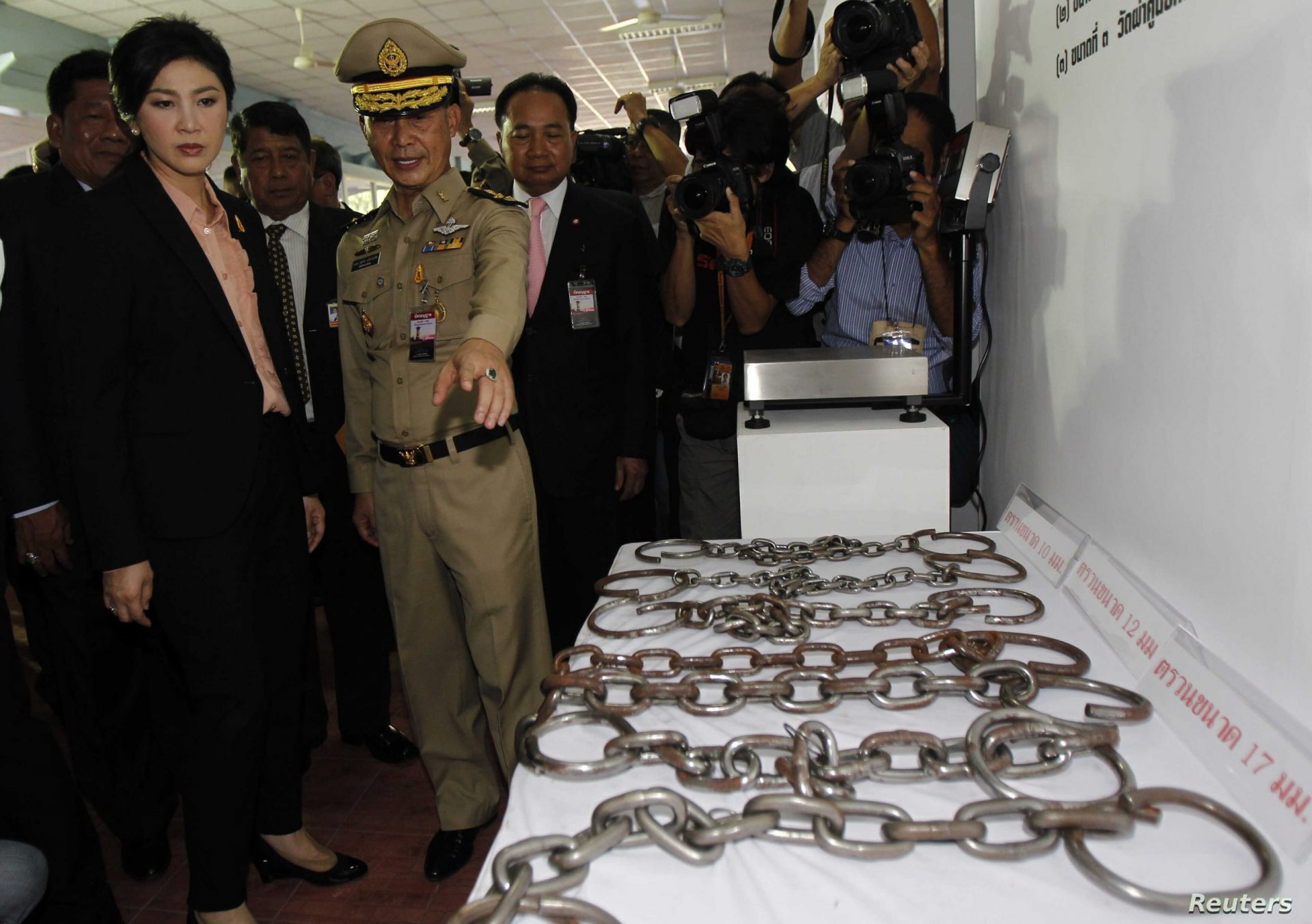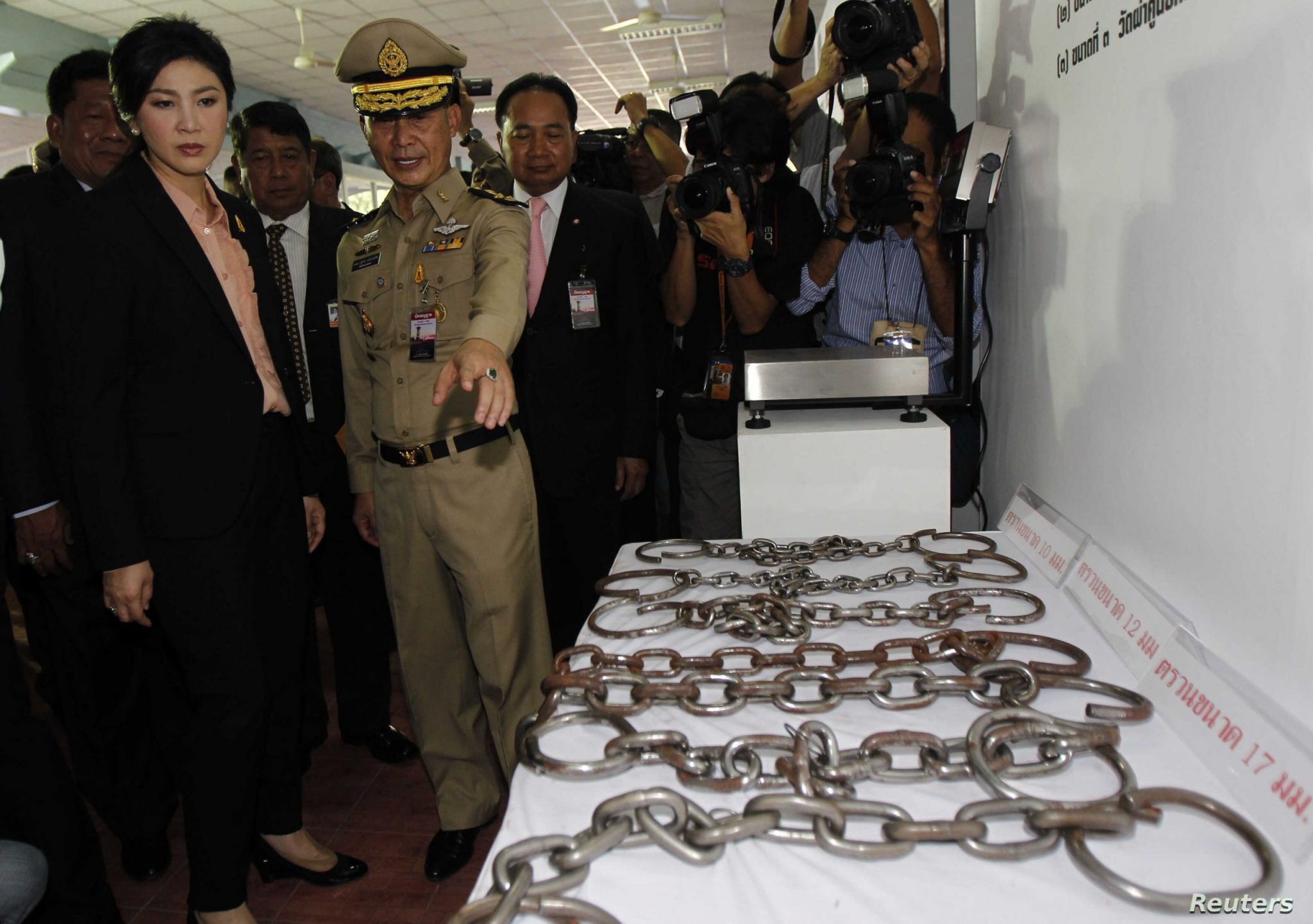 This jail even houses several foreign prisoners as well as inmates, who awaiting their execution.
Bang Kwang Central Prison located in the Nonthaburi Province of Thailand is about seven miles north of Bangkok.  This men's-only correctional facility is considered one of the worst prisons in the Far East. The prison is overcrowded and understaffed.
#8.  El Rodeo-Venezuela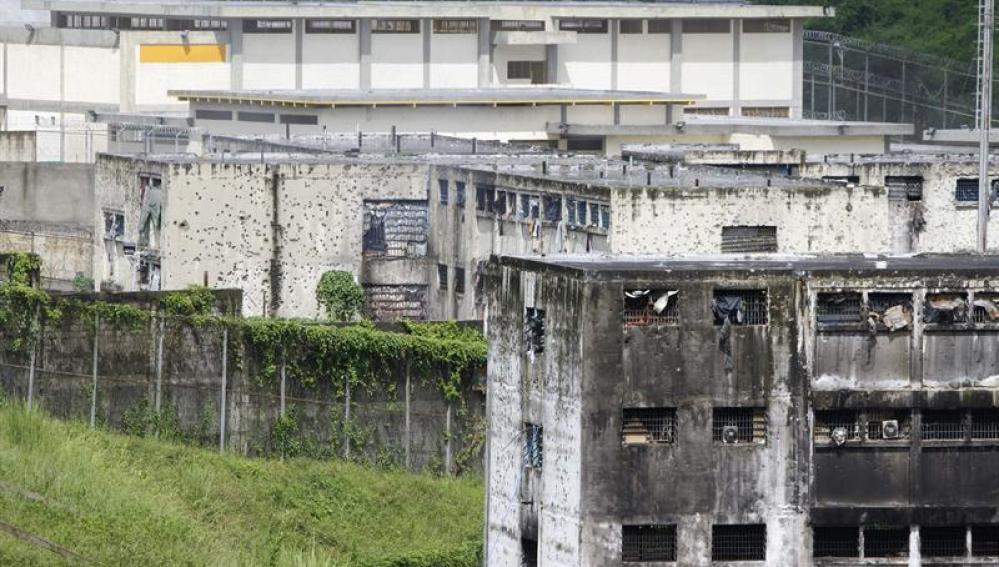 El Rodeo Prison in Guatire, Venezuela is the country's worst inmate holding facility. This maximum security facility holds approximately 50,000 prisoners. In 2011, a huge gang war broke out that required the help from armed forces to end.
#9.  Gitarama Central Prison, Rwanda
This deadly Gitarama Central Prison is located in Rwanda, Africa. The conditions inside the prison have been so bad that prisoners in the past have resorted to eating each other's flesh just to stay alive.  It was originally designed to house just 400 prisoners but in 1990s it housed nearly 7,000 inmates.
#10. Rikers Island Prison, USA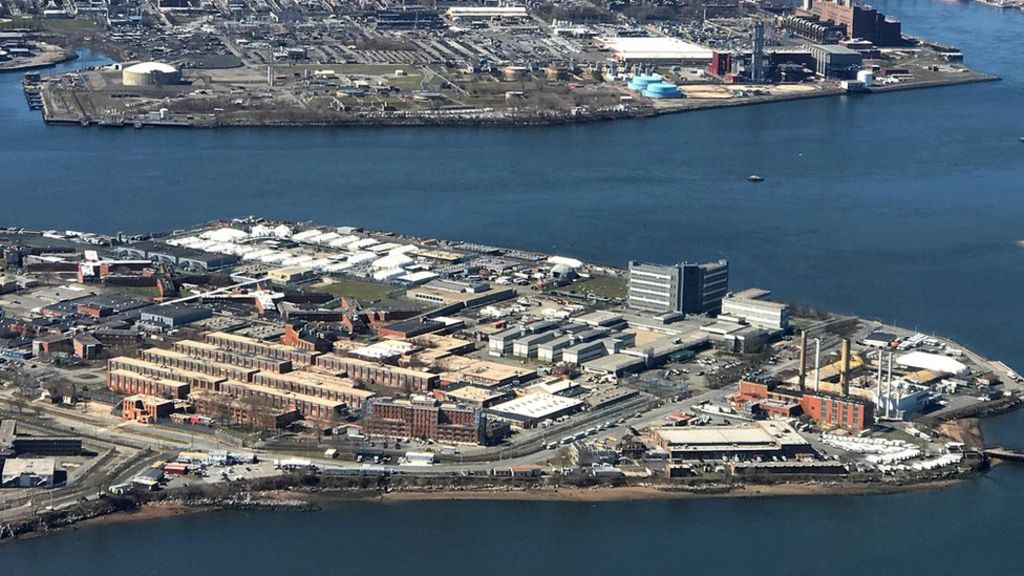 The prison sits on an island in between the boroughs of Queens and the Bronx and is adjacent to the runways of LaGuardia Airport.
Rikers Island is New York City's major prison complex and holds some of the United States' dangerous criminals.
#11.  San Juan de Lurigancho, Peru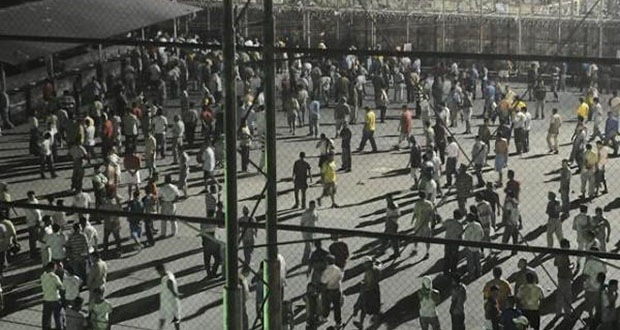 Located in Lima, Peru, San Juan de Lurigancho is known by many as the toughest prison in South America. The prison was constructed to hold just 2,500 prisoners but is overpopulated and holding 7000 inmates.  The environment inside is very lax, which he led to all sorts of crimes, which has led to high incidence of drugs dealing, rape and murder.
#12.  San Quentin State Prison, USA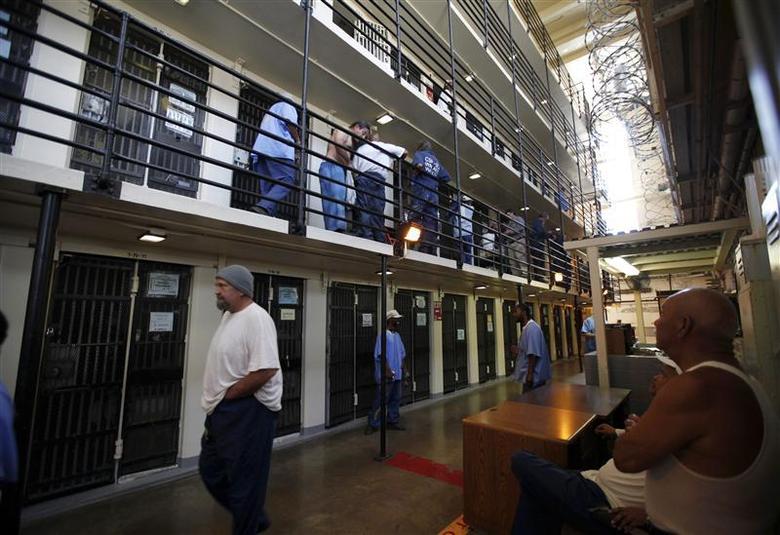 Was first opened in 1852 and currently, it's the largest facility in U.S. San Quentin is California's oldest state prison
that holds male inmates awaiting execution. There is a gas chamber still inside the prison, but since 1996 all of its death row inmates have been given lethal injections. Its current population is just under 4,000 inmates.
#13.  Alcatraz, USA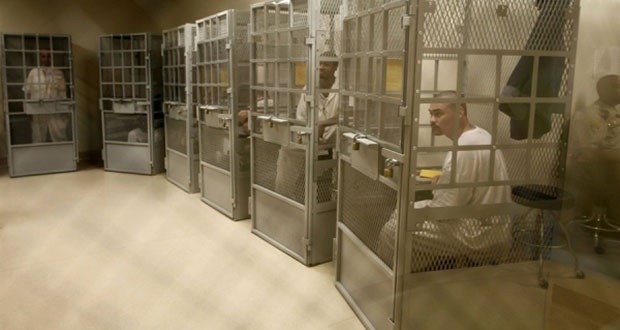 Alcatraz is one of the most famous prisons in the world.  It has been infamous for mistreatment of its inmates.   Located in San Francisco, California, "The Rock" as it was commonly referred to opened as a federal correctional facility in 1933 and closed in 1963.
#14.  La Sante, France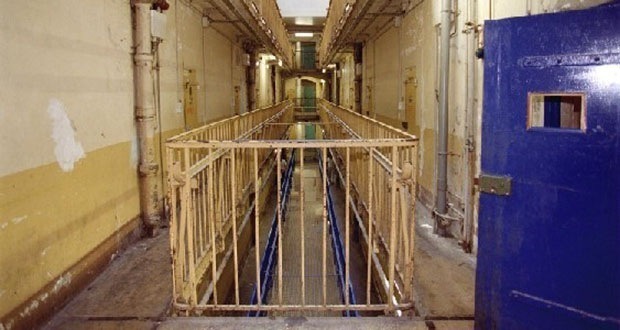 Opened in 1867 During World War II the prison held common criminals as well as war criminals.
La Sante has a big pest problem among others and these conditions have led to suicide several inmates .
#15.  Stanley Prison, Hong Kong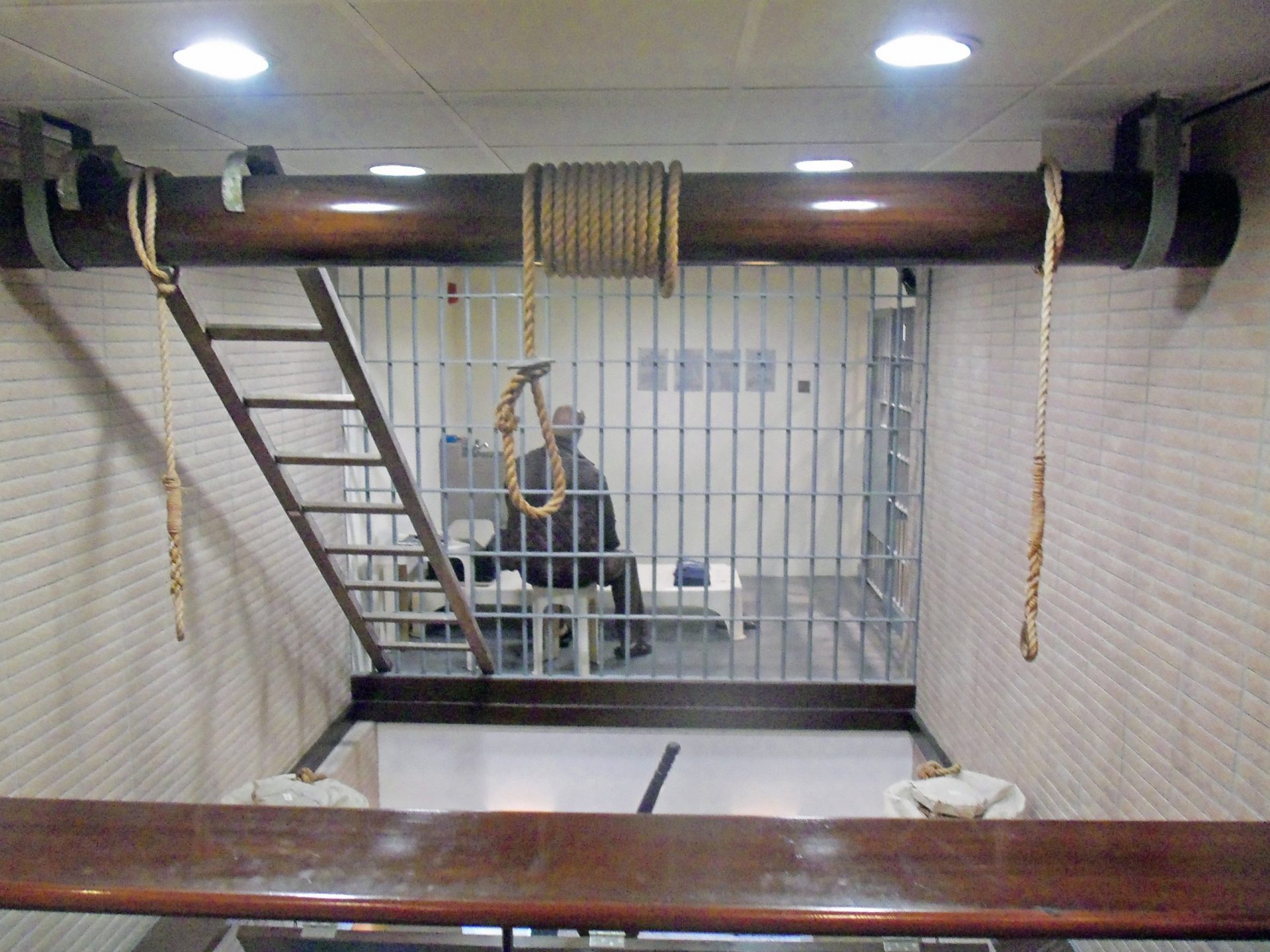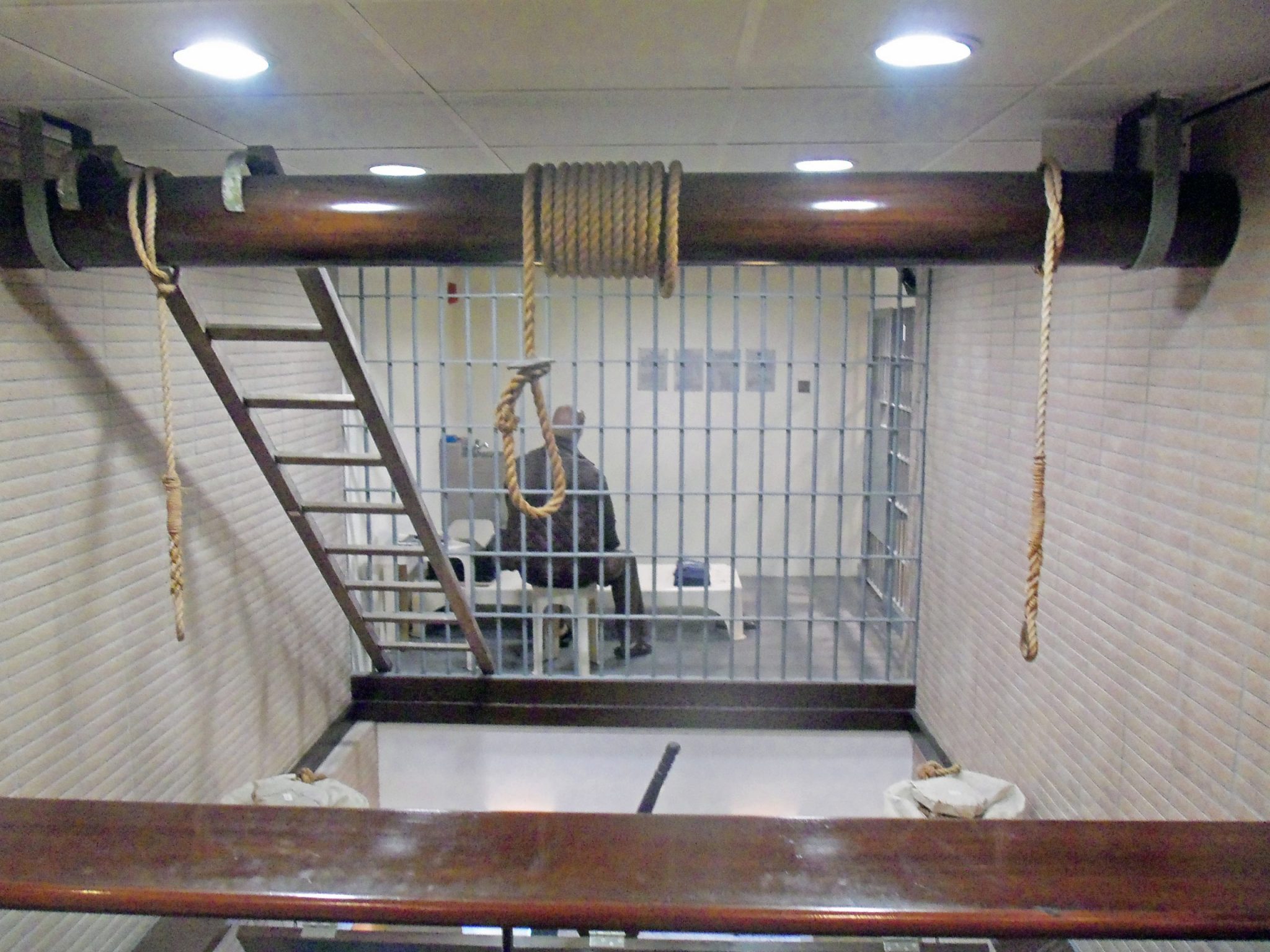 The Stanley Prison in Hong Kong holds some of that nation's most brutal and violent offenders. It was built in 1937 and is a maximum security facility. This prison allows the death penalty and more than 600 prisoners have been executed since the prison opened. It's population generally tends to stay around the 3,000 inmate mark.
#16. Petak Island Prison, Russia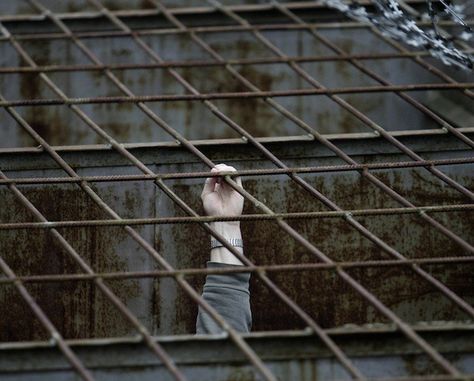 The prison is isolated by Russia's White Lake and is known to hold some of the nation's most dangerous prisoners.
Petak Island Prison is a living hell. Each inmate is locked inside a maximum security cell for most of the day, in complete isolation from other prisoners and guards.
Many of its inmates have died in here due to its freezing temperatures.
#17.  Butyrka Prison, Russia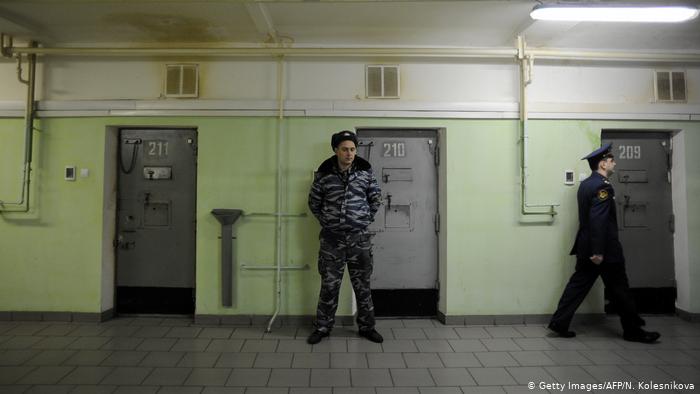 It is the largest prison in Russia and at one time held in excess of 20,000 prisoners.
Butyrka Prison is located in Moscow, Russia. The overcrowding inside inside the jail is so rampant that sometimes 100 prisoners are placed inside a single cell, which was only intended to hold 10.
Diseases such as AIDS and tuberculosis are extremely common
#18.  Camp 1931-Israel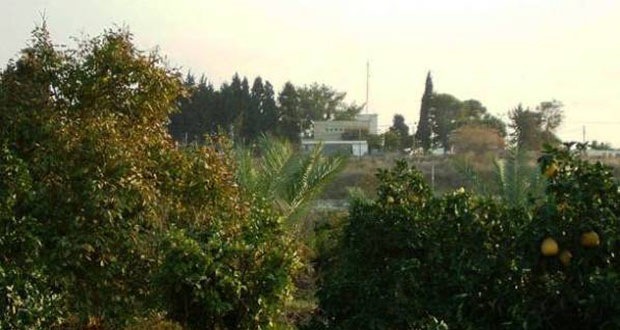 This prison wasn't even known of by the majority of the world until 2003.
Camp 1931 is a high-risk Israel Defense Forces prison camp located in northern Israel. The name of most of its prisoners remain classified.
#19.  Kamiti Maximum Security Prison, Kenya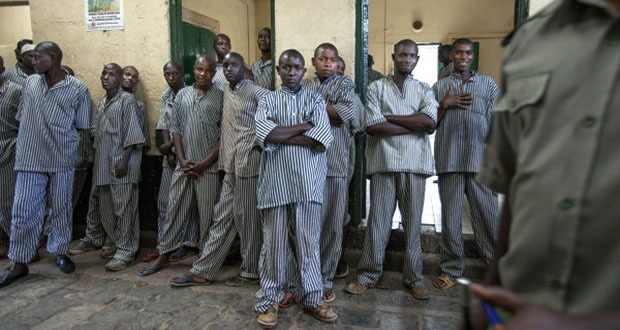 Kenya is a very rough place to be imprisoned in Africa. There have long been rumors and complaints that sodomy and inmates being beaten to death is a daily thing here.
Cholera is part of everyday life here. Many of the inmates here are political prisoners.
#20.  Attica Correctional Facility, New York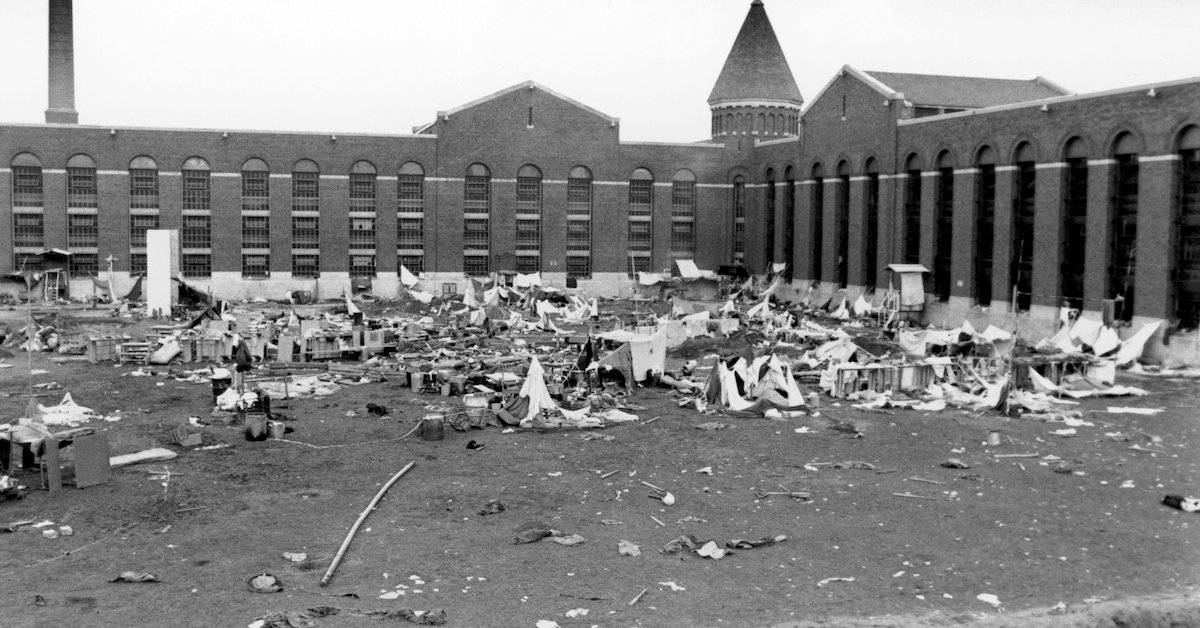 It is a maximum security prison which detains many violent offenders.
Attica Correctional Facility is located in New York and was constructed in 1930, since then there have been several riots inside the prison. In the riot of 1971, about 2200 inmates took 42 staff members as hostages.  After four days, state police took back control of the prison.
FAQ About Worst Prisons In The World
Who is the most dangerous prisoner in the world?
Thomas Edward Silverstein is the most dangerous prisoner in the world, at least before his death on the 11th of May 2019, he held the position of the most dangerous prisoner in the world. He was an American who was convicted for four different murders, these murders were committed while he was in prison for armed robbery. HE ended spending the rest of his life (42 years) in prison.
Where do the worst prisoners go?
The worst prisoners go to any of the supermax prisons in the U.S, some of these supermax prisons are:
United States Penitentiary – Atwater, California.
United States Penitentiary, Alcatraz Island – San Francisco, California (Closed 21 March 1963)
High Desert State Prison – Susanville, California.
Pelican Bay State Prison – Crescent City, California.
California Correctional Institution, Tehachapi, California.
Which is the biggest jail in the world?
Rikers Island is the biggest jail in the world, it sits on a complete island of 413 acre(or 167 hectare)
What's the worst jail in America?
ADX Florence is the worst jail in America. It houses the worst male criminals who are considered most dangerous and need more control and restrictions.
Did men who escaped Alcatraz survive?
No, the men who escaped Alcatraz did not survive, this is according to the publicly released statement by the FBI who claimed they must have drowned.
Has anyone escaped Supermax?
No. No one has escaped the Supermax since it's history.
What famous prisoners are in Supermax?
El Chapo. Joaquín Guzmán also known as El chapo is one of the most famous prisoners in the Supermax. Some others are Larry Hoover.
Where is El Chapo Guzman?
ADX Florence. El chapo Guzman is serving life sentence at the ADX Florence.