Quotes About Indifference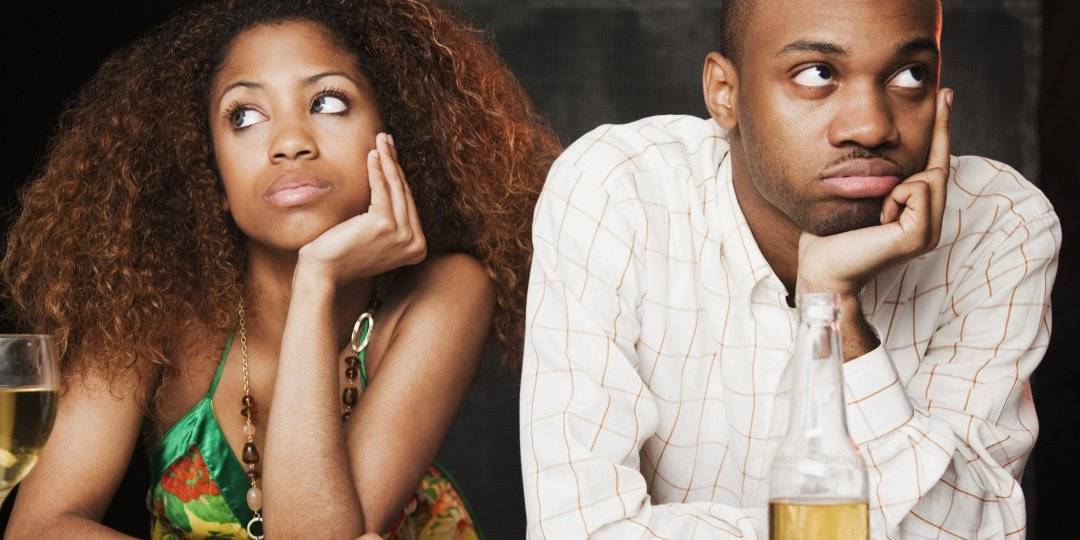 Indifference is simply a lack of concern, interest or sympathy for anything, it could be towards an individual, event or a situation. Sometimes there are events happening with us and around us that we do not have any interest to partake in or we just want to keep silent, avoid everything and everyone but pay keen attention to be abreast of the situation, at such times the indifference quotes compiled in this article would be your ever trusted go to material and companion.
These quotes about indifference are not meant to make you learn to be a snub or an annoying person to be avoided but rather to show you a way to show apathy to people and things you absolutely do not care about. There are reasons you would not want to show apathy towards someone or something, no matter the reason for you decision, these indifference quotes with their deep meanings have exactly what you need.
The quotes about being indifferent were curated from different literary works of great and influential men and women who understood the power and influence of showing indifference and have decided to share their knowledge and experience who cars to learn from the following indifference quotes.
Indifference Quotes For Everyone
I care for no man on earth, and no man on earth cares for me. — Charles Dickens
It is strange with how little notice, good, bad, or indifferent, a man may live and die in London. — Charles Dickens
Nobody can hurt me without my permission. — Mahatma Gandhi
The world will not be destroyed by those who do evil, but by those who watch them without doing anything. – Albert Einstein
Indifference is the revenge the world takes on mediocrities. – Oscar Wilde
Our lives begin to end the day we become silent about things that matter. – Martin Luther King, Jr.
Indifference is dangerous, whether innocent or not. – Pope Francis
There is so much indifference in the face of suffering. May we overcome indifference with concrete acts of charity. – Pope Francis
Violence is not necessary to destroy a civilization. Each civilization dies from indifference toward the unique values which created it. — Nicolas Gomez Davila
I don't care if they speak bad about me after I die. – Euripides
Frankly, my dear. I don't give a damn. – Anonymous
The greatest tragedy is indifference. — Anonymous
Perfect behavior is born of complete indifference. — Cesare Pavese
We can't win against obsession. They care, we don't. They win. — Douglas Adams
To be silent the whole day long, see no newspaper, hear no radio, listen to no gossip, be thoroughly and completely lazy, thoroughly and completely indifferent to the fate of the world is the finest medicine a man can give himself. — Henry Miller
You despise me, don't you?  If I gave you any thought I probably would. –  Casablanca
Detachment is the beginning of mastery. — Sri Aurobindo
Jekyll had more than a father's interest; Hyde had more than a son's indifference. — Robert Louis Stevenson
The thing is, I mean, there's times when you look at the universe and you think, "What about me?" and you can just hear the universe replying; Well, what about you? — Terry Pratchett
I prefer the errors of enthusiasm to the wisdom of indifference. — Anatole France
Nature, in her indifference, makes no distinction between good and evil. — Anatole France
Wit is, in fact, the eloquence of indifference. — William Hazlitt
At twenty, the things for which one does not care a damn should, properly, be many. — Rudyard Kipling
The world is very lovely, and it's very horrible–and it doesn't care about your life or mine or anything else. — Rudyard Kipling
A wise man is cured of ambition by ambition itself; his aim is so exalted, that riches, positions, fortune, and favor cannot satisfy him. — Jean de La Bruyère
An inconstant woman is one who is no longer in love; a false woman is one who is already in love with another person; a fickle woman is she who neither knows whom she loves nor whether she loves or not; and the indifferent woman, one who does not love at all. — Jean de La Bruyère
Only God sees the sparrow fall, but even God doesn't do anything about it. — John Steinbeck
Indifference gives a false air of superiority — Joseph Joubert
No person is important enough to make me angry. — Thomas Carlyle
Indifference to fate which, though it often makes a villain of a man, is the basis of his sublimity when it does not. – Thomas Hardy
We care so little of other people than even Christianity urges us to do good for the love of God. — Cesare Pavese
Some people like what you do, some people hate what you do, but most people simply don't give a damn. — Charles Bukowski
After us, the deluge. – Madame de Pompadour
There is something beautiful, touching and poetic when one person loves more than the other, and the other is indifferent. — Anton Chekhov
They say philosophers and wise men are indifferent. Wrong. Indifference is a paralysis of the soul, a premature death. – Anton Chekhov
Politeness is organized indifference. — Paul Valery
Don't pay any attention to the critics – don't even ignore them. — Sam Goldwyn
To be happy, we must not be too concerned with others. — Albert Camus
He had opened his heart to the sublime indifference of the universe. – Albert Camus
 opened myself to the gentle indifference of the world. – Albert Camus
don't care about anyone, and the feeling is quite obviously mutual. — Sylvia Plath
The Tyranny of a prince in an oligarchy is not so dangerous to the public welfare as the apathy of a citizen in a democracy. — Montesquieu
Stoicism for show: to be an enthusiast of nil admirari, an hysteric of ataraxia. — Emile M. Cioran
This is the stuff we're made of, half indifference and half malice. — José Saramago
What lasts is indifference. Nothing lasts on a tree more than a dead branch. — Henry de Montherlant
Style is knowing who you are, what you want to say, and not giving a damn. — Gore Vidal
Lack of sensitivity is perhaps basically an unawareness of ourselves. — Eric Hoffer
What is said behind my back is said to my ass. — Georges Clemenceau
I've found the secret of happiness, total disregard of everybody. — Ashleigh Brilliant
Forgiveness, do you know what it is? It is indifference to what does not touch us. — Alexandre Dumas
You wouldn't worry so much about what others think of you if you realized how seldom they do. — Eleanor Roosevelt
Be who you are and say what you feel, because those who mind don't matter and those who matter don't mind. — Bernard Baruch
Impartiality is a pompous name for indifference which is an elegant name for ignorance. — G. K. Chesterton
There are no uninteresting things, only uninterested people. — G. K. Chesterton
Wisdom and foolishness are practically the same. Both are indifferent to the opinions of the world. — Joseph Campbell
I don't care what you think about me. I don't think about you at all. — Coco Chanel
Those against politics are in favor of the politics inflicted upon them. — Bertolt Brecht
I wonder how many people I've looked at all my life and never seen. — John Steinbeck
Never tell your problems to anyone…20% don't care and the other 80% are glad you have them. — Lou Holtz
Tolerance is another word for indifference. — Somerset Maugham
You will never reach your destination if you stop and throw stones at every dog that barks. — Winston Churchill
The worst sin towards our fellow creatures is not to hate them, but to be indifferent to them: that's the essence of inhumanity. — George Bernard Shaw
Show me someone who never gossips, and I'll show you someone who isn't interested in people. — Barbara Walters
A good listener is usually thinking of something else. — Kin Hubbard
Killing myself was a matter of such indifference to me that I felt like waiting for a moment when it would make some difference. — Fyodor Dostoyevsky
Indifference and neglect often do much more damage than outright dislike. – J. K. Rowling
The dogs bark, but the caravan passes on. — Arabian proverb
The troubles of a stranger aren't worth an onion. — Yiddish proverb
We sing while our houses are on fire! – Greek Proverb
Do you believe in apathy at first sight? — Ashleigh Brilliant
If you keep groaning, please do it to a rhythm I can dance to. — Ashleigh Brilliant
People who say they don't care what people think are usually desperate to have people think they don't care what people think. — George Carlin
Let them hate, so long as they fear. – Caligula
She knew with painful certainty that the opposite of love was not hate, but indifference. – Susan Wiggs
We are born knowing nothing and with much striving we learn but a little; yet all the while we are bound by laws that hearken to no plea of ignorance, and measure out their rewards and punishments with calm indifference. – Paul Elmer More
The great enemy of morality is indifference. – Albert Schweitzer
Indifference to the fine arts comes close to barbarism. – Karl Friedrich Schinkel
Desire is half of life; indifference is half of death. – Kahlil Gibran
Not the torturer will scare me, nor the body's final fall, nor the barrels of death's rifles, nor the shadows on the wall, nor the night when to the ground the last dim star of pain, is hurled but the blind indifference of a merciless, unfeeling world. – Roger Waters
Indifference creates an artificial peace. – Mason Cooley
If moderation is a fault, then indifference is a crime. – Jack Kerouac
Indifference is a misguided way of defending ourselves. – Jack Kornfield
Ignorance is a matter of laziness, indifference, and apathy. – Tom Tancredo
Throughout history, it has been the inaction of those who could have acted; the indifference of those who should have known better; the silence of the voice of justice when it mattered most; that has made it possible for evil to triumph. – Haile Selassie
A man's vanity is more fragile that you might think. It's easy for us to mistake shyness for coldness, and silence for indifference. – Lisa Kleypas
Rebellion has its roots in government's indifference and incompetence. – Mike Barnicle
In reality there is no cause or effect, there is only the indifference of the universe. – Al Goldstein
Science may have found a cure for most evils; but it has found no remedy for the worst of them all, the apathy of human beings. – Helen Keller
We live in an age of technology and science that demands proof, and yet we desire mystery. But when God gives us mystery, we seek to destroy it by gross indifference or childish reasoning. – Mother Angelica
The pessimist is seldom an agitating individual. His creed breeds indifference to others, and he does not trouble himself to thrust his views upon the unconvinced. – Agnes Repplier
Indifference is the strongest contempt. – Ha Jin
Killing myself was a matter of such indifference to me that I felt like waiting for a moment when it would make some difference. – Fyodor Dostoevsky
The Holocaust illustrates the consequences of prejudice, racism and stereotyping on a society. It forces us to examine the responsibilities of citizenship and confront the powerful ramifications of indifference and inaction. – Tim Holden
The opposite of love is not hate, it's indifference. The opposite of art is not ugliness, it's indifference. The opposite of faith is not heresy, it's indifference. And the opposite of life is not death, it's indifference. – Elie Wiesel
Indifference elicits no response. Indifference is not a response. Indifference is not a beginning; it is an end. And, therefore, indifference is always the friend of the enemy, for it benefits the aggressor, never his victim, whose pain is magnified when he or she feels forgotten. – Elie Wiesel
For those who govern, the first thing required is indifference to newspapers. – Adolphe Thiers
Indifference is the strongest force in the universe. It makes everything it touches meaningless. Love and hate don't stand a chance against it. – Joan D. Vinge
Affection can withstand very severe storms of vigor, but not a long polar frost of indifference. – Walter Scott
The accomplice to the crime of corruption is frequently our own indifference. – Bess Myerson
Once conform, once do what other people do because they do it, and a lethargy steals over all the finer nerves and faculties of the soul. She becomes all outer show and inward emptiness; dull, callous, and indifferent. – Virginia Woolf
We win with facts that are well expressed and frequently communicated; we lose with silence and indifference to the broader social context. – Richard Edelman
If you are neutral in situations of injustice, you have chosen the side of the oppressor. – Desmond Tutu
Are you saying a society wracked by plague is preferable to one wracked by indifference? – Bernard Beckett
Some scars don't hurt. Some scars are numb. Some scars rid you of the capacity to feel anything ever again. – Joyce Rachelle
There are many different types of racism from people of different colours and nationalities. There is no vaccine to fight this and no antibiotics to take. It's a dangerous and infectious virus which is strengthened by indifference and inaction. – Kevin-Prince Boateng
The death of democracy is not likely to be an assassination from ambush. It will be a slow extinction from apathy, indifference, and undernourishment. – Robert M. Hutchins
Careless indifference and bodily restlessness in meditation cause negative vibrations. – Paramahansa Yogananda
Until we all start to take responsibility, until we do all we can to improve the character of our communities, we'll never break the cycle of violence and indifference. – Carrie P. Meek
But certainly, for us who understand life, figures are a matter of indifference. – Antoine de Saint-Exupery
Perfect behavior is born of complete indifference. Perhaps this is why we always love madly someone who treats us with indifference. – Cesare Pavese
It would be doing me great injustice to think that I have any feeling of indifference to my country; I have more reason than anyone to feel, every day of my life, the value of the blood which flows in my veins, and it is only from prudence that at times I abstain from showing how proud I am of it. – Marie Antoinette
Love cannot endure indifference. It needs to be wanted. Like a lamp, it needs to be fed out of the oil of another's heart, or its flame burns low. – Henry Ward Beecher
Indifference to all the refinements of life–it's really shocking. Just Calvinism, that's all. Calvinism without the excuse of Calvin's theology. – Aldous Huxley
Indifference to evil is more insidious than evil itself. It is a silent justification affording evil acceptability in society. – Abraham Joshua Heschel
There are much to learn from a collection of quotes that aim to teach one how to show indifference towards situations one clearly doesn't want to be  part of. To let your family and friends learn from these indifference quotes make sure to share the article with them.