Quotes About Hospitality To Improve Your Relationships.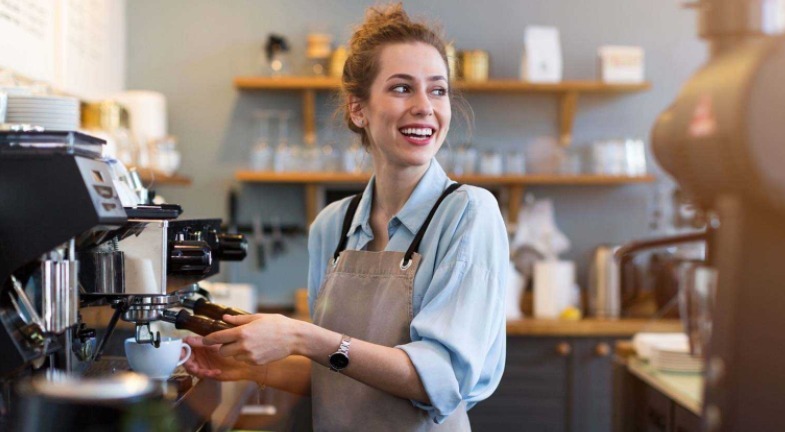 Hospitality is basically, the friendly way you attend to or receive guests, friends and strangers. The way you treat people could generally be referred to as hospitality. The quotes about hospitality listed in this article are meant to help you become more welcoming and accepting to other people including strangers. Taking these hospitality quotes seriously would go a long way in improving your relationships with everyone and even open more doors for you as you meet new people in your life
As with other quotes we've been sharing on this site, the following hospitality quotes were carefully selected and compiled from the lives of famous people in history who are well knowledgeable with regards to hospitality, as well as those whose lives have been greatly improved by the hospitality quotes. Learning from these quotes would also make your life and experience with people especially strangers a lot better than you imagined.
Hospitality Quotes To Improve Your Friendships
Do not neglect to show hospitality to strangers, for by doing that some have entertained angels without knowing it. ― 

The Holy Bible

Whenever you go on a trip to visit foreign lands or distant places, remember that they are all someone's home and backyard. ― 
It's my job to help the guests, even if I think they'll turn out to be a super-snotty, dripping little twat of distaste and ill repute. ― 

Hospitality starts with cleanliness. Be sure to make it a beautiful place where anyone can feel content. – Shoukei Matsumoto

It's not always what is said, but what is left on the plate, that tells the true story. – Sarah Pullen
Some of my remarks may appear to be too detailed, but it's the little things that make the big things possible. The close attention to the fine details of any operation – restaurants, hotels or what-not – makes that operation first class. – J. Willard Marriott
That was my mother's policy: Feel free, feel welcome. Be happy. – Bridgett M. Davis
Never risk what you can't afford to lose, and you can never, ever compromise your trust, because once you lose that you can never get it back. It will take a lifetime to build and minutes to lose. – Isadore Sharp
There is no hospitality like understanding. – Vanna Bonta
Intelligent luxury is all about thinking about what really is special for our guests, what's different, and to give them a surprise that they are not used to. – Sonu Shivdasani
His abhorrence and fear of alcohol did not extend to his power as host. He kept a huge cupboard of drinks in the station house and loved to serve large measures to visiting relatives–especially those he disliked–about which there was a definite element of spreading bait for garden snails. ― 
Soak blanket in gravy and make a delicious brick wrap. Serve in All Gravy Room at the Mandrake Hotel. ― 
Care for the guests as you would your parents. ― 
"If a man is cruel by nature, cruel in action, the mortal world will call down curses on his head while he is alive, and all will mock his memory after death. But then if a man is kind by nature, kind in action, his guests will carry his fame across the earth and people all will praise him from the heart. ― 
Do not neglect to show hospitality to strangers, for by doing that some have entertained angels without knowing it. – Anonymous
Hospitality means primarily the creation of free space where the stranger can enter and become a friend instead of an enemy. Hospitality is not to change people, but to offer them space where change can take place. It is not to bring men and women over to our side, but to offer freedom not disturbed by dividing lines. – Henri J. M. Nouwen
Listening is a form of spiritual hospitality by which you invite strangers to become friends, to get to know their inner selves more fully, and even to dare to be silent with you. – Henri J.M. Nouwen
There is communion of more than our bodies when bread is broken and wine drunk. – M. F. K. Fisher
Hospitality is the practice of God's welcome by reaching across difference to participate in God's actions bringing justice and healing to our world in crisis. – Letty M. Russell
In its essence, a meal is a creative act that has its genesis in the mind of someone who cares enough to plan it, gather ingredients and labor over its creation. – Andi Ashworth
We labor to make a house a home, then every time we're expecting visitors, we rush to turn it back into a house. – Robert Brault
Life, within doors, has few pleasanter prospects than a neatly arranged and well-provisioned breakfast-table. – Nathaniel Hawthorne
Strange to see how a good dinner and feasting reconciles everybody. – Samuel Pepys
It takes hands to build a house, but only hearts can build a home. – Anonymous
In the cherry blossom's shade, there's no such thing as a stranger. – Kobayashi Issa
Any celebration meal to which guests are invited, be they family or friends, should be an occasion for generous hospitality. – Julian Baggini
Hospitality is almost impossible to teach. It's all about hiring the right people. – Danny Meyer
Hospitality is present when something happens for you. It is absent when something happens to you. Those two simple prepositions – for and to – express it all. – Danny Meyer
The homes I like the best are totally occupied, busy, and useful, whether it's a tiny little house or a great big one. Rarely do you find a great big house that's used in a good way. So I prefer smaller spaces that are full of things that people are doing. – Martha Stewart
Entertaining doesn't need to be a difficult or daunting process. Throwing an unforgettable party doesn't require a ton of time or money; it just requires a little thought, creativity, and heart. – Maury Ankrum
A good time occurs precisely when we lose track of what time it is. – Robert Farrar Capon
Hospitality is making your guests feel at home, even if you wish they were. – Justine Vogt
True hospitality is marked by an open response to the dignity of each and every person. – Kathleen Norris
Always keep your home presentable, assuming you keep a home for purposes of presentation. – Robert Brault
Hospitality is simply an opportunity to show love and care. – Anonymous
I am thankful for the mess to clean after a party because it means I have been surrounded by friends. – Nancie J. Carmody
I want them to bite into a cookie, and think of me, and smile. Food is love. Food has a power. I knew it in my mind, but now I know it in my heart. – Jael McHenry
The ornaments of your home are the people who smile upon entering time and time again. – Maralee McKee
Hospitality exists when you believe the other person is on your side. – Anonymous
I think preparing food and feeding people brings nourishment not only to our bodies but to our spirits. Feeding people is a way of loving them, in the same way that feeding ourselves is a way of honoring our own creativeness and fragility. – Shauna Niequist
People will forget what you said, forget what you did, but people will never forget how you made them feel. – Maya Angelou
In the cherry blossom's shade there's no such thing as a stranger. ― 
That boy is your company. And if he wants to eat up that tablecloth, you let him, you hear? ― 
This is my doctrine: Give every other human being every right you claim for yourself. Keep your mind open to the influences of nature. Receive new thoughts with hospitality. Let us advance. ― 
Whenever you go on a trip to visit foreign lands or distant places, remember that they are all someone's home and backyard. ― 
What is there more kindly than the feeling between host and guest? – Aeschylus
HOSPITALITY, n. The virtue which induces us to feed and lodge certain persons who are not in need of food and lodging. – Ambrose Bierce
Hospitality should have no other nature than love. – Henrietta Mears
When friends are at your hearth side met, Sweet courtesy has done its most. If you have made each guest forget, That he himself is not the host. – Thomas Bailey Aldrich
There is no place in God's world where there are no people who will come and share a home as long as it is a real home. – Francis A. Schaeffer
There is nothing that makes me happier than sitting around the dinner table and talking until the candles are burned down. – Madeleine L'Engle
A soul of hospitality and a heart of humanity is a house of love, peace, freedom, liberty and justice. – Auliq Ice
As a dinner guest I gratefully eat just about anything that's set before me, because graciousness among friends is dearer to me than any other agenda. – Barbara Kingsolver
Eating, and hospitality in general, is a communion, and any meal worth attending by yourself is improved by the multiples of those with whom it is shared. – Jesse Browner
The above hospitality quotes sure did give me insight into the best way to treat people when I'm a host and even when I'm a guest. If we don't know how to treat others rightly, we would not know when we are treated rightly. Share the above quotes with your friends and family who might need to learn a thing or two about hospitality and treatment of strangers.